Ushering in a new era of high-end hospitality in the heart of Belfast, the Grand Central Hotel officially opened its doors to guests on Wednesday 20th June 2018 following a complex two-year construction programme.
Standing tall in Bedford Street as Northern Ireland's largest hotel, and the tallest commercial building in Ireland, this £53 million project represents the seventh hotel in the Hastings Group's prestigious portfolio.
The hotel pays homage to the former Grand Central Hotel in Royal Avenue and evokes the character of Belfast's maritime past, which is reflected in the hotel's symbol - a seahorse.
It features 300 luxurious bedrooms, three restaurants, conference and meeting room facilities and an observatory bar on the 23rd floor, its 'jewel in the crown', as the breath-taking setting for panoramic views over the city.
6,500 individual sections of cladding, carefully selected from a three-grey palette, ensure the external appearance of the building is subtly different depending on the angle, time of day and weather conditions.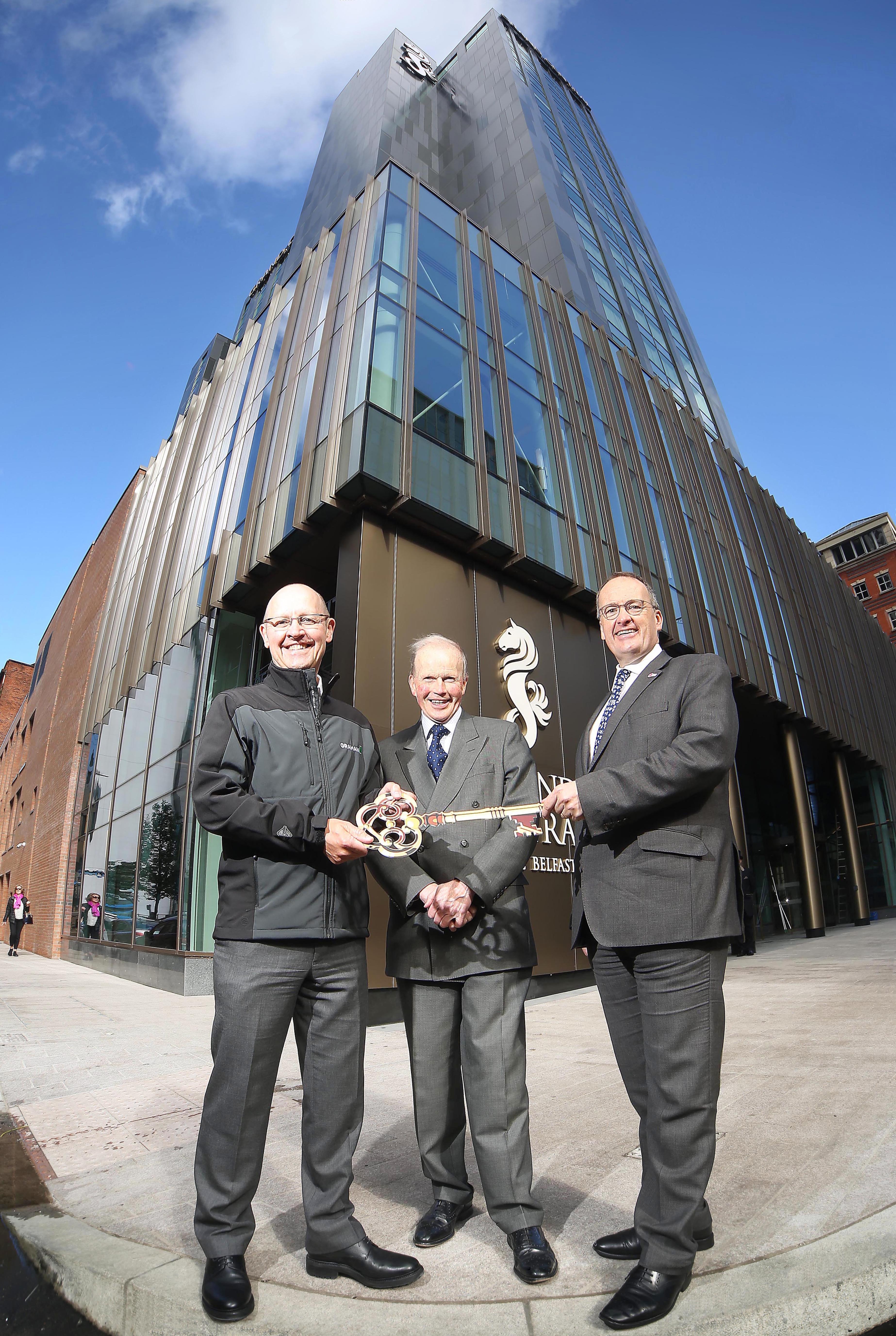 Immense pride
A legend has been 'reborn' and our Group Executive Chairman, Michael Graham, is proud that we have played such a pivotal role in shaping Sir William Hastings' vision into a stunning reality.
"Our relationship with the Hastings Group has flourished since the mid-nineties and it is a source of immense pride for GRAHAM to have partnered with Hastings in the creation of this iconic hotel, which is now the benchmark for hotel accommodation in Northern Ireland," said Michael.

"The sheer pace that this project proceeded at and the technical expertise of our team on the ground, who translated the design into what you see today, was tremendous.

"It was an unused office block before and a bit of an eyesore. It's now a vibrant, upmarket hotel with a level of quality that is a statement of intent."
Innovative design
Our experts reinvented the 122,000 square feet building, which was originally a 1970s concrete framed office space, known as Windsor House, through an innovative design and build strategy that demanded challenging part demolition, rebuild and extension processes.
Initially, the existing façade had to be removed before the entire building was reclad in an operation described as "the biggest jigsaw puzzle in Belfast".
The tallest crane in Ireland, standing 475 feet tall, was manipulated throughout the construction, incredibly necessitating one flight path adjustment into Belfast City Airport.
Indeed, 1,810 tonnes of new concrete, equivalent to over 1,200 Ulster Rugby teams, were used on the project, which is located within the Linenhall Conservation Area, while 1,280 doors, equating to three Slieve Donard mountains, were hung.
Each element of the project was grand in both scale and composition, which required meticulous planning as our Regional Managing Director – Building, Gary Holmes, explains.
"This building was difficult in so many different ways including its height, its shape and the flooring. Working within the confines of the existing frame also posed constant challenges," said Gary.

"It is right in the middle of Belfast so there was very little room to manoeuvre. That is why a lot of thought and collaboration went into the design from the very outset.

"All of that effort has paid off as the Grand Central Hotel is now one of the best hotels in Northern Ireland. I think it is modern and iconic. The quality of what you see really stands out and it is going to take hotels to a new level in Belfast."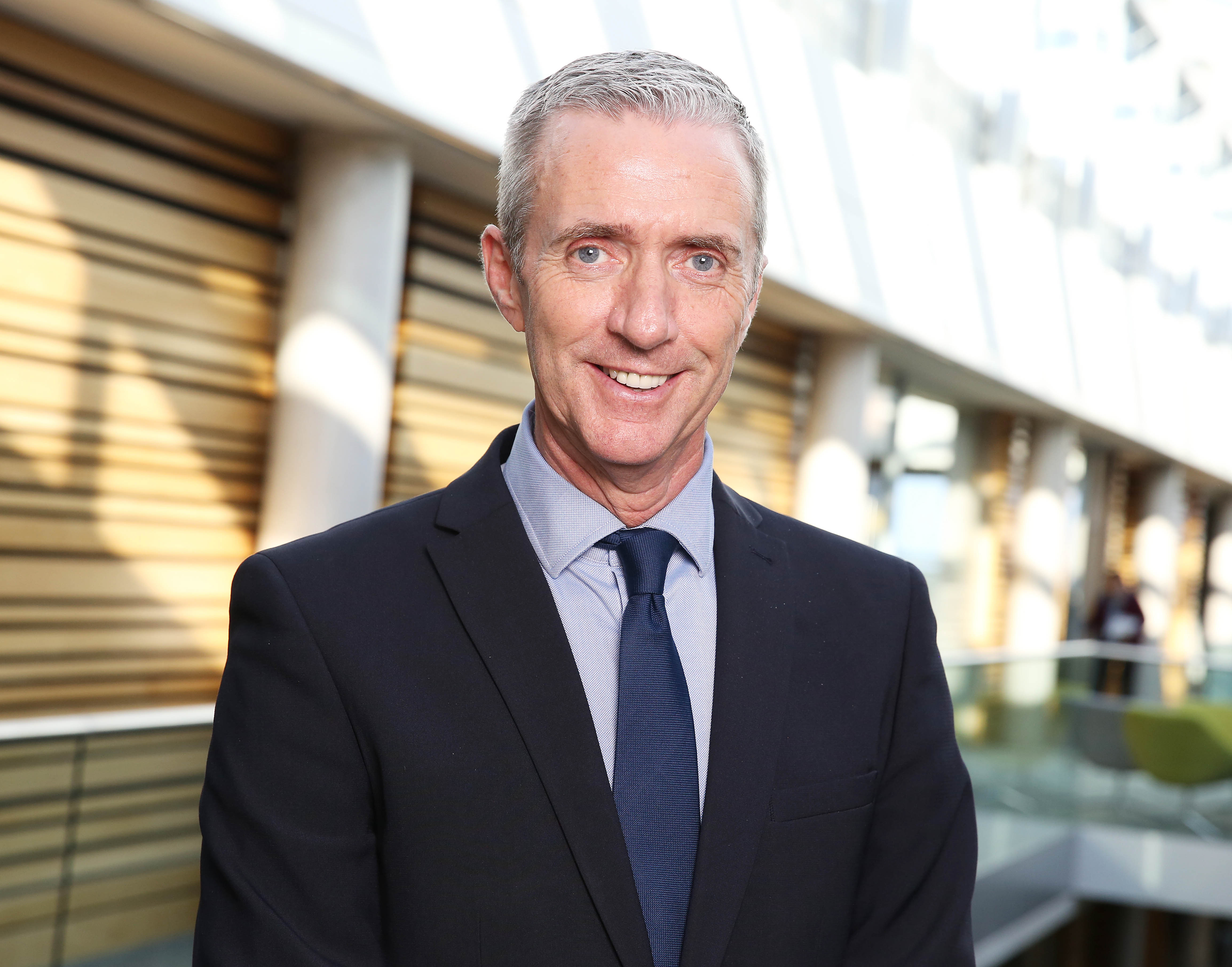 Biggest project
Over 2,000 workers contributed to the completion of the four-star property, which was constructed utilising steel fabricated in Lisburn and finished with marble from Coleraine.
All of the 62 sub-contractors utilised on the journey to completion were also all from Northern Ireland.
The Hastings Group's Managing Director, Howard Hastings, described it as the "biggest project" the Group has ever undertaken and praised the quality of "workmanship" delivered by us
"We've worked with GRAHAM for a considerable length of time and we're absolutely delighted with the workmanship in every aspect of the new Grand Central Hotel," said Howard.

"From our point of view, it's been a really good project and GRAHAM delivered to our expectations to budget and on time. It's been a remarkable achievement."