We have been appointed as the lead contractor to consolidate and reconfigure the London Borough of Haringey's waste operations site in Tottenham, North London.
A former sandpaper factory, the 1.9-hectare Marsh Lane Depot will be transformed into a versatile operational hub for the council's waste management and office functions.
Procured through the London Construction Programme Framework, we will be responsible for the removal of the existing single storey temporary structures, relocation of the existing single storey bin repair enclosure, retention of the existing double-height salt barn and the erection of a two-storey 3000m2 office building. The scope of works also extends to the construction of a new gatehouse, a covered fuelling and wash area, plus other ancillary single storey storage and service structures across the site.
To service the wider borough and to provide crucial access to other amenities, the development also includes the construction of a new vehicle access and signalled junction on nearby Watermead Way.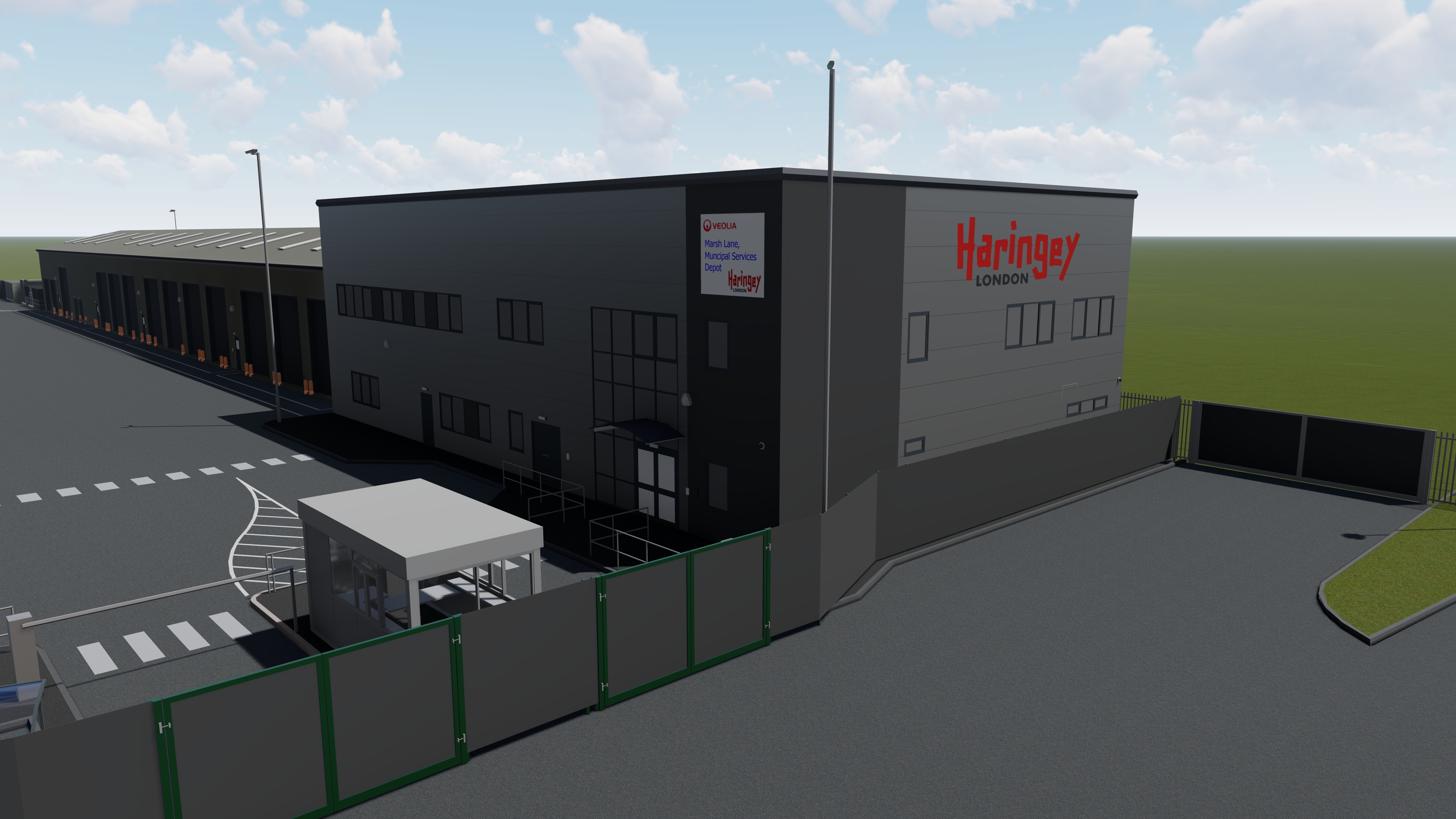 The development will be completed in two phases with the existing council depot retained during the construction of Phase 1 to the south before decanting to allow works to Phase 2 to the north. The realignment of the Marsh Lane site will allow all functions from the existing council depot on Ashley Road to be relocated, thereby unlocking future residential development in Ashley Road.
Sustainability will be at the heart of the works, with three air source heat pumps and 330 sq.m. of photovoltaic solar panels installed as part of the project. The site will also provide 20 charging points for electric vehicles.
Our London office director, Rob Joyce said: "We're excited to be working with the London Borough of Haringey to transform and consolidate their waste collection at Marsh Lane. The new development will play a crucial part in bringing together the borough's waste management facilities as well as provide essential office space for the parks and regulatory services teams."