We invited our young colleagues to attend the second Building North Young Persons Forum at Village Hotel Glasgow last week, and again it was a great success!

Gary Holmes, Regional Managing Director for the GRAHAM Building North region, opened the event by talking about our future work pipeline. He is an inspirational leader to young people and an advocate of training the next generation of the construction workforce.
Our young colleagues also got engaging presentations on the importance of quality and wellbeing support available within GRAHAM. Graeme Mitchell, Site Manager – who is highly experienced and has completed SVQs himself – discussed quality standards and how we meet them. Davy Daly, Wellbeing Manager, kindly visited from our Head Office to discuss the resources and help available to everyone in the company should they ever need it. Following his talk, we had 6 young people express an interest in undertaking Mental Health First Aid training and they have been enrolled for training in November 2022.
SSERC, which offers a broad portfolio of services principally in support of the STEM (Science, Technology, Engineering and Mathematics) areas of the curriculum, joined us to talk about the STEM Ambassadors programme as we had 19 young colleagues express an interest in joining. STEM Ambassadors promote the industry and the different careers available to school pupils and college students so to have our young people interested is fantastic.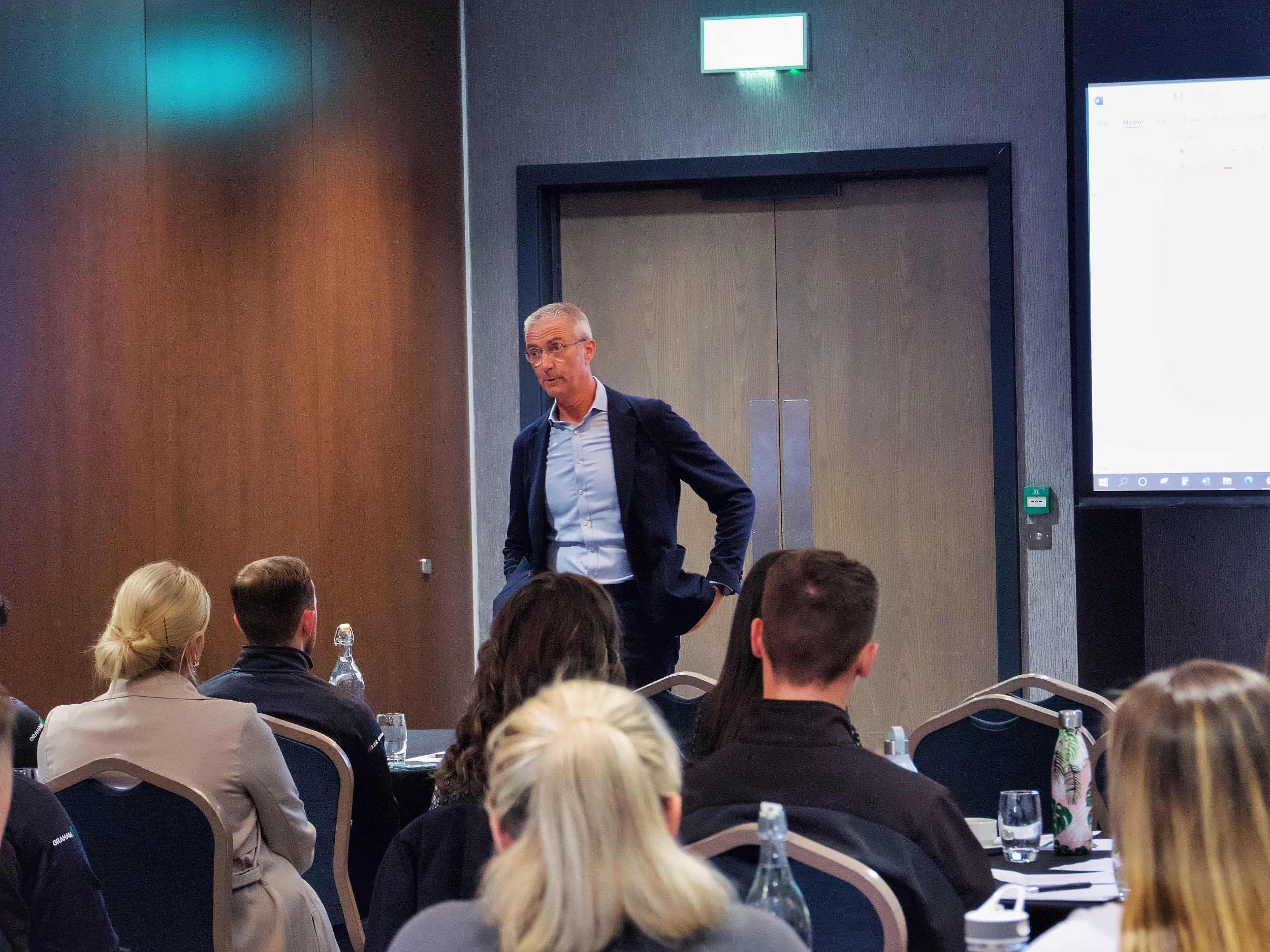 This was a chance for our young colleagues to come together and share their feedback and ideas, as well as being involved in the future direction of the region. Our aim is to actively engage with our young colleagues to listen to their experiences and discuss where improvements can be made. We want to constantly improve their journeys, provide valuable mentoring, and offer clear progression routes.
Debbie Rutherford, Social Impact Manager, organised this fantastic forum. For nearly 8 years she has been instrumental in recruiting and developing young talent across the region. She has strong links with educational institutions, training providers and other organisations which she utilises to help our young colleagues to realise their ambitions. She also plays a pivotal role in delivery of the division's ambitious social impact targets.
The Building North region has 45 young people, with 29 on structured learning programmes at present and the remainder having completed college or university already, so our quarterly Young Persons Forum is a valuable event. Within our Building North region, young people currently make up 13% of our workforce so their feedback and ideas are integral to our future.