Miller's Quay, Peel L&P's cornerstone residential scheme at Wirral Waters, has reached a special milestone in its construction of 500 highly sustainable one- and two-bedroom waterfront apartments.
On Thursday 8th June GRAHAM was joined on the top of block four at Millers Quay by Wirral Waters' developer, Peel L&P, its funding partner, Pension Insurance Corporation plc ("PIC"), Homes England, Wirral Council, and staff and students from Wirral Met College, to celebrate the 'topping out' of what is the largest and most sustainable regeneration project in the UK.
The presentation of the engraved trowels recognises the expertise and specialist knowledge of the partnership that resulted in leading edge opportunities for the local community and improvement of employment prospects for local students.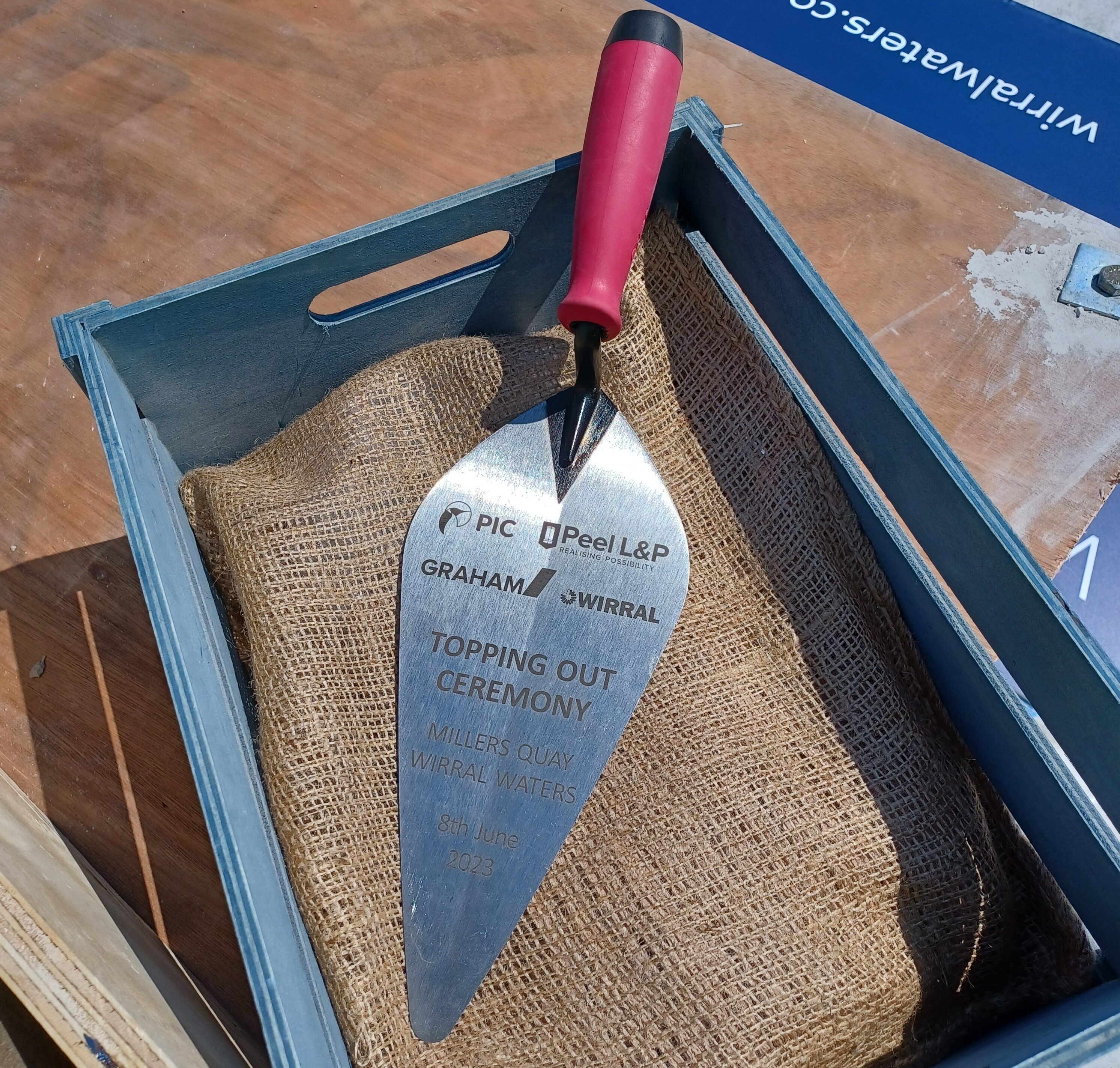 We are proud to be working in partnership with Wirral Met College to facilitate hundreds of Construction students to access a 'real-life' classroom. Students are offered a structured programme of activity including site visits, work experience and masterclasses that link in with the construction programme.
Peter Reavey, Regional Director of GRAHAM, said:
"We are delighted to mark this significant milestone in the construction of the Miller's Quay development. There has been a considerable amount of work carried out by the entire project team to reach this stage of construction. GRAHAM and our supply chain remain focused on the delivery of this high-profile development for Peel L&P, PIC and Wirral Council."