Having spent over 20 years in the construction industry Neill Gillespie admits he has a "thick skin".
But the Senior Contracts Manager for our Interior Fit-Out division was not making reference to his day job.
Instead, he was alluding to his passion – refereeing.
This Saturday the 43-year-old will officiate at the NI SuperCup U19 final between Celtic and Manchester United at the Coleraine Showgrounds (5pm).
The prestigious fixture between two of world football's biggest clubs kicks off the NI SuperCup (formerly the Milk Cup), which has previously been the platform for international stars like Ryan Giggs and David Beckham to showcase their talents.
Honour
"It's a tremendous honour to be appointed as an Assistant Referee for such a big game between two massive clubs who are steeped in history," said Neill.

"I'm really looking forward to it and I expect a big crowd will be in attendance given the level of support for both clubs locally. This will be my ninth year at the tournament, which is almost like our own mini World-Cup. The standard is always very high and it's a privilege to see some of the best young players in the world before many of them go on to become full-time professionals."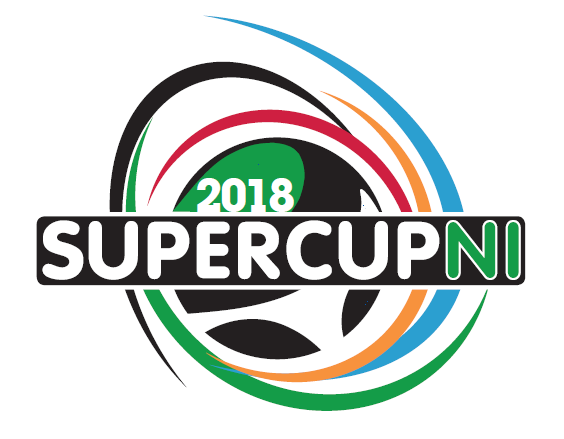 Impressive CV
This weekend's game represents another highlight in Neill's impressive refereeing CV. With a career spanning 12 years, he is entering his fourth full season officiating at the highest level in Northern Ireland football – the Danske Bank Premiership.
He has also been part of a refereeing domestic exchange programme, which saw him oversee games in Malta's Premier League.
Overall, it has been quite a journey as Neill explains:
"I played football, badly, as a sweeper with my local club and as we moved through the leagues one of the stipulations was that each club had to have a qualified referee. So I got the job and went to the course that was put on.

"I actually really enjoyed it and I just progressed from there. As I've come up through the ranks, I decided to pick the role of Assistant Referee as my specialism. That's what I enjoy and I've worked hard at it to be able to referee at the highest level locally.

"I love the lifestyle, keeping fit and generally being involved in football. I've the best seat in the house most Saturdays."
Lonely existence
Yet for all of the enjoyment, Neill concedes that life as an official is not for everyone. It can be a lonely existence particularly when the frustration of fans seeps into torrents of verbal abuse.
"There is a lot of pressure involved but with experience it becomes second nature," continued Neill.

"The positives definitely outweigh the negatives. But you need a thick skin as there are no hiding places. People like to criticise referees but I can assure you that if we make a mistake on a Saturday, we take that home with us.

"We take it personally too. So we understand the frustration of players and fans and we're always trying to improve to eradicate any potential controversy. The problem is, football is all about opinions and we all have one."
GRAHAM Interior Fit-Out
Neill joined our Interior Fit-Out division in February 2018.
The privately-owned company enjoys strong links to football and in August 2017 completed the build and fit-out of Liverpool FC's new flagship store at Anfield. The new Liverpool FC store provides 20,451 square feet of retail space over two floors as well as a café.
As Senior Contracts Manager, Neill assumes responsibility for live projects as well as developing and maintaining key client relationships.
"I feel very comfortable at GRAHAM and really enjoy working as part of such a talented team within the Interior Fit-Out division," said Neill.

"My role is very much client focussed as well as work winning. I've been in construction for over 20 years and understand the industry as I've worked across a broad spectrum of sectors including healthcare, retail and even stadium projects.

"It can be stressful at times but when you are used to having to make a split second offside decision there's not much to complain about."