GRAHAM was first introduced to St. Anne's Hostel, Digbeth, through the Grand Union team and their 'Growing Project', whilst completing the Grand Union, Junction Works project.
The Grand Union Management Team consisting of Cheryl Jones, Director; and Jo Capper, Collaborative Programme Curator, helped GRAHAM to create meaningful partnerships to deliver a lasting impact beyond the Junction Works project, including sustained links to Crisis and St. Anne's Hostel.
The covid pandemic highlighted the need to support more vulnerable residents by making improvements to St Anne's Hostel's existing facilities. The hostel management team, therefore, planned to transform eight existing hostel rooms into self-contained units, by adding new ensuite facilities.
Quick to react, GRAHAM teamed up with its project supply chain partners to fully support the cause collectively.
Having been briefed on the requirements of St Anne's, GRAHAM Senior Site manager Paul Ashe reached out to trusted partners who he had completed several projects within the Midlands region to ask for their support. Paul commented:
"Given the requirements of the hostel and the stage the project was at, sanitaryware was identified as an item which was required and would be of great assistance to the team at St Anne's."
Manstal Limited, an M&E supply chain partner, were immediate in their response and started consultations with Bob Candlin, St Anne's Fundraising Coordinator. Together they agreed to supply £1,500 of sanitary ware donation; consisting of toilets, hand basins, pedestals, and fixtures and fittings for each of the eight rooms.
Allan Beavon, Operations Director, Manstal Limited said:
"At Manstal we are committed to giving back to the community through local jobs, work and donations especially during the recent difficult period of covid. It was important to us to help out a local charity project, who work extremely hard to help the wider community and appreciate any level of support. We hope our small gesture can make a positive difference to the environment and the people they kindly support."
St Anne's Hostel supports local homeless men and in some cases their dogs too. They provide residents with access to warmth, shelter, food, and support services to help them on their journey.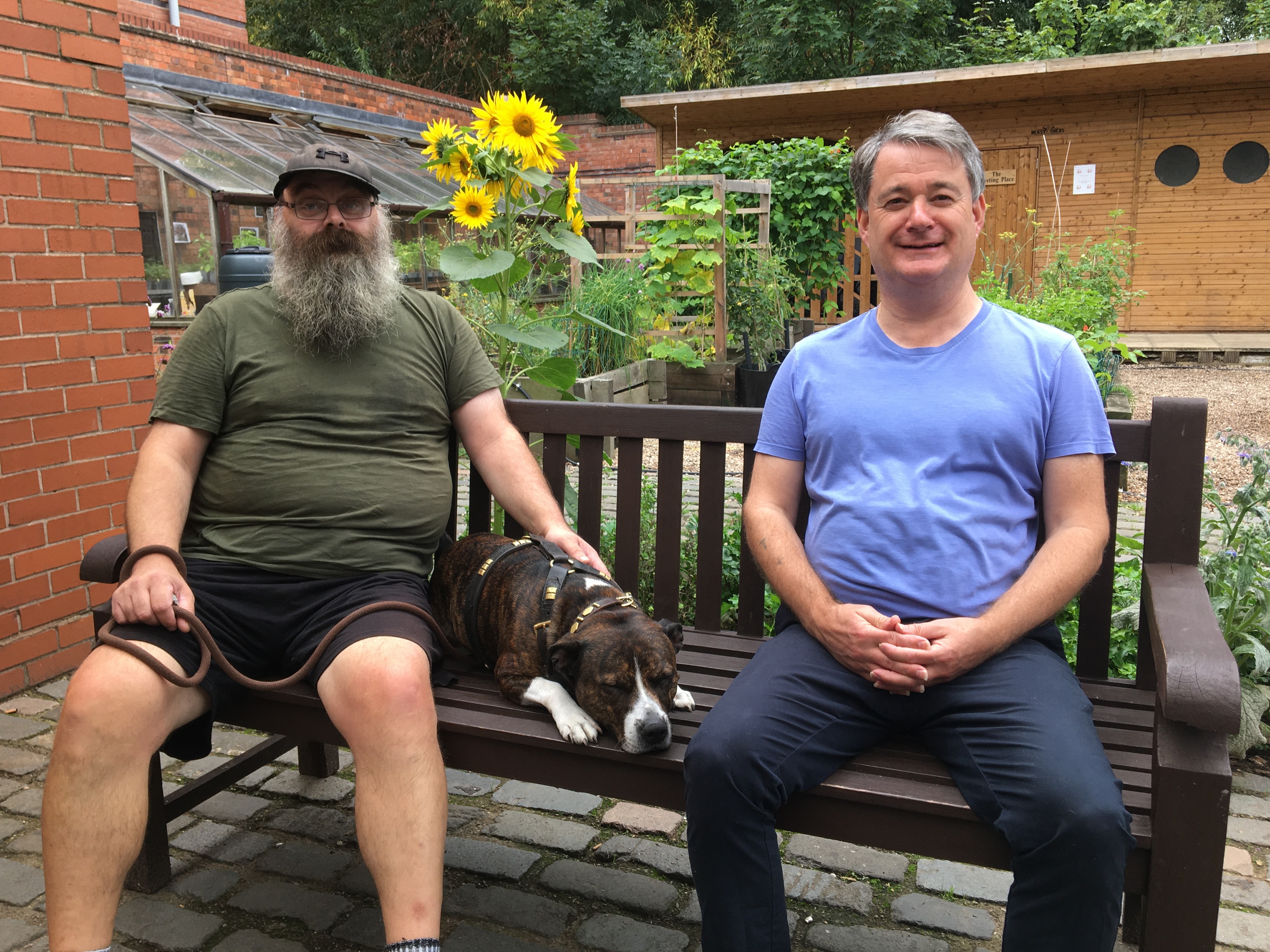 Recently we met staff and residents to see how the ensuites and the sanitary ware donation had helped to create a positive, lasting impact on individuals.
Bob Candlin, St Anne's Fundraising Coordinator confirmed:
"The donations of sanitaryware from GRAHAM allowed us to complete our project of installing ensuite bathrooms to a number of our bedrooms and start to provide self-contained rooms for homeless people. Having the support of a national company allowed us to lever additional support from within the construction goods supply chain."