Artificial Intelligence (AI) holds significant potential for the construction industry, offering solutions to challenges such as skills shortages and low productivity. While AI is not a new technology, its recent rapid development and expanded options make it a game-changer for the industry's future.
At GRAHAM, we are fully committed to leveraging AI in a way that our company needs. To achieve this, we have established a dedicated business intelligence team and are up-skilling individuals to lead AI implementation across our organisation. One notable project involves using AI in facilities management to predict asset failures like boilers. On construction sites, we employ AI to analyse progress against the project schedule. Our site team members wear 360-degree cameras on their hard hats, capturing repetitive images that are stitched together. By utilising AI, this solution provides a completion percentage against the project timeline. Currently, we employ this technology in build-to-rent developments, which benefit from their repetitive design, including our flagship development, PLATFORM_Glasgow, at Central Quay.
We recognise the potential of AI in areas such as Health and Safety, where it can analyse images to identify hazards. Solutions already exist for creating "safe zones" for machinery, preventing their operation in hazardous areas. Although the safety zone feature cannot entirely eliminate human error, this innovative technology undoubtedly reduces accidents. Newer generative AI technologies like chatbots and ChatGPT also hold promise as valuable sources of information for our site teams, enhancing efficient and aligned knowledge sharing. This year, we plan to leverage AI to gain insights into our programs and commercial solutions, helping identify trends.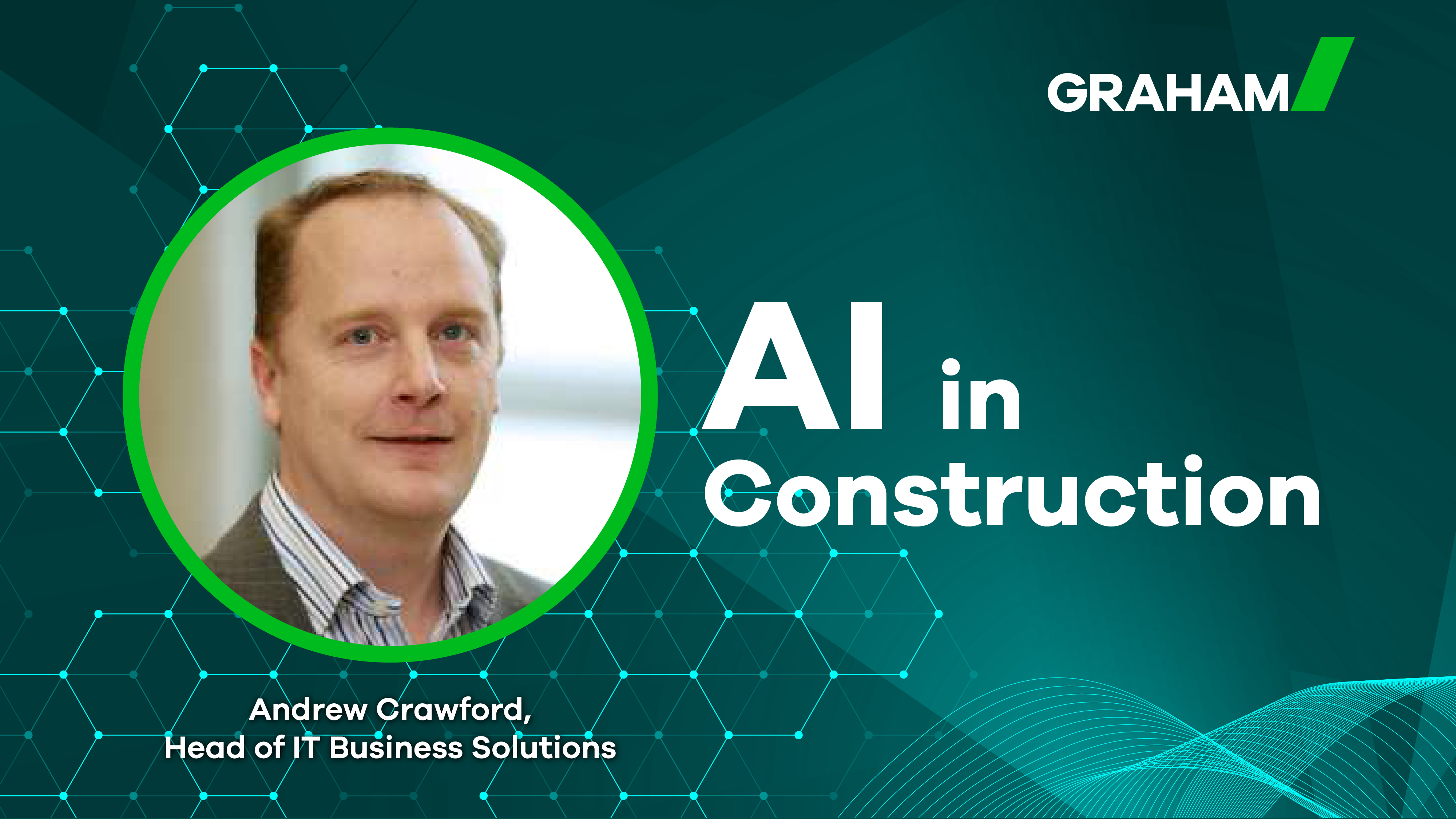 We strategically evaluate the potential of introducing AI across various business disciplines, focusing on areas where it offers clear benefits and reasons for implementation. Ultimately, AI is another tool at our disposal, but our core objective remains unchanged: using this technology to benefit our site teams, clients, and supply chain. With strong support and investment from our board and the willingness of our site teams to embrace technology, we are well-positioned to realise this potential. However, we acknowledge that the road ahead will present both challenges and opportunities. We must also be mindful of the downsides of AI, particularly in governance and cybercrime. Criminals may exploit AI to develop more sophisticated methods of attacking businesses and individuals, emphasising the need for a security-first mindset when implementing solutions.

Naturally, there is fear of the unknown, fuelled by reports suggesting that AI has the potential to threaten jobs. While it is true that AI can automate repetitive, administrative tasks, as an industry, we should embrace this as an opportunity to upskill our workforce. By doing so, we can channel their talents into other business areas, addressing the challenges of productivity and skills shortages.
Traditionally, the construction industry has been slow to adopt modern practices. However, within GRAHAM, we have witnessed our site teams rapidly embrace new technologies, provided they are applied effectively to solve business problems while prioritising simplicity and user experience. Positive change arises from leadership and investment in innovation. These factors drive our business and propel the entire sector forward, and we consider ourselves fortunate to possess both within GRAHAM.
Andrew Crawford, Head of IT Business Solutions at GRAHAM