Construction contractor GRAHAM has generously donated a set of tools and appliances to the team at the Blackpool Centre for Independent Living (BCIL), replacing vital equipment that was stolen from the centre's premises last year.
BCIL supports the local disabled communities of Blackpool with a fully accessible centre, information and signposting service. Its woodworking team – made up of passionate volunteers with a range of disabilities – assists a whole host of projects across Blackpool and had most recently created items including wooden planters and bird houses, to be installed in community spaces.
The team's workshop, which provided a place to learn new skills and interact, was sadly broken into earlier last year, with heartless thieves stealing the collection of tools that the team had been using to make a difference to local people.
As news of the theft came to light, Blackpool Council reached out for kind-hearted benefactors who might be able to offer a helping hand by donating individual pieces of equipment. To the amazement of the BCIL team, GRAHAM, the lead contractor for Phase 2 of the ongoing Houndshill regeneration, offered to replace all of the stolen items, donating more than 100 tools to the value of approximately £7,000.
The full set of equipment was handed over by representatives from GRAHAM to the New Langdale Green Team and other BCIL representatives at the centre's premises on Whitegate Drive.
Neil Froggett New Langdale Service Coordinator said,
"The entire BCIL team was absolutely devastated to learn that the tools had been stolen. The woodworking shed had been such an instrumental part of life for many of the centre's volunteers, supporting their mental wellbeing but also providing a chance to make a positive difference to people's lives.
"When GRAHAM stepped forward and offered to supply the full list of items, we were completely taken aback. This generous contribution will kick-start the woodworking project again and allow the team to plan new and exciting projects which will bring benefits to the wider community.
"The past couple of years have seen us all living through uncertain and troubling times, so it's all the more reason that we should celebrate acts of kindness and selflessness such as these. Our most heartfelt thanks go to GRAHAM and everyone who helped to make this happen."
Stephen Van Den Hoek, GRAHAM Operations Director said:
"At GRAHAM, we believe that our success is measured not only by the quality of the projects that we deliver but in the positive impact we make on the environment and the communities that we operate in. This donation is one example of the ways in which we can contribute to building a better future for local residents."
The ongoing physical regeneration of Blackpool has many other benefits to the town and this is a good example of that. GRAHAM's contribution to BCIL's woodworking team is happily making a difference to people and their lives right now.
Plans for the workshop include working with Blackpool Coastal Housing (BCH) to produce planters of all sizes, wall boxes and floral features that will be distributed to many houses in the scheme. Local residents will then have the opportunity to sign up and help to plan, develop, water and care for the new features which will help to promote social wellbeing, improved self-esteem and self-worth in communities across town.
Additional plans are also in place to help the Council's Growth & Prosperity Team adhere to new planning permission rules that have special scientific interest or environmental requirements. For example, new build developments or landscaping that must provide for natural habitats of the local wildlife.
One of the first projects to be undertaken is to design and build a series of bird boxes, bat boxes and bee hotels that will feature on the new Common Edge sports changing room facilities at Blackpool Airport Enterprise Zone.
Previously these environmental features would have been purchased from outside the town, but now the items can be produced in the local community, keeping the wealth local, and promoting a self-sustaining workshop that will provide future opportunities for people from all backgrounds to contribute to Blackpool's prosperity.
Cllr Jo Farrell, Cabinet Member for Adult Social Care and Health said,
"This wonderful donation from GRAHAM will help the Blackpool Centre for Independent Living team in so many ways. This is an absolutely fantastic example of Blackpool Council's pledge to Social Value, working partnership with the private sector to ensure greater benefits for our communities."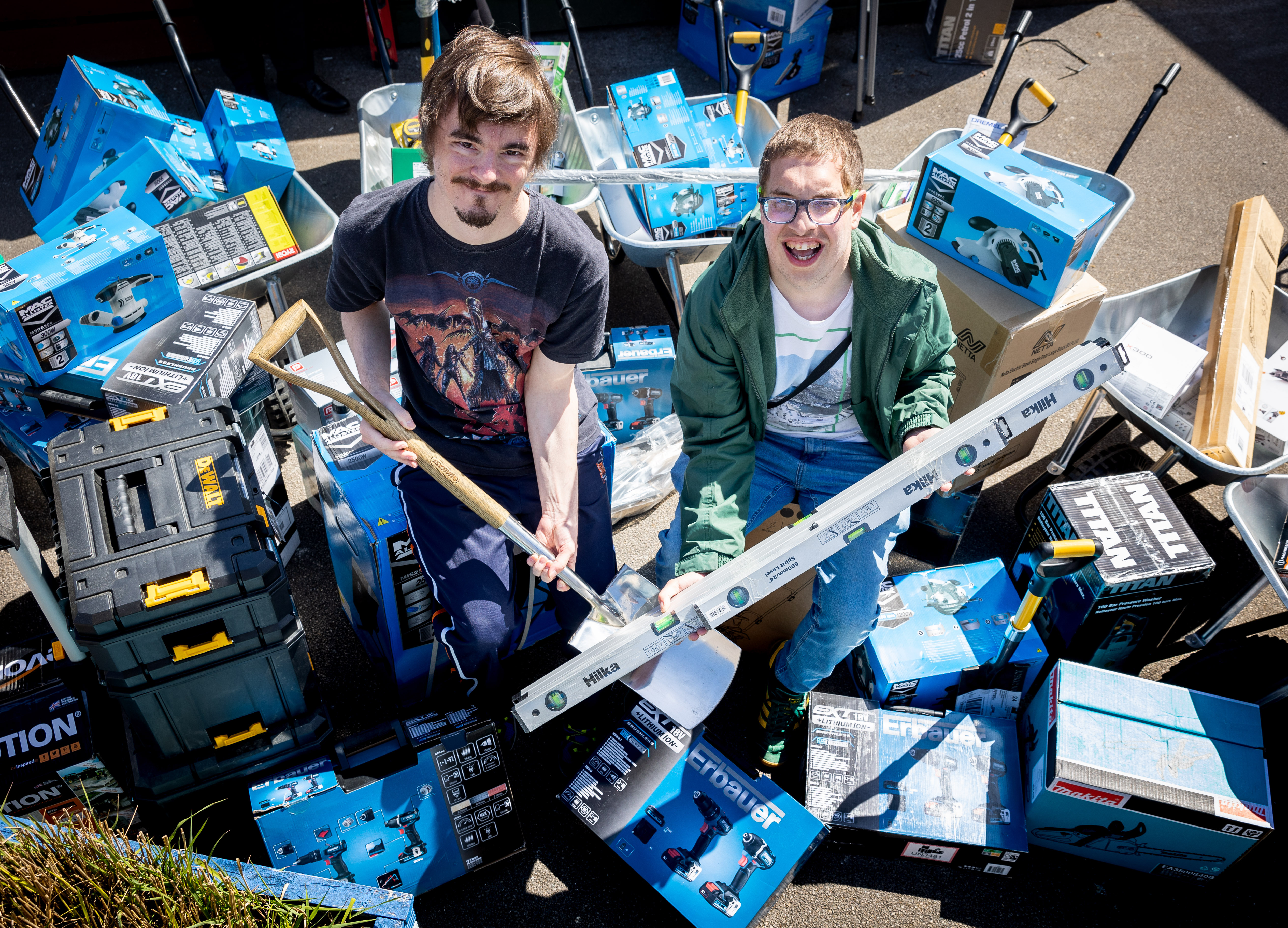 Funds have also been received from Robertson Construction (the main contractor on Talbot Gateway Phase Two development) and local charity The Russell Haldane Trust.
BCIL is open to anyone with a disability, plus their friends and family. For more information on services offered, visit www.blackpool.gov.uk/BCIL