Last week the Wellbeing Team picked up the "Wellbeing at Work" award at the Business in the Community Responsible Business awards at the ICC Belfast.
The awards ceremony was attended by representatives from all industries including construction, food and drink, manufacturing, retail, tourism and hospitality with a vast and exceptional number of entrants.
When awarding the Wellbeing Team, the judges commented:
"It's not just the generosity and care shown to staff and their families that shone through from GRAHAM's entry and presentation, it was also its generosity and care for the wider community, particularly in the current economic crisis."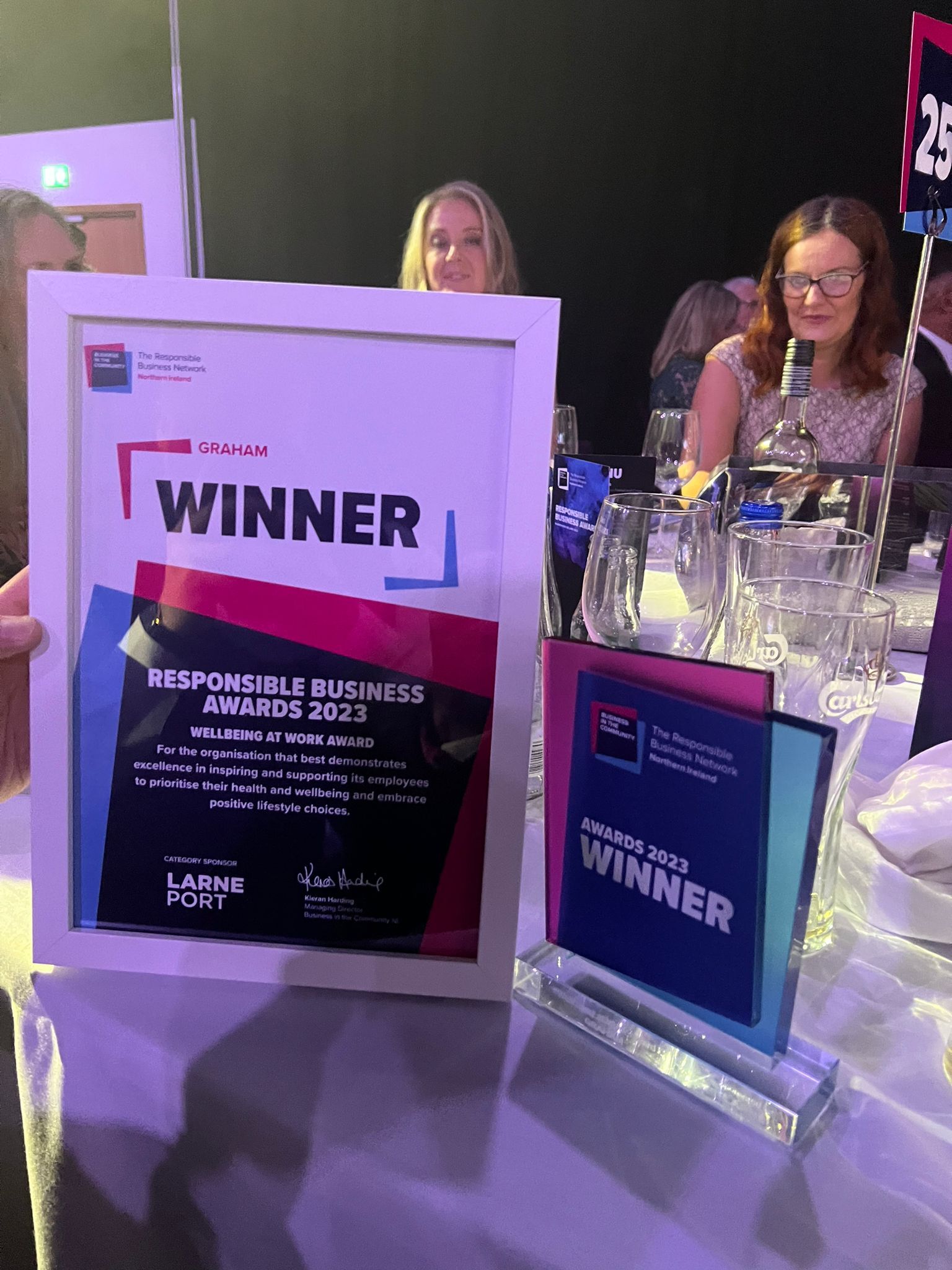 David Daly, GRAHAM Wellbeing Manager, said:
"This award is not just a trophy or a certificate; it symbolizes a collective commitment to creating a better, more nurturing work environment. It represents countless hours of brainstorming, planning, and implementing programs that support emotional, physical, social and financial wellbeing. It signifies the genuine care we have for each and every member of our team here at GRAHAM.
"I want to express my deepest gratitude to our incredible Wellbeing and People team, whose unwavering dedication and enthusiasm have made this possible. Our commitment to wellbeing has not only positively impacted our colleagues, families, supply chain partners and the communities we work within, but has also set a benchmark for our industry.
"This Wellbeing award is not the end of our journey; it's a milestone along the way. It reminds us that we must continue to innovate, adapt, and evolve to meet the ever-changing needs of our workforce. It encourages us to explore new avenues for improving physical health, nurturing mental resilience, and fostering a culture of inclusivity and belonging at GRAHAM".