GRAHAM has been appointed through the ProCure22 (P22) framework to undertake Phase two of works at the West Cumberland Hospital (WCH) in Whitehaven for North Cumbria Integrated Care NHS Foundation Trust.
Starting on site in May, GRAHAM will be responsible for the design and build of a new extension to the existing hospital.
Phase two will deliver upgraded facilities for both patients and staff to create a much improved environment while retaining bed capacity and services. Once complete, the hospital will accommodate a new paediatric ward and assessment area, a care of the elderly ward, specialist palliative care ward, and a stroke and rehabilitation ward.
Peter Reavey, GRAHAM Construction Director, said:
"We're looking forward to working with the Trust to help deliver this latest phase of development, which will improve the provision of healthcare services locally. Using up to 70% modern methods of construction, an area we have embraced and worked hard to integrate with proven benefits and results, our team has the skills and experience to bring this development forward to timescale and budget."
Dean Oliver, Executive Director of Performance, Planning and Strategy for North Cumbria Integrated Care NHS Foundation Trust, said:
"This is a very important milestone for the latest phase of redevelopment at the West Cumberland Hospital. The new build will significantly upgrade facilities to support staff and patients alike and future proof health provisions in the area."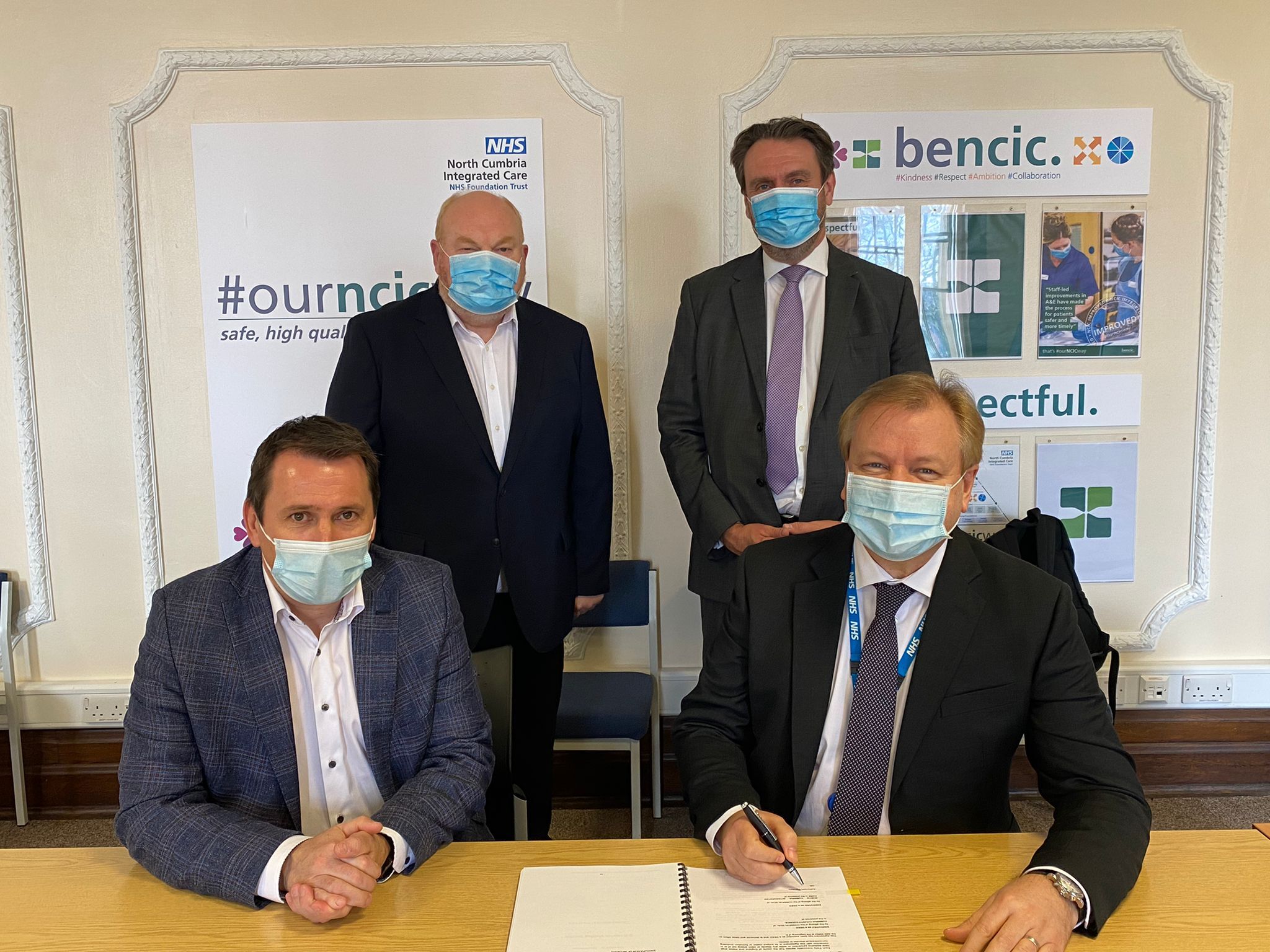 GRAHAM was appointed to the P22 framework in 2016 and awarded this latest contract following the successful delivery of a separate cancer treatment centre in Carlisle for North Cumbria Integrated Care.