GRAHAM has completed the construction of The Copper House, a major Build to Rent residential development overlooking Liverpool's iconic waterfront, which had a construction contract sum of £57m.
The privately-owned construction, facilities management and investments contractor delivered the high-quality, multi-storey scheme following an intensive 33 month programme.
It was appointed by joint venture partners, Patten Properties and Panacea Property Development, on behalf of Invesco Real Estate, the global real estate investment manager, as part of its growing UK residential portfolio.
The new Liverpool landmark property features 383 apartments which are a mixture of one, two and three bed that offer stunning views across the River Mersey and Albert Dock.
Designed by Leach Rhodes Walker Architects, The Copper House is framed around two concrete tower structures, with off-site podded bathrooms, and a system façade designed to withstand inclement riverside weather conditions.
It includes communal space, resident's lounge and a private gym, alongside 1,000 sq ft of ground floor commercial units.
Residents will also benefit from rooftop facilities, such as a garden space with flexible and fixed seating, booth seating areas with fire pits and fire tables, an outdoor covered kitchen, and a multi-use central space suitable for events or exercise. The area is enclosed by a 2m high glass balustrade to provide weather protection.
Peter Reavey, GRAHAM Construction Director, believes The Copper House has set a new standard for residential accommodation in the city. He said:
"GRAHAM is proud to have delivered this high-quality residential scheme that provides a stunning addition to this iconic part of Liverpool city centre. The Copper House is a stand-out development which is already attracting significant demand. The quality of both the design and the build sets it apart, offering future residents a modern living environment with a community feel. Our early involvement, and close collaboration with our client Panacea throughout the journey, have been crucial to the success of this project, bringing our collective skills together to positively influence design, the construction methodology and the delivery programme."
Commenting on making a "lasting impact" in Liverpool, Peter added:
"It is important to us at GRAHAM to deliver lasting impact and to enhance opportunities for local people. Strand Street is a great example of how we engaged with the Liverpool supply chain and provided employment opportunities for local people, apprentices and students. With a significant presence in the city, we look forward to strengthening and building upon these relationships in future construction projects."
Neil Patten, Joint Managing Director of Panacea Properties, said:
"We were ambitious in the vision we set out for The Copper House, and to see it realised in such a spectacular way is something the entire team is very proud of. This has been a long, challenging scheme, but the commitment to get every detail right has paid off considerably. Liverpool now has a sought after residential development that encapsulates the optimism and ambition of the city. We have enjoyed working with Invesco Real Estate and the delivery of the project by GRAHAM has been first class. The consultant team including Leach Rhodes Walker, Curtins, DFC, Sharps Redmore, Lendlease, Capita and Squire Patton Boggs have all worked tirelessly to deliver a building that sets a new standard for the quality of residential living in Liverpool City centre. My thanks go to the entire team for their efforts, especially in the face of the challenges presented by the pandemic this year."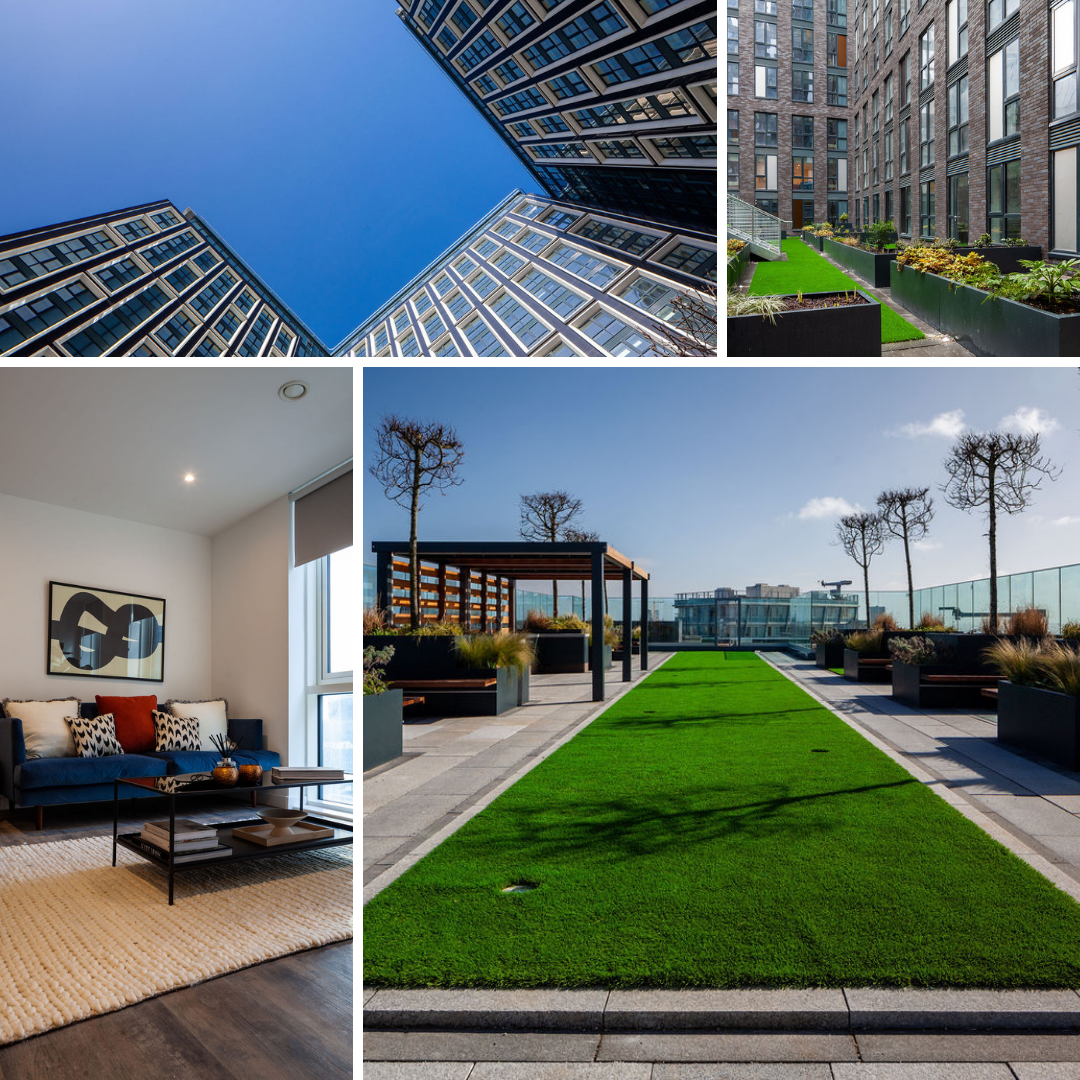 More information

GRAHAM has a strong presence in Liverpool, and it has been conducting operations from its regional office in Derby Square since 2018.
In addition to its work at Strand Street, the construction contractor is working in partnership with Liverpool City Council as part of the Liverpool City Centre Connectivity Scheme to help make the city centre easier to navigate for pedestrians, cyclists and motorists.
Furthermore, GRAHAM is providing Hard Facilities Management Services at Liverpool John Moores University (LJMU) in support of 25,000 students and 2,500 staff as part of a long-term contract.