Acton Main Line has become the latest TfL Rail station to become step-free after lifts and a new ticket hall opened to customers.
In preparation for the Elizabeth line, Network Rail has transformed the west London station by building a spacious new ticket hall from steel and glass including gatelines, and a covered, accessible footbridge with lifts serving both platforms. There are also improved platform waiting shelters, lighting, signage and customer information screens providing a better customer experience for those using or returning to the station when travel restrictions are lifted.
Works at West Ealing and Ealing Broadway stations will also be completing shortly with bright new, expanded ticket halls opening, which will provide more space for customers. Newly-built lifts will provide step-free access to platforms served by TfL Rail and Great Western Railway services as well as the District and Central lines at Ealing Broadway. Works at all three of these stations in the London Borough of Ealing complement earlier infrastructure upgrades including the construction of longer platforms to accommodate the 200-metre long Elizabeth line trains.
Acton Main Line originally opened in 1868 and with the installation of a footbridge and two new lifts now has step-free access for the first time in just over 150 years of operation, improving accessibility for those needing to travel to stations between Paddington, Heathrow and Reading. There are now more than 200 stations across the TfL network with lifts and all TfL Rail stations operate a turn-up-and-go service for customers needing assistance.
Work around the station to improve the local urban realm was carried out by the London Borough of Ealing and was completed in 2020, delivering improvements to the public highway and pedestrian areas to complement the station works. Similar enhancements are planned to make it easier and more pleasant to use Ealing Broadway and West Ealing, including some road reconfigurations and widened pavements.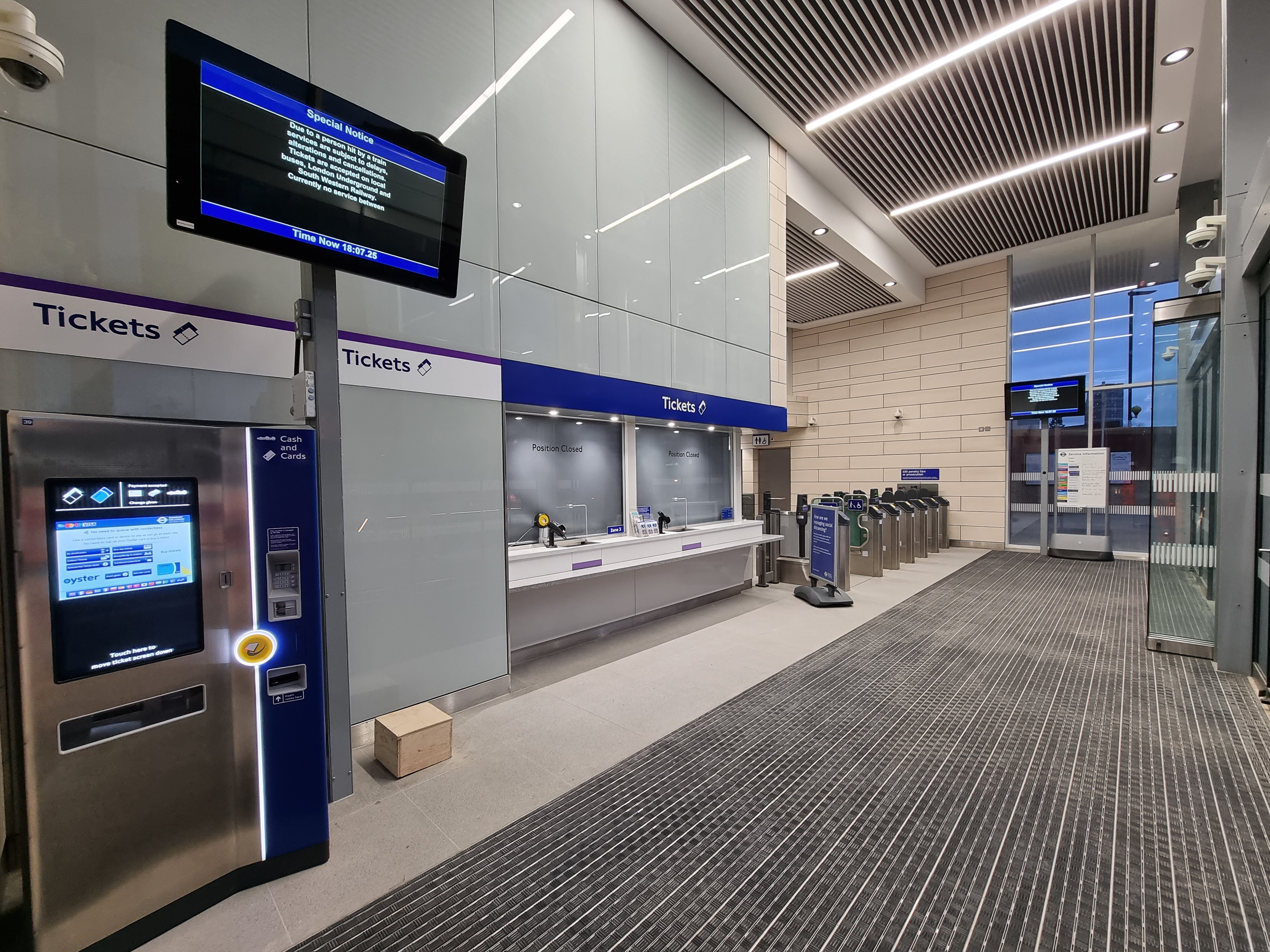 Rail Minister Chris Heaton-Harris said: "These upgrades at Acton Main Line have provided this 150-year-old Victorian station with a new lease of life.
"Most notably, the station now has step-free access from street to platform for the first time ever, a much-needed upgrade that will significantly improve services for passengers in preparation for services to start on the Elizabeth line next year."
Heidi Alexander, Deputy Mayor for Transport, said: "I'm really pleased that step-free access is now in place at Acton Main Line, and will be in place shortly at West Ealing and Ealing Broadway stations. When lockdown eases in the coming months and more Londoners return to the transport network, these improvements will make public transport more accessible and make a huge difference to many people's everyday lives, especially for disabled people, older people and those with young children."
Howard Smith, TfL's Chief Operating Officer, Elizabeth line, said: "These vital improvements mean Acton Main Line is ready for future Elizabeth line services. It's great that these new facilities will be available for customers that need to travel now and the many that will return to our services in the future.
"Station improvements at West Ealing and Ealing Broadway such as new lifts for step-free access will soon follow, not just providing step-free access for TfL Rail customers but also for those using the District and Central lines."
Tim Ball, Elizabeth line director at Network Rail said: "Acton Main Line is one of nine stations that we are completely transforming as part of our preparation for the Elizabeth line. The new facilities are a massive improvement for passengers using the station – the new ticket office is light and airy and for the first time in its 152 year history, the station is now fully accessible, with lifts providing step-free access from street level to platforms."
Julian Bell, Leader of Ealing Council said: "An improved ticket hall and step free access to Acton Main Line is great news for local commuters as we prepare for the arrival of the Elizabeth Line to the station. West Ealing and Ealing Broadway will also see significant enhancements to the stations in the near future, creating further space and greater access from platform to street for commuters.
"We will continue to work alongside our partners TfL and Network Rail to improve and enhance local transport facilities across the borough as we move towards the lifting of COVID-19 restrictions in the coming months."
John Deery, Project Manager for GRAHAM, who carried out the construction on behalf of Network Rail, said: "We're pleased to have completed the upgrades to this historic and popular station, which will undoubtedly improve the passenger experience for years to come. These modern ticketing and step-free access facilities will provide greater comfort and convenience for passengers in anticipation of the Elizabeth line opening and will ensure the station is well prepared for increased usage once restrictions are lifted."
Upgrades at West Ealing and Ealing Broadway include:
West Ealing (originally opened in 1871)
New lifts delivering step-free access from the street to platforms
New ticket hall with a new gateline
New customer information screens and signage
New bay platform for Greenford Branch trains created by widening Platform 4
205-metre long platforms for longer trains
Ealing Broadway (originally opened in 1879) also served by London Underground District and Central line services
New lifts delivering step-free access from the street to platforms (including London Underground platforms serving the District and Central lines)
Large, new ticket hall with a new gateline
New customer information screens and signage
205-metre long platforms for longer trains
Old trains previously used on the route have been replaced with longer, modern, more spacious Elizabeth line trains providing a significant increase in capacity. Network Rail continues work to complete new ticket halls and lifts at Southall, Hayes & Harlington and West Drayton stations, which should complete by summer.
The Elizabeth line is due to open in the first half of 2022. When the railway opens customers travelling from services from the west of England, Reading or Heathrow will still initially have to change trains at Paddington National Rail station onto Elizabeth line services from the new station into central London.
The latest government guidance requires everyone to stay at home wherever possible, with TfL services continuing to run for those who need to travel for legally permitted reasons. This includes travel to work where it cannot be undertaken from home, to shop for necessities, seek medical assistance, visit a support bubble or for education.
Read more on our works on Crossrail here