We are pleased to announce the completion of the new £16m Marsh Barton Railway Station in Exeter for Devon County Council. The project, which was delivered in collaboration with Network Rail and train operating company Great Western Railway (GWR), delivered a new two-platform station which will provide services for more than 7,000 people employed at Marsh Barton, while also supporting development plans for around 2,500 new homes across the estate.
Set to open to the public on Tuesday 4th July, the new Marsh Barton station is located near the 'Energy from Waste' plant on the eastern edge of Marsh Barton industrial estate.
The scheme involved the construction of a new pedestrian and cycle bridge that will supplement the new station, providing step-free access and improving active travel links between Alphington, Marsh Barton, and the Riverside Valley Park.
GRAHAM utilised its vast civil engineering expertise to deliver the bridge in addition to the station, overcoming various planning and design challenges along the way.
Andrew Henry, Contracts Director at GRAHAM, said:
"We are extremely proud to have delivered this fantastic new station in collaboration with Devon County Council, Network Rail, and GWR.
The new Marsh Barton station will reduce road congestion and offer more sustainable travel choices for passengers in the region. With thousands of people using the route for both work and leisure travel, the station will provide a boost to the local economy and reduce the region's carbon emissions, providing lasting impact to the communities it serves.
Andrew added: "This project presented several logistical challenges, but our innovative approach and strong working relationships enabled us to overcome them successfully. We are grateful to our project team and supply chain for their hard work and dedication to delivering this important new station and footbridge."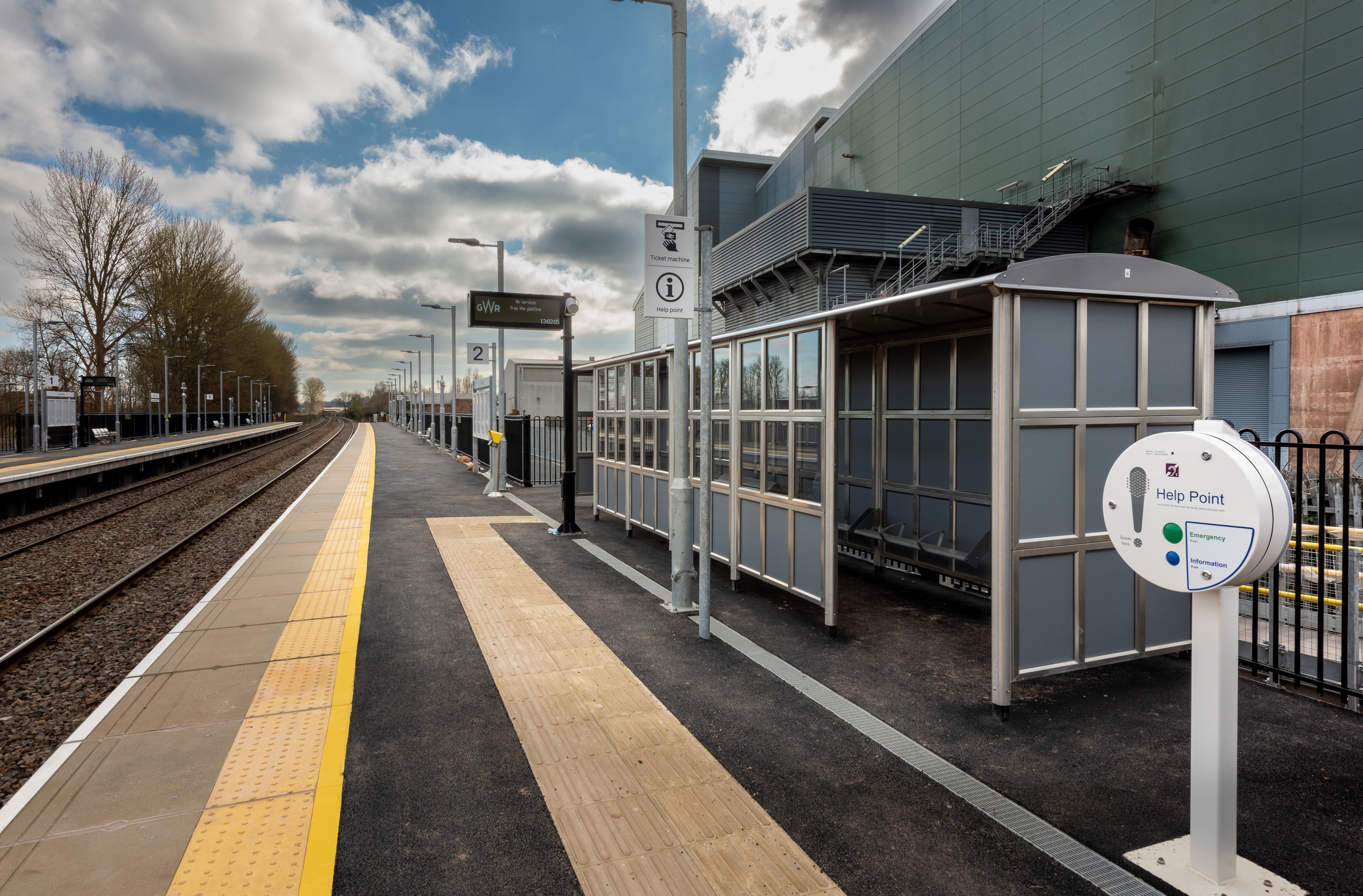 Councillor Andrea Davis, Devon County Council Cabinet Member for Climate Change, Environment and Transport, said:
"It's excellent news that the station has passed all of the necessary checks and that it can now open to passengers on Tuesday 4 July. The station will be a huge asset to this part of Exeter, providing convenient access to Marsh Barton trading estate as well as connecting with active links to access other areas of the city."
GWR Business Development Director, Tom Pierpoint, said: "New stations such as this are vital in bringing the railway closer to people as we become mindful of the need to live and travel more sustainably. Marsh Barton will help to ease congestion on some of Exeter's busiest roads and offer a more environmentally friendly option for those who normally drive into the area."
Bogdan Lupu, Network Rail's industry programme director for the South West, said:
"We are delighted to welcome this brand-new fully accessible station in Marsh Barton onto the rail network. It will unlock better connections to jobs, events, and opportunities for people in Exeter and across the South West."
Marsh Barton station will be served by hourly Great Western Railway services between Paignton and Exmouth, with additional half-hourly services at peak times.
The project has been funded by the Department for Transport's New Stations Fund, Devon County Council, Heart of the South West Local Enterprise Partnership, Exeter City Council, Teignbridge District Council, Network Rail and GWR.
For more information about the project, please visit GRAHAM's website at https://www.graham.co.uk