In the fast-paced, deadline driven environment of the interior fit-out industry, time is precious.
When multi-million-pound commissions require swift turnarounds, it is cut and thrust, often intense and occasionally stressful.
Fun?
Perhaps not.
Yet, it's a word our Managing Director – Interior Fit-Out consistently alludes to.
And, having transformed GRAHAM Interior Fit-Out into an £80m+ Division in just over six years, Mark Gibson should know.
With over 25 years of experience in the construction industry, he's quite literally seen it all.
Starting life as a time served joiner, he traversed through the ranks before reaching the upper echelons of senior management over the course of a fascinating career that has featured challenging secondments in far off places like Romania.
It is this journey, the red-eye flights, the excruciating time away from family, and the sacrifices, that allows Mark to empathise with his 90+ strong team.
It is also the fundamental reason why he believes a degree of "fun" is an essential ingredient in GRAHAM Interior Fit-Out's winning formula.
Experience
"I have been in the construction industry a long time and I speak from experience when I say that I know how challenging it can be for every component part of the team, from those involved in work winning, estimating, commercials and operational delivery to those with the boots on the ground – the site managers," said Mark, who joined GRAHAM in 2012.

"Our success is all about the hard work of the team who have cultivated and shaped our unique style. It's a style our clients, across all sectors, immediately recognise and ultimately respect.

"Behind it all, it's pivotal that there is an element of fun in what we do. That is not being flippant. I believe if people feel valued and content, it leads to better productivity and the creation of a mindset in which they want to go the extra mile to ensure GRAHAM Interior Fit-Out continues to excel.

"Our year on year growth is down to the fantastic people who work here. As Managing Director, it is a personal challenge for me to help make good people, great people by harnessing their strengths and promoting the learning and personal development vehicles available at GRAHAM so that they can get the most from their careers."
Actions speak louder than words
As the saying goes, actions speak louder than words and, at the end of June, the Interior Fit-Out team enjoyed some time away from the office, and site, and laced up their hiking boots before climbing to the summit of Slieve Donard in County Down.
In doing so, over £1000 was raised for the Air Ambulance Northern Ireland charity.
"Obviously the donation towards the Air Ambulance was something to be proud of, but this day was also about getting away from our normal routines, building camaraderie and having some fun," added Mark.

"Of course, everyone was busy but I made it a priority that we committed to this and enjoyed each other's company for one day. You build proper relationships this way and I am confident that this team-building exercise, and the other events that we participate in, will benefit our team moving forward.

"The positive business results will then just cascade naturally."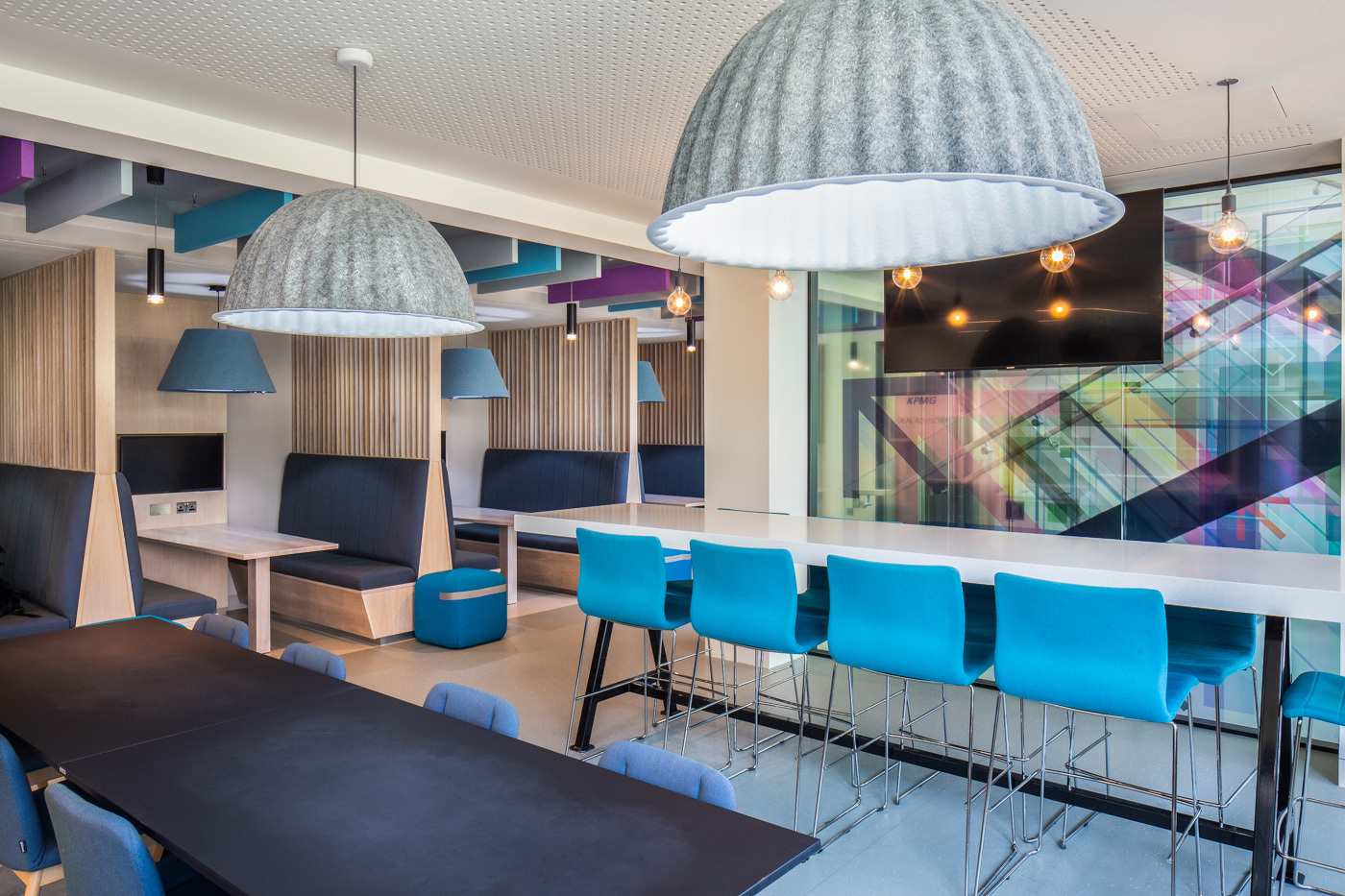 Growth
The facts support Mark's case.
Our Interior Fit-Out Division has grown from an initial team of one to a pool of 90+ colleagues in a six-and-a-half-year period.
In achieving an £80m turnover, it has completed some 300 multi-disciplinary projects throughout the UK and Ireland.
Against this backdrop, staff retention stands at an impressive 94%.
All the while, its portfolio continues to expand. Traditional sectors such as retail, where we can count a host of high-street giants as long-term partners, office and commercial remain strong and areas of continued focus.
However, there is also a strategy for structured growth and an appetite to develop our Interior Fit-Out's scope, particularly through alignment with Frameworks.
"We are often associated with retail work and that's based on our impressive track record. We work with some of the strongest brand names in the world and while we recognise the retail sector is undergoing a period of transition, through careful planning, we are committed to strengthening our reputation in this sector," added Mark.

"Similarly, our office portfolio is peppered with the names of global corporate giants who trust us with some of their flagship work requests.

"The commercial sector, an umbrella of work across shopping centres, hospitality and aviation, is an area where we enjoy consistently high levels of repeat business, which reflects the high-calibre, and attention to detail, of our work.

"We have also identified other areas and sectors for expansion where we feel we can bring our unique model of customer service, added value and capacity to meet even the most stringent deadlines.

"This expansion is part of a structured, responsible plan for growth and I feel these potential opportunities, such as within Local Authority, can cement our position as an industry leader on the national stage."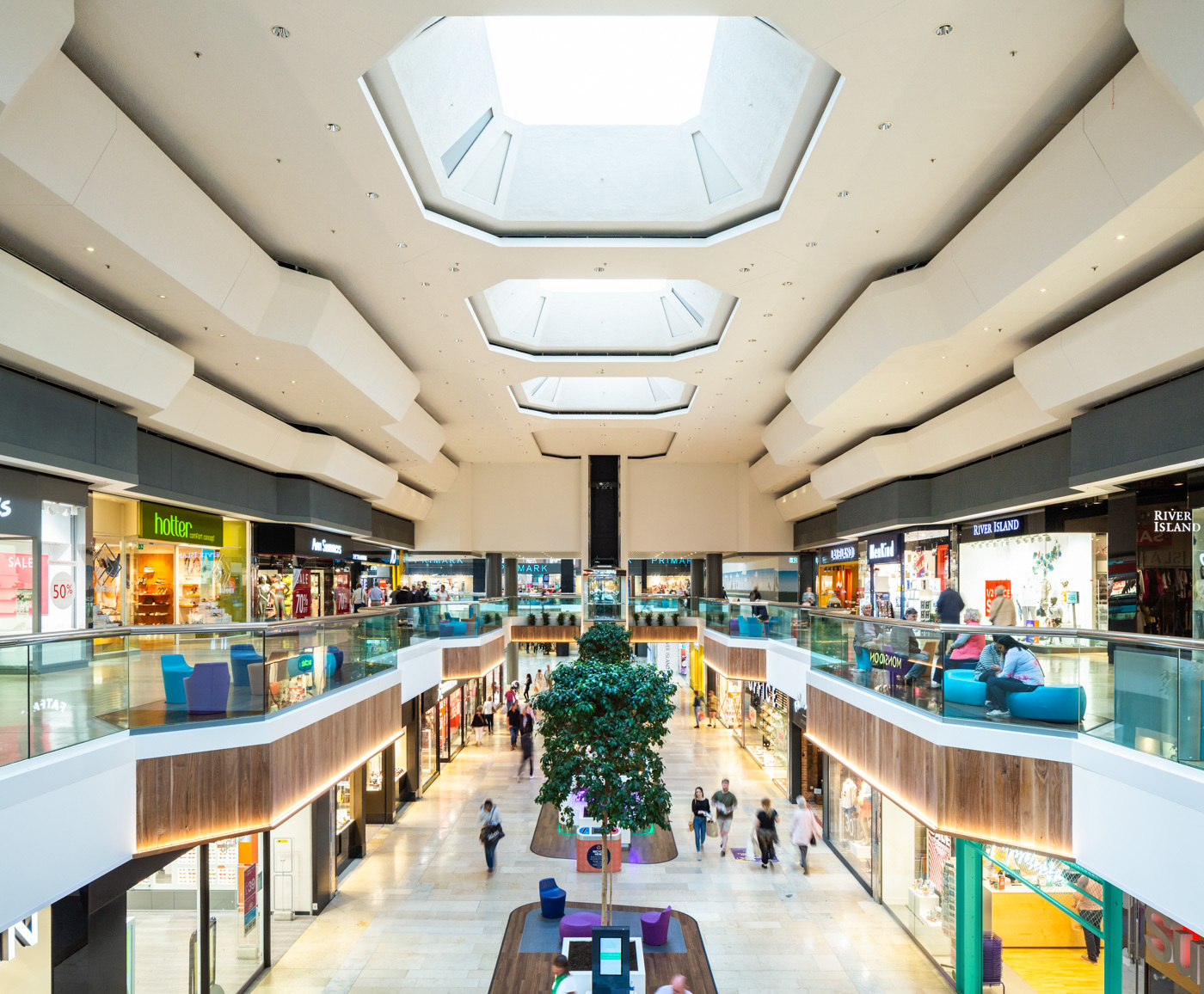 More information
For a deeper insight into our Interior Fit-Out operations visit
https://www.graham.co.uk/expertise/interior-fit-out or to contact Mark directly click https://www.graham.co.uk/expertise/interiors/mark-gibson