GRAHAM has joined forces with social enterprise, Treeco, to make a "lasting impact" within the local South Belfast community.
The privately-owned construction, investment and services contractor is currently completing the enabling works contract of the flagship transport led regeneration scheme, the Belfast Transport Hub.
Since breaking ground earlier this year to kick off the site preparation works, GRAHAM has cultivated a strong relationship with Treeco and has supported a range of initiatives through the provision of labour, machinery and equipment, and resources.
Treeco, which is based on the Donegall Road in inner city Belfast, offers gardening and maintenance services that seek to regenerate and improve the environment, while increasing pride and connectedness. It aims to support volunteers with training and confidence building skills to enable them to be more attractive to future employers.
In support of Treeco's work, GRAHAM has cleared large volumes of debris from the social enterprise's yard, contributed tree logs, which have been subsequently transformed into seasonal gifts as well as fairy houses to be installed at a "Winter Wonderland", and facilitated a site visit at the Royal Victoria Hospital to offer an insight into a career in construction.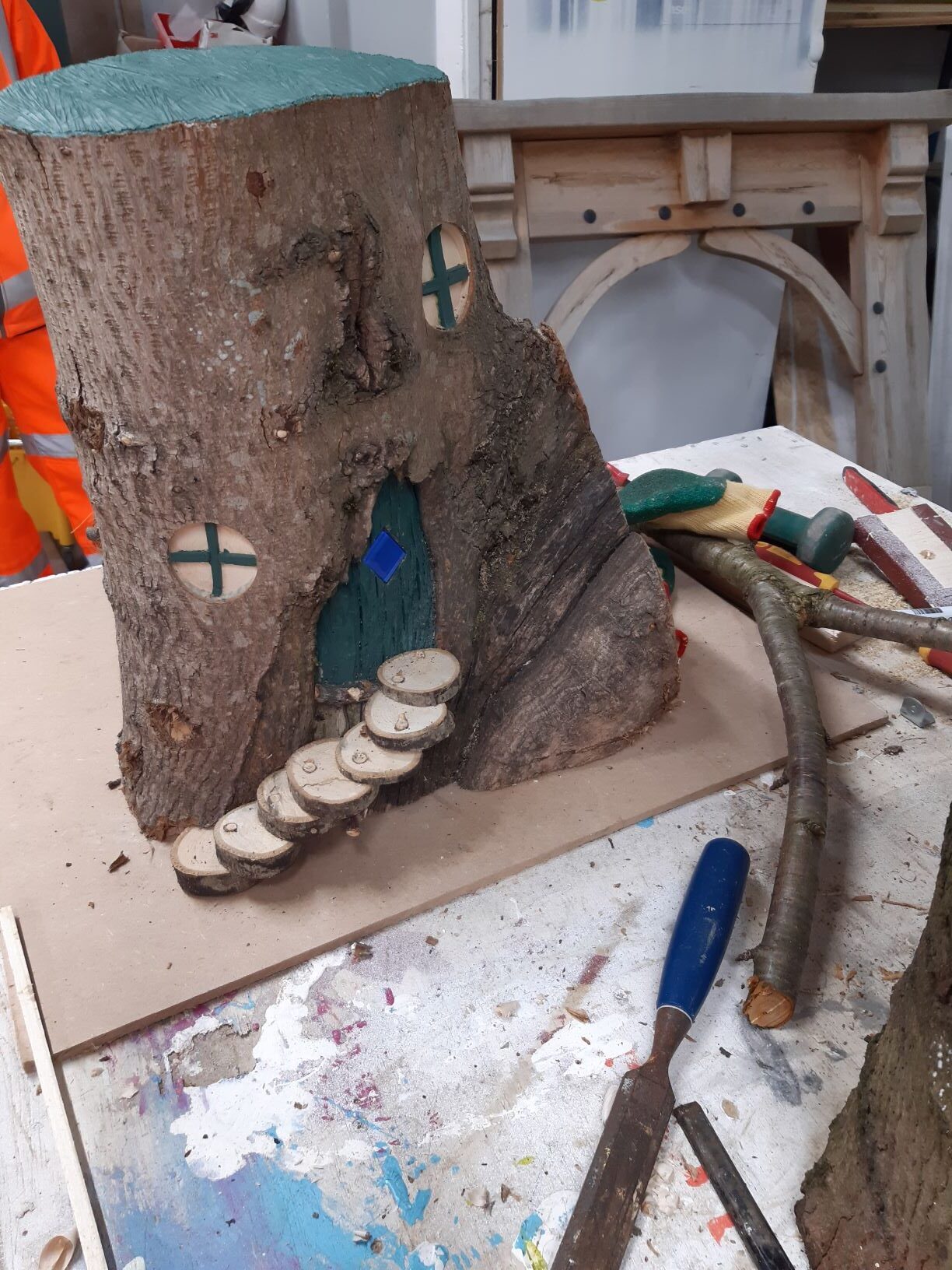 Most recently, GRAHAM, in partnership with its supplier, Work Wear, donated PPE to be used by Treeco's latest crop of apprentices to ensure they can safely go about their work during the current pandemic.
GRAHAM Social Impact Business Partner, Attracta Mathews, is looking forward to developing further social and environmental initiatives with Treeco into the future. She said:
"At GRAHAM, we are committed to supporting and engaging with local communities, and making a real difference to society and the environment. Through the Belfast Transport Hub, we learned that Treeco share these values. The holistic approach of its staff and volunteers in giving back to the community is very special. That is why we are supporting their efforts in not only keeping South Belfast clean and tidy, but also in providing learning and development opportunities for its apprentices and young people to help them achieve realistic and sustainable futures."
Commenting on the new "friendship", Sarah Bowden, Treeco Director, said:
"We are delighted to have formed a friendship with GRAHAM and hope that this continues to grow. We feel that this is how community partnership should work and that these types of initiatives build capacity and strengthen community relationships. Thank you to GRAHAM for all the support you have provided throughout this strange and challenging year, and we look forward to working with you in the future."
The Belfast Transport Hub
The Belfast Transport Hub is a multi-million-pound transport-led regeneration project. It will see the transformation of an 8-hectare city centre site, delivering a modern, high quality integrated transport hub to enhance local and international connectivity with bus, coach, and rail links across Northern Ireland and beyond.
It will be a key driver of social, economic and environmental wellbeing for Belfast and Northern Ireland.
GRAHAM is delivering the site preparation works, which will take approximately 18 months to complete. They include site clearance, utility diversions, ecology surveys, ground remediation, watercourse and drainage activities. The construction of a new temporary facility for the Translink Bus Operations and Engineering divisions, and a junction onto the Grosvenor Road from the Hub site, are also elements of the works programme.
The enabling works will ensure the site is ready for the main build phase in 2021 and that construction teams and materials are able to enter and begin work safely and efficiently.