GRAHAM has been awarded the contract by Student Urban Living Bermondsey to build a new, £13 million student accommodation block in Bermondsey Spa Gardens, Southwark.
Designed by Maber, the development will comprise 185 bed, studio based rooms across six storeys with a range of amenities including a gym and bike storage. There will also be a number of indoor and outdoor areas dedicated to socialising, such as a rooftop terrace and external courtyard.
In terms of the construction, the building will be framed around a reinforced concrete structure with a mixture of brickwork, particle cement board cladding and curtain walling.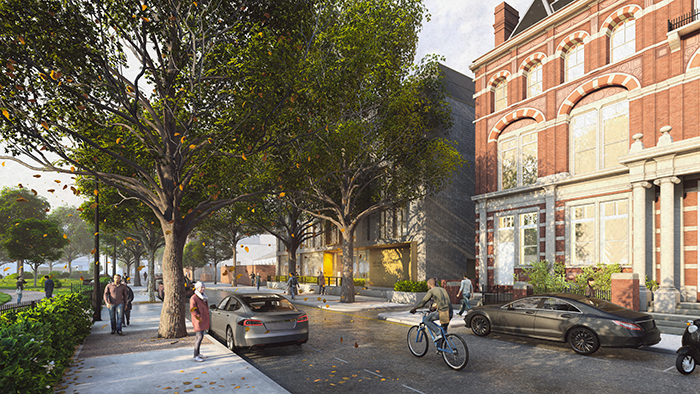 Geoff Thomas, Managing Director of CKC Properties commented:
"It has been a long road for SUL Bermondsey working closely with CKC Properties Ltd in achieving a satisfactory planning consent for this scheme.
"We have agreed a forward funding package with Curlew Alternatives Eleventh Property L.P and have negotiated the delivery with GRAHAM. We very much look forward to its satisfactory conclusion in June 2022."
Rob Joyce, Regional Director at GRAHAM said:
"Southwark is home to six of London's universities and requires high-quality accommodation to support its growing and diverse student population. This a strong scheme that puts the student experience at its heart, giving them independence in a professionally managed environment that allows them to thrive, learn, and socialise."
Work is already underway and completion on the project is due June 2022.