GRAHAM has won the inaugural - and highly coveted - Construction News MMC Project of the Year Award! This new category celebrated the best uses of Modern Methods of Construction across the UK's competitive construction industry, so to have been awarded the accolade is a proud achievement for GRAHAM.
Completed in September 2022, GRAHAM's 1,480 bed Purpose-Built Student Accommodation (PBSA) development at the University of York is a masterclass in construction. With 42,000m2 GIFA, and a value of £130M, this project was a significant challenge.
The choice to use Modern Methods of Construction (MMC) was undoubtedly the major contributor to the success of the project. It's of the upmost importance to note there was no requirement within the project brief - or aspirations - to promote the use of MMC. The decision to rely heavily on this form was solely driven by GRAHAM, thus proving its power and place.
From concept...
...to completion
Embracing MMC to deliver an outstanding PBSA development...
MMC was essential given the size and complexity of the project, coupled with the risks associated with failing to meet programme. The main element of MMC was a precast concrete superstructure inclusive of wireways, windows, internal wall finishes, external wall finishes and ceiling finishes.
50% by value of the measured works was delivered via MMC off-site techniques.
The concept from design stage was 'if it can be made off-site, let's try to make it off-site'. The project clearly demonstrates the advantage of early engagement of contractors and their supply chain. More than 75% by value of our supply chain was selected prior to even a concept design being finalised, nor any commercial terms being agreed. Our off-site management team integrated with our supply chain teams resulting in continuous improvements that benefitted GRAHAM on site as well as the manufacturers.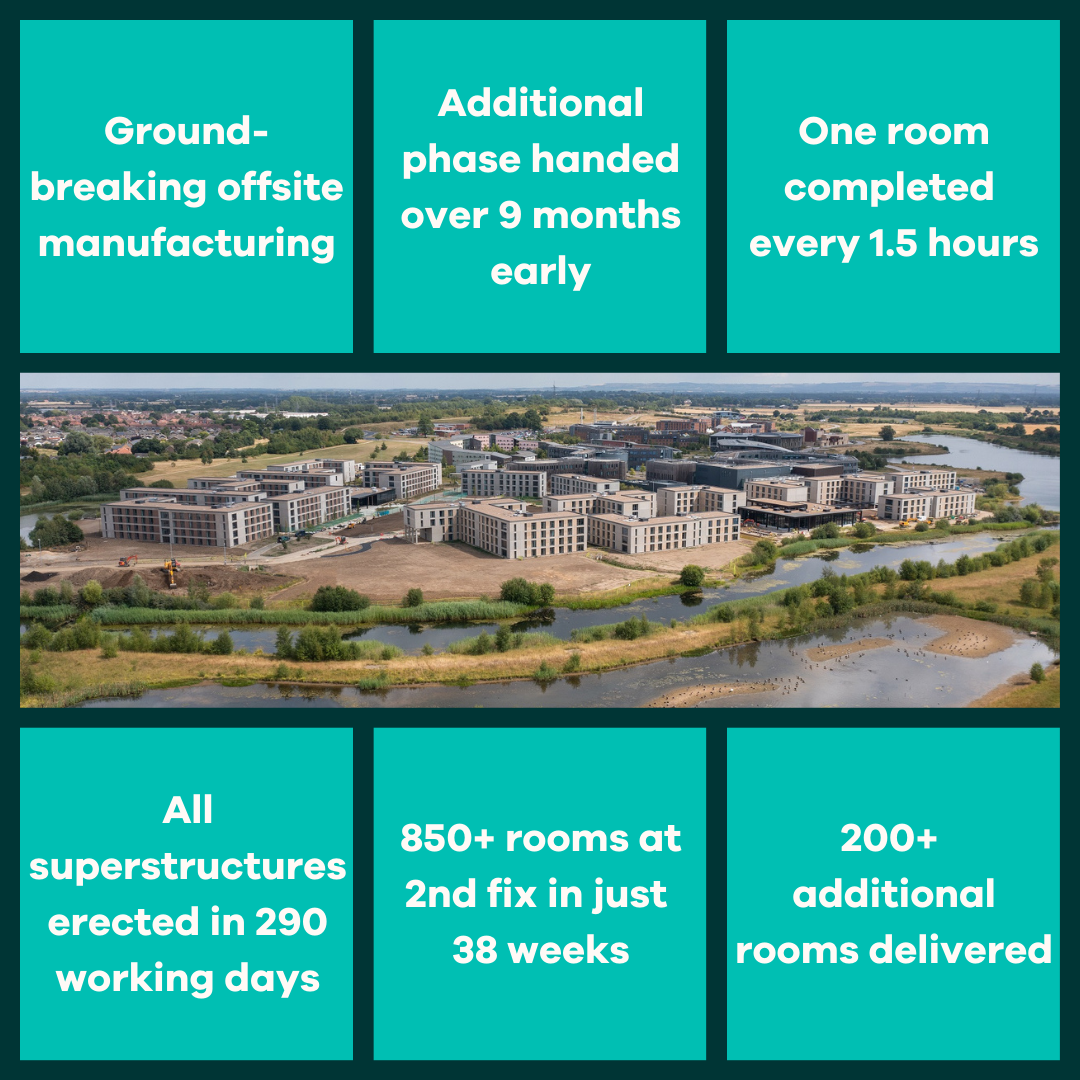 Protecting people, places and planet…
The scale and ambitious nature of the project required due consideration of York's unique historic, natural and built environment throughout the planning and design phases. The development has been designed to 'optimise the beautiful landscape' and was built with 'respect for the existing ecological diversity' within the area.
The project committed to achieving the highest sustainability standards throughout all stages. The development benefits from passive design, using the building form and components to reduce energy demand along with utilising the current district heat network. Biodiversity enhancements have also been captured within the design and construction, facilitating improved connectivity between complementary habitat types.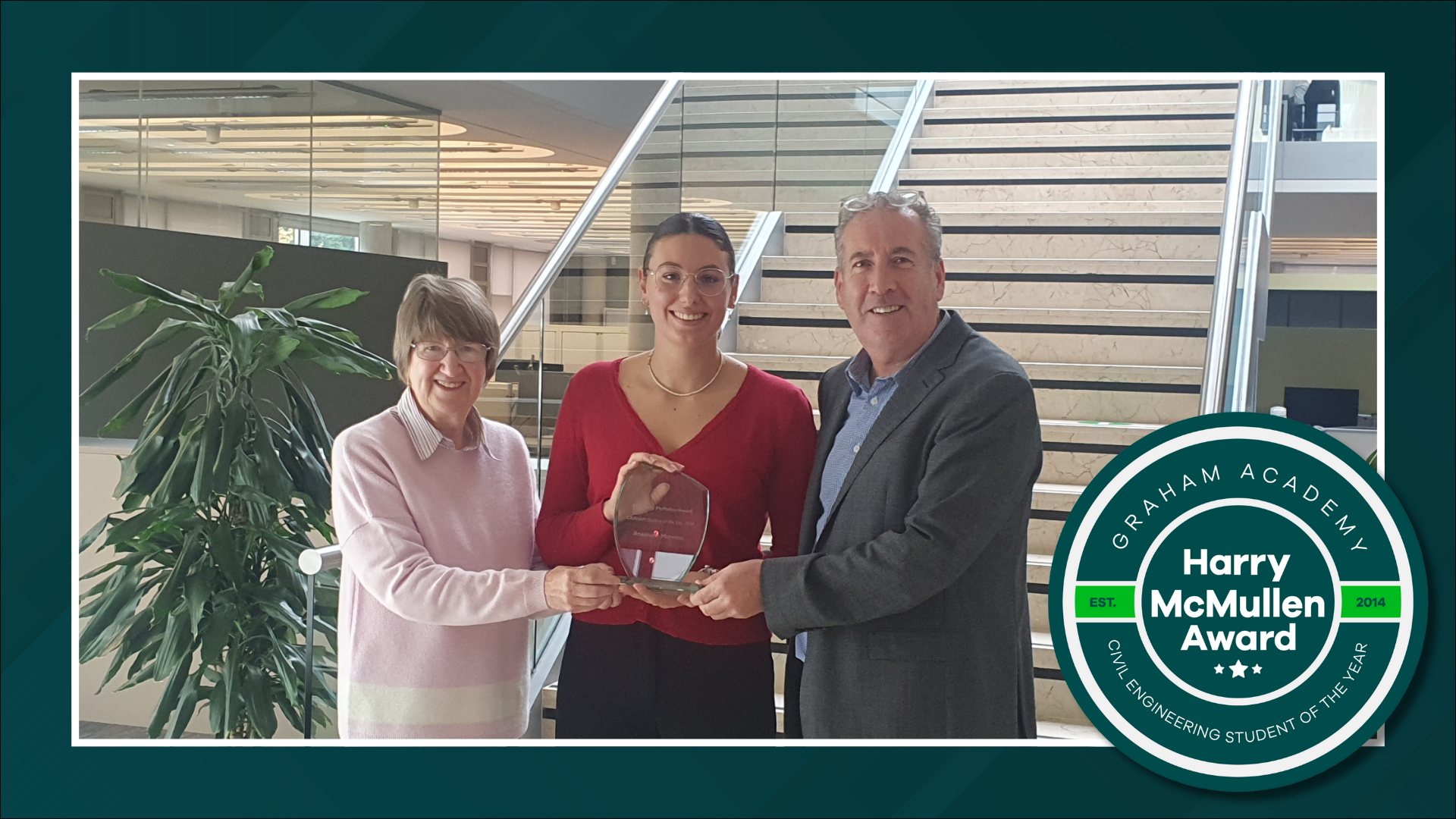 Delivering lasting impact through social value...

Significant social value was delivered throughout the project. Key areas of delivery included skills and training, employment, local supply chain, community projects and Considerate Constructors. Going above and beyond was a recurring theme throughout the project.
Excellent relationships were maintained with external stakeholders, including through student site visits and voluntarily checking-in students on move-in day. "…you managed to check-in over 650 students into the College, greeting everyone and making them all feel so welcome. We could not have done this without you so our appreciation is beyond words..."