The project team delivering the state-of-the-art purpose-built student accommodation (PBSA) development on Nelson Street, Belfast, celebrated the building topping out on 29th June 2023. Now standing tall at 12 storeys, it is set to be one of the largest student accommodation complexes in Northern Ireland.
On behalf of Greystar and Lacuna Developments, contractor GRAHAM is well underway with the construction of the £48 million project, which upon completion will deliver 774 bedrooms and recreational facilities set across 245,000 sq. ft. As one of the largest student accommodation complexes in Belfast, the development will also feature a shared sports and games hall, as well as a wellness room, physiotherapy suite, social areas, a café and a gym.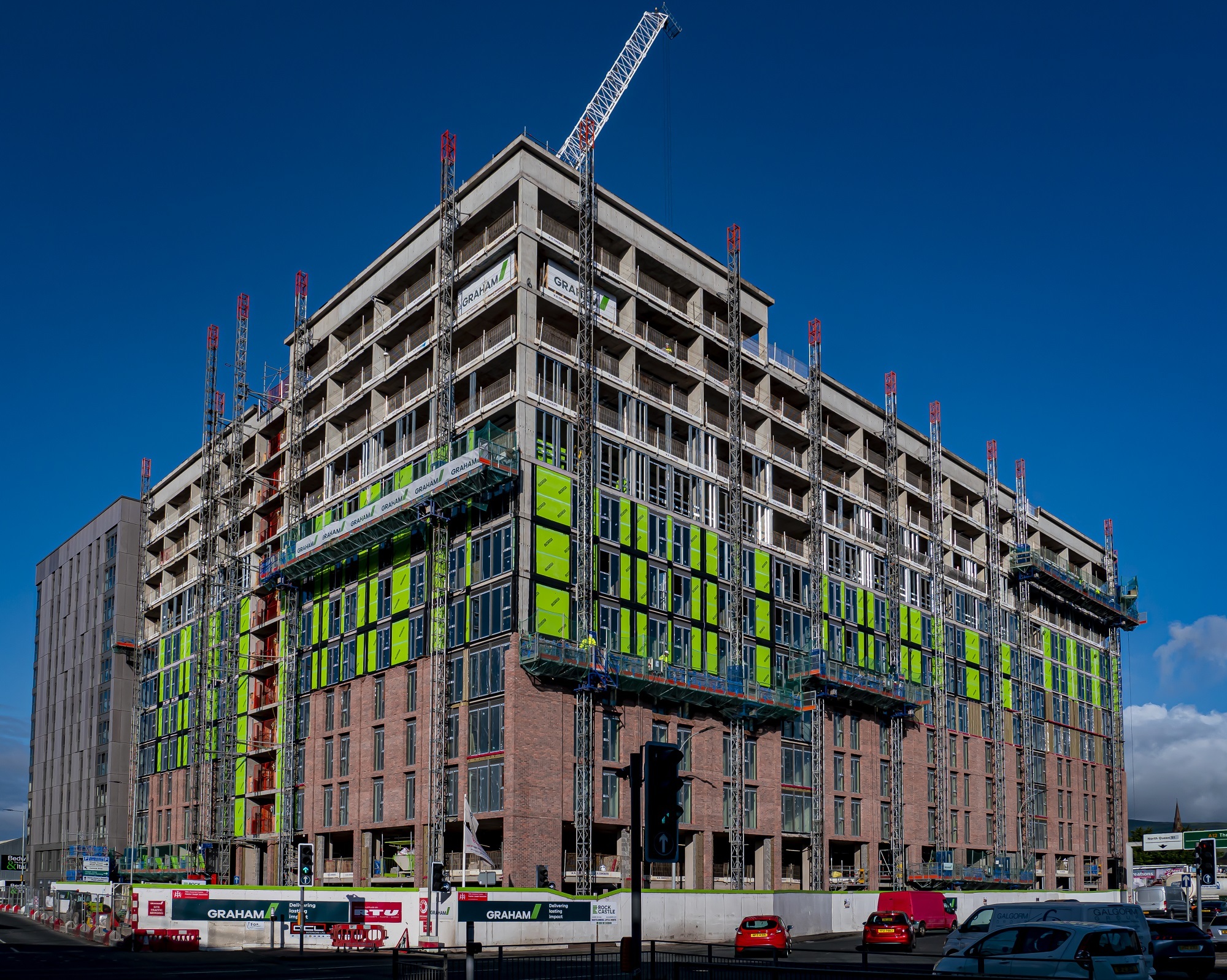 Greystar and Lacuna Developments were joined by senior team members from architect, Fletcher Joseph Associates, chartered surveyors, Johnson Associates, civil engineering design consultancy, Etive Consulting and GRAHAM.
Student accommodation operator, Student Roost – which will manage the development on completion and is part of the Greystar group – and representatives from Ulster University also joined the topping out ceremony. The group ascended to the 12th floor to enjoy views across the city and signed a commemorative plaque, before taking a tour of the complex.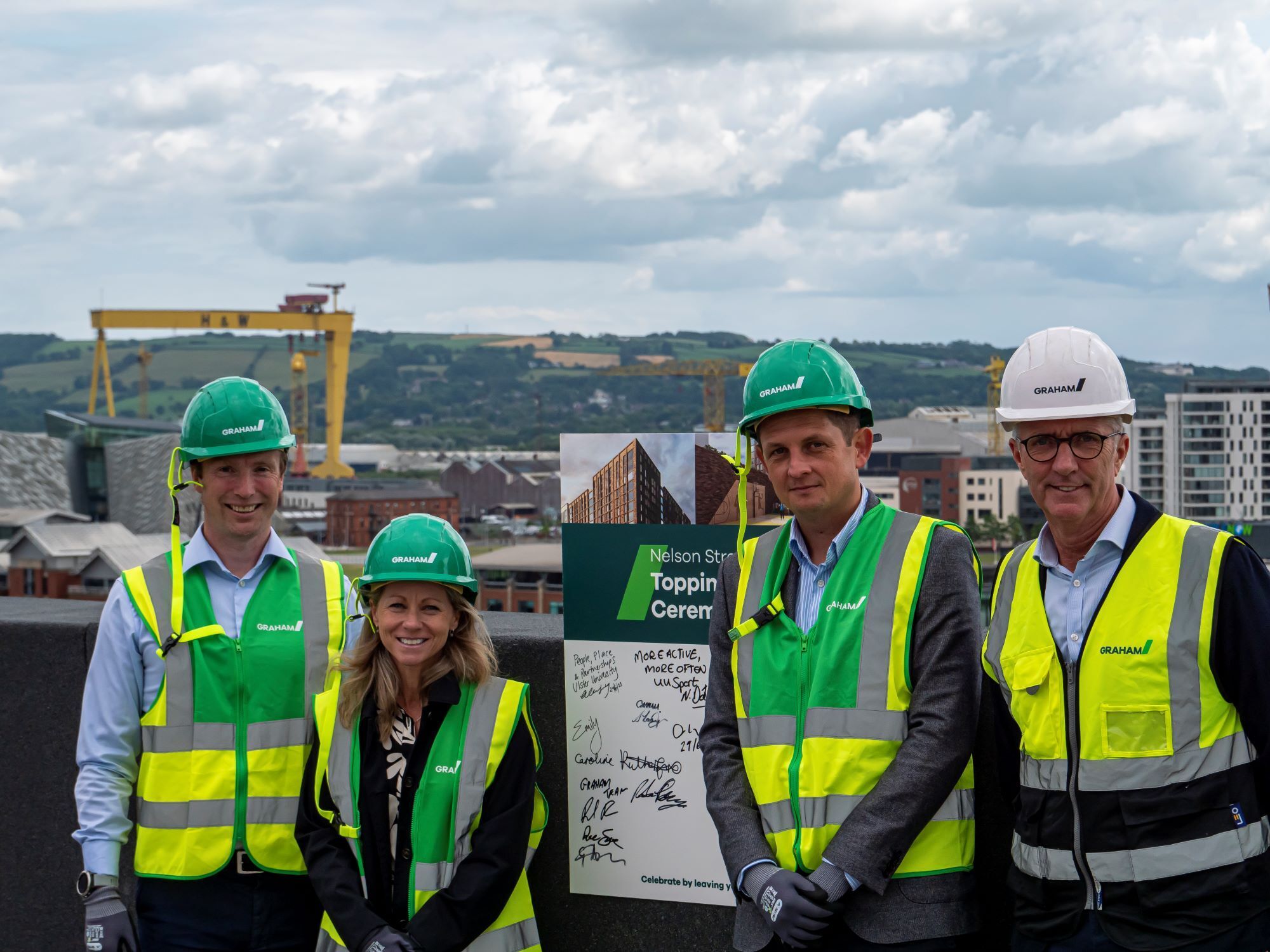 As the demand for student housing in Belfast continues, the much-anticipated Nelson Street development will help to ease pressure for Ulster University students looking for accommodation.
Construction works are on schedule, with the concrete framework and steel structure now complete. Set across a series of accommodation blocks positioned around a south-facing courtyard, an attractive façade on Nelson Street will be home to the café and gym, enhancing the existing landscape.
The window fit out, brickworks, courtyard works, and roof are now also underway, with more than 50 per cent of construction finished. GRAHAM is on schedule to complete the complex in summer 2024, including the full fit out of the development.
Neil Howells, Senior Director, Development at Greystar said:
"Nelson Street is looking incredible already, and reaching 12-storeys is a milestone we're all proud of. We're already excited to start welcoming our new residents in summer 2024.
"This is Student Roost's fifth property in Belfast. We already have a strong presence in the city and Nelson Street builds on these solid foundations, providing an excellent living experience where the student community can thrive.

"We're grateful to our development and construction partners, GRAHAM and Lacuna Developments, for ensuring that Nelson Street remains on track to open ahead of the 2024/25 academic year."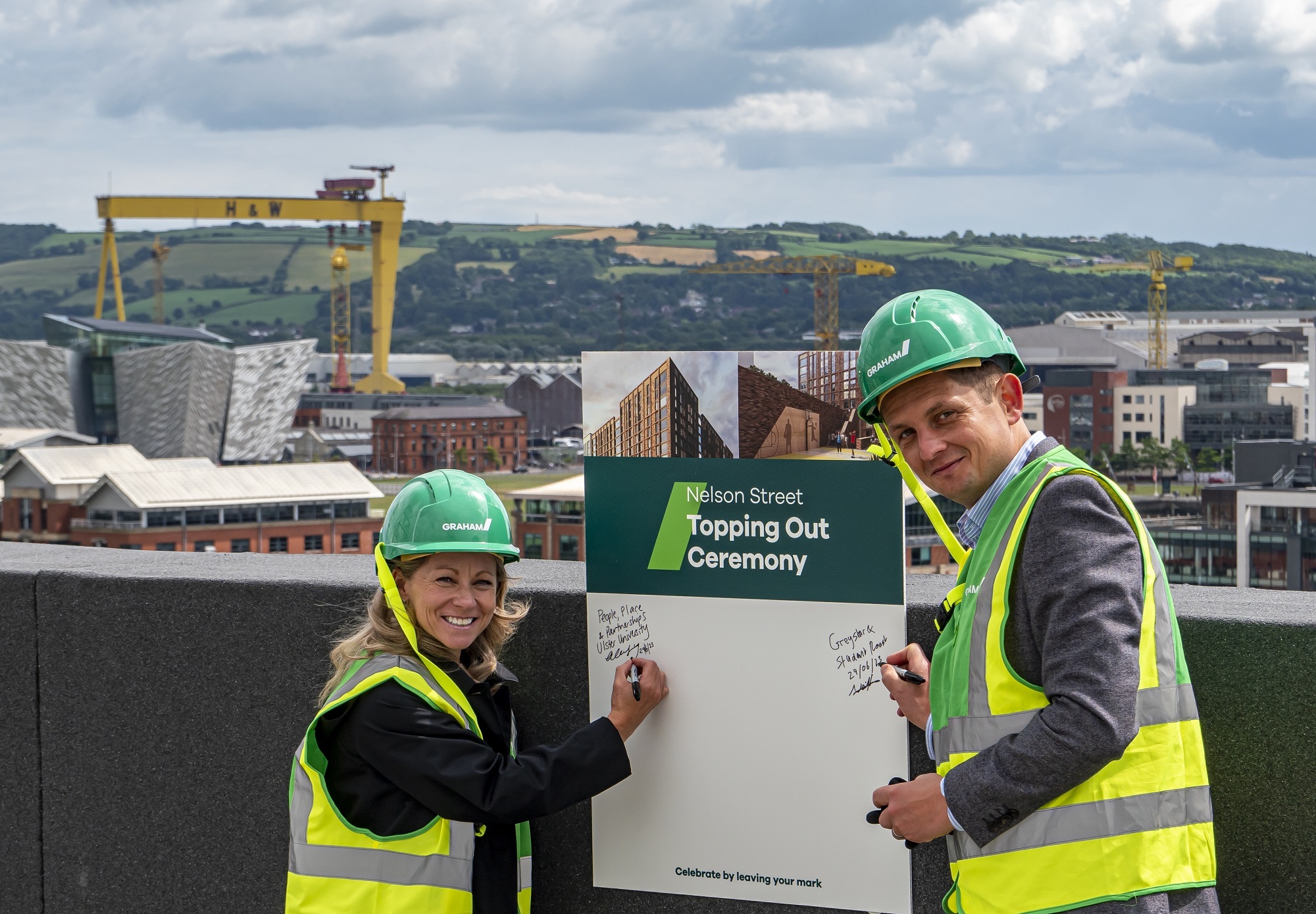 Anthony Best, Managing Director of Lacuna Developments, said:
"We are delighted to once again be working with GRAHAM in delivering another high quality PBSA scheme in Belfast. This takes Lacuna's involvement in student rooms in Belfast to over 2,700 since 2015.
"It is fantastic to see the positive ripple effect all the students are having on the city centre post the pandemic. We take a lot of pride in the high standard of accommodation we are delivering for Belfast with this scheme in particular having a large amount of recreational facilities and private amenity space which benefits the residents and wider Ulster University community both from a physical and mental health perspective."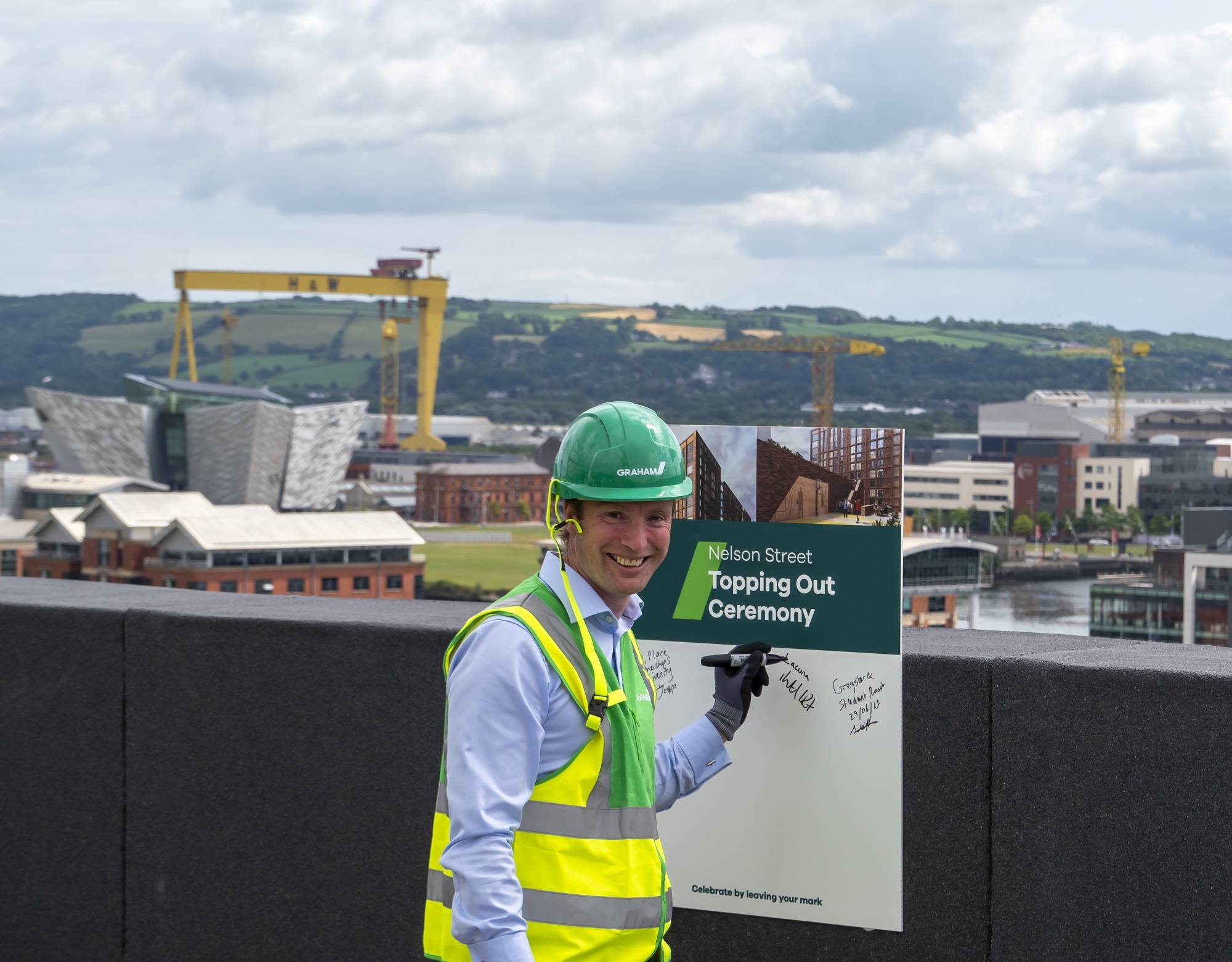 Gary Holmes, Regional Managing Director for GRAHAM's Building North region, added:
"The need for student housing continues to top the agenda for all key cities across the UK, and Nelson Street will play a significant role in bridging the gap between supply and demand in Belfast. Working closely and strategically with project partners, it is excellent to celebrate Nelson Street as we top out at 12 storeys.
"Modern student accommodation has evolved significantly, with social and wellness aspects prioritised by forward-thinking developers. Nelson Street will become a high-quality complex that offers a clever design, contemporary fit out and an ideal location for Ulster University students.
"GRAHAM continues to grow its portfolio of PBSA developments across the UK and we look forward to continuing our positive relationship with the project team as the development progresses."