Civil engineering specialist firm GRAHAM's Congleton Link Road project has received two prestigious highways industry awards.
The £90m link road project team received the 'large project of the year' accolade at both the Institute of Highways Engineers' (Mercia Branch) and the Chartered Institution of Highways and Transportation 2022 awards ceremonies.
GRAHAM's project team, working in collaboration with Cheshire East Council and contractor Ringway Jacobs' staff, delivered the 5.5km Wolstenholme Elmy Way – on budget – against a backdrop of severe challenges of exceptional wet weather and disruption due to the Covid pandemic.
The latest awards follow a Civil Engineering Contractors' North West award last October, for 'social value', which recognised exceptional partnership work delivering local community initiatives.
Alastair Lewis, Contracts Director for GRAHAM, said:
"These latest awards are fantastic and well-deserved recognition for the whole team for their hard work and dedication to delivering a first-class project.
"Despite the challenge created by the Covid pandemic, we were able to deliver a complex scheme within budget – and as close to the original schedule as possible –while also helping support many local community projects in the local area."
Councillor Craig Browne, chair of Cheshire East Council's highways and transport committee, said:
"These awards are entirely well-deserved accolades for the whole team for their commitment, passion and dedication to delivering the council's biggest infrastructure scheme to date.
"This project not only delivers improved connectivity – between Macclesfield, Congleton, the surrounding area and the M6 – but has also helped reduce congestion and benefited air quality in Congleton town centre, whilst releasing 20 hectares of new employment land with the potential to create 3,000 jobs by 2035.
"This scheme is a cornerstone of Cheshire East Council's Local Plan vision for creating sustainable, jobs-led growth and vibrant communities.
"The whole team should be proud of their commitment to delivering a high-quality scheme in challenging circumstances while ensuring that engaging with local people, keeping them informed and improving communities was always at the heart of the project."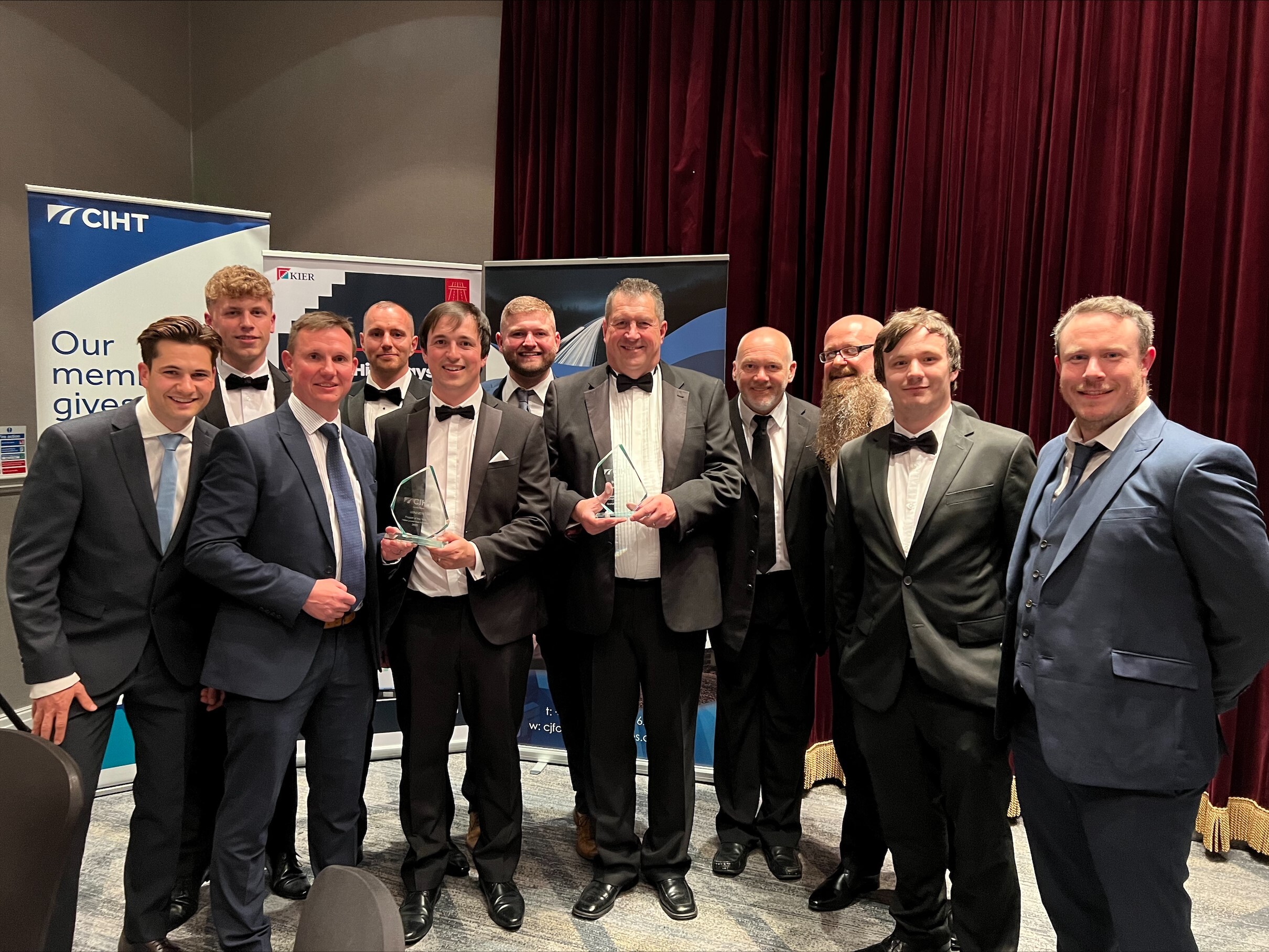 Works on Congleton link road included: the creation of a new 5.5km single carriageway with eight new roundabout junctions; excavation and relocation of more than 850,000 tonnes of earthworks; the laying of more than 100,000m2 of road and footpath asphalt; erection of more than 25,000m of fencing; installation of more than 25,000m of new drains; and extensive landscaping – including the planned planting of 15,000 trees.
For more information on the link road visit: cheshireeast.gov.uk/congletonlinkroad or GRAHAM's end of project report.