We are helping to deliver a specialist design and construction course to students at NexGen Academy as part of a new partnership with the alternative education provider and social enterprise Class of Your Own.
The leading construction firm has agreed a two-year partnership that will see it work with students on the Design, Engineer, Construct Learning Programme.
Throughout the course, we will provide a series of workshops covering the roles of architects, building services engineers, landscape designers, site engineers and facilities managers.
Students will also learn about the role of building information modelling technology in construction and will benefit from an on-site to experiences of live projects across the North West.
At the end of the course students will present how they would design and build an eco-friendly classroom.
Michael Smyth, HR Director, said:
"This is a fantastic initiative that we're incredibly proud to be a part of. Helping young people understand the opportunities available to them in the construction and property sector – and giving them the skills they need to get started – is really important to us.

"It's imperative that the industry maintains a keen focus on education – especially as we see technology evolve and with it the skills required to deliver best-in-class infrastructure. Encouraging more young people to enter our industry is crucial for the UK construction sector as a whole and it's a key part of our role to help develop the next generation of construction professionals."
DEC Learning Programme
The DEC Learning Programme was created by social enterprise Class of Your Own for secondary school students interested in pursuing a career in the property and construction sector.
It is an accredited two-year programme completed on a project basis with the resultant qualification equivalent to a GCSE.
Alice Watson, chief executive of Class of Your Own, said:
"This is a really exciting collaboration. GRAHAM's award-winning, specialist support will prove invaluable to the students and teachers of NexGen Academy. Class of Your Own is launching some exciting new projects this year, including one that will be of particular interest to DEC students who might wish to pursue an alternative career pathway in sport. Watch this space - with GRAHAM's experts in the team, NexGen is heading for the Construction Premier league."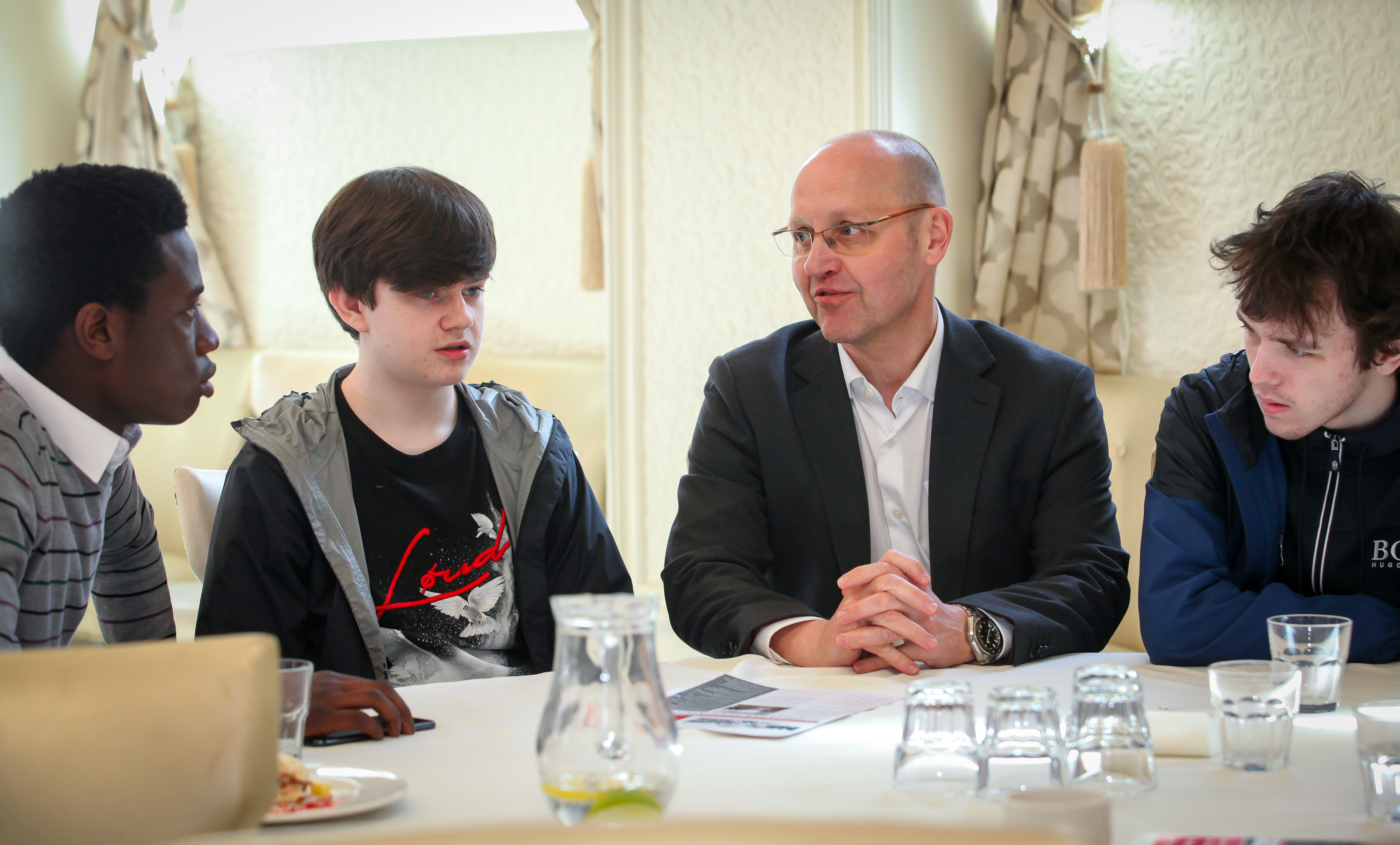 The DEC Learning Programme forms part of a drive to encourage more school leavers to consider careers in the construction and property sector. It aims to provide them with the skills they need to progress and play a key role in the future of the built environment.
The Programme will be delivered in conjunction with tutors at NexGen Academy, which works with students who have fallen out of mainstream education in the Liverpool area.
Kevin Lynch, Director at NexGen Academy, said:
"As an alternative education provider for Liverpool City Council, this is another opportunity for NexGen Academy to help young people achieve and succeed in life. The Design, Engineer and Construct Learning Programme helps raise young people's aspirations. We are proud to name GRAHAM and Class of Your Own as our partners, helping us to support young people who may have struggled in a mainstream setting.

"This opportunity provides students with practical experience, enabling them to start their career with unique and valuable skills that will greatly enhance their employability."