A flagship University of York student accommodation campus has reached completion, creating 1,480 beds across 18 accommodation blocks for the increasing student population.
Delivered by GRAHAM and forming part of the Heslington East Campus, the new neighbourhood is located between the North and South lakes and has formed the desired gateway to the west campus.
The £130 million project included the design, build, financing and ongoing operation of three and four storey blocks, and two state of the art social hubs (David Kato College and Anne Lister College), all complete with exceptional and extensive public realm and landscaping works. GRAHAM and Equitix were joint investors and formed a very successful partnership.
With a combined space of over 400,000 sq. ft., the innovative student accommodation aligns with the University of York's development masterplan, which is centred around making excellent and inclusive places for everyone.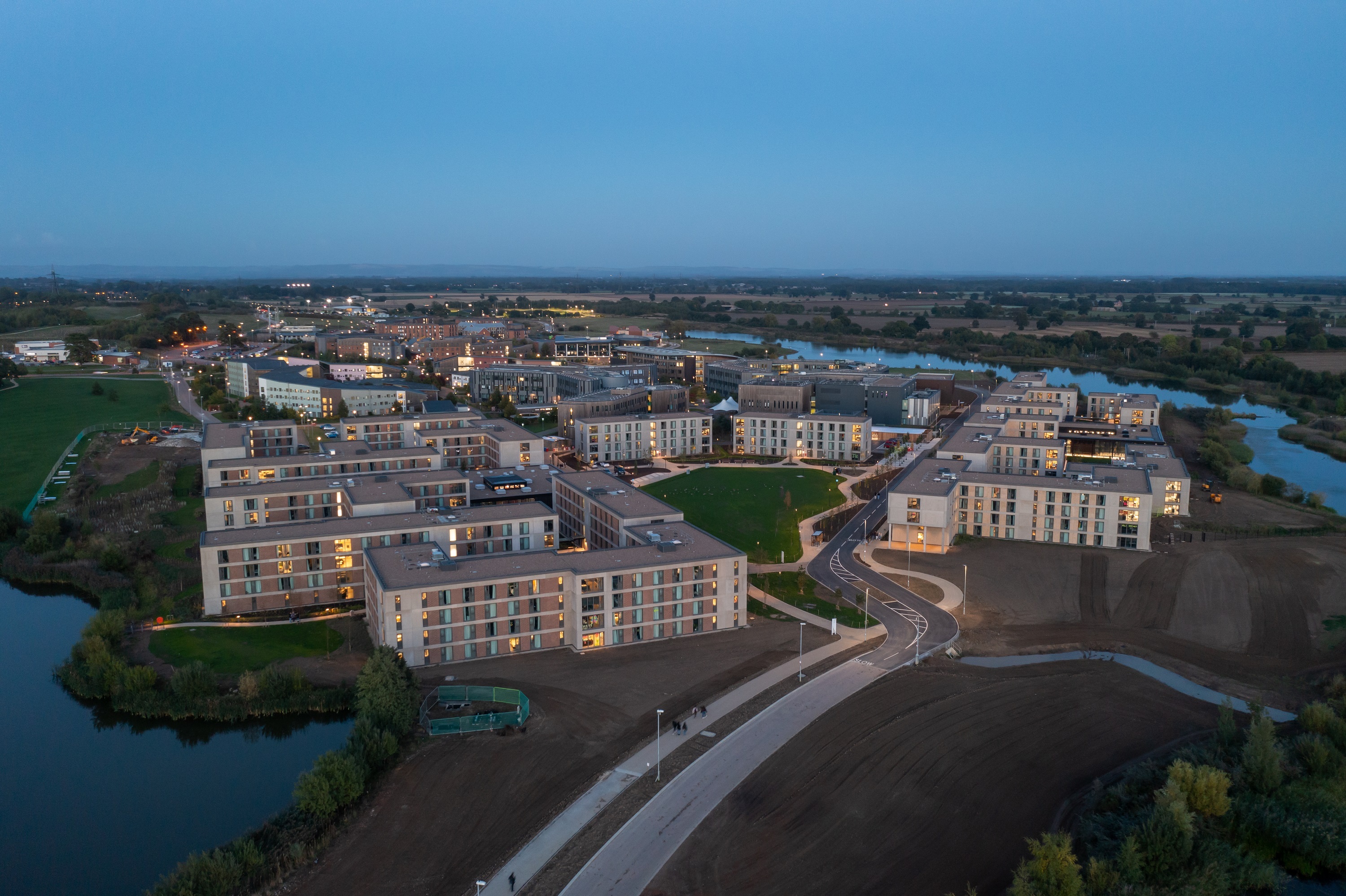 Works to complete the transformational development have taken less than three years to complete, with the striking buildings carefully designed to match the wider environment, in keeping with York's historic and impressive architecture.
Equitix Management Services Ltd (EMS) delivered the Management Services Agreement on behalf of Civitas Living LLP (the SHP), comprising construction contract management, financial management and management of FM mobilisation. EMS also administered a number of variations to the project (including the early delivery of three residential blocks).
Now the project is in the operational phase, EMS will provide FM performance management services for the duration of the concession.
The success of the project is a great example of collaboration between all stakeholders in forging excellent working relationships to ensure delivery on time and to a high standard, which will provide an enhanced student experience.
Gary Holmes, Regional Managing Director at GRAHAM Building North, said:
"There is an acute demand for purpose-built student accommodation across the UK and the successful delivery of the new space at University of York will offer exceptional quality living spaces for students."
"By embracing modern methods of construction (MMC), GRAHAM is proud to have delivered sustainable residences that had the designs meticulously developed utilising an extensive dialogue process involving all the key stakeholders, ensuring that the development addresses the needs of both students and the wider university community."
"Working with architects - Sheppard Robson - and the wider project team, GRAHAM delivered a prime example of considerate development which enriches the local region – and will leave a positive legacy. It also underlines City of York's prioritisation of creating sustainable places to learn, live and socialise."
Hugh Crossley, Chief Executive Officer for Equitix said:
"We are delighted to handover these two new colleges hosting 1,480 rooms to the University of York."
"Our investment at York extends beyond rooms and responding to capacity issues, it delivers accommodation that promotes a truly enhanced student experience. This project is designed fundamentally around student wellbeing. Equitix fully understands the influence the built environment has on the overall university experience and as such we have worked collaboratively with our partners to ensure we have developed a bespoke, high quality scheme that permits students to live, study and socialise in comfortable, safe and inspiring spaces."
"The collaboration and innovation demonstrated by all partners through the development and delivery of this project is remarkable. From the employment of offsite manufacture, to the integration to the University's district heating system the development is an outstanding addition to Equitix's portfolio of student accommodation projects. We are immensely proud that the David Kato and Anne Lister Colleges will integrate into the University's rich history of college identities for generations of York Students to come."
Vice-Chancellor of the University of York, Charlie Jeffery, said:
"Increasing our provision of high quality on-campus accommodation is a key priority for us and the opening of 1,480 new bedrooms this year without any delays to the project is fantastic news. These two new colleges offer us much needed extra space and help us keep pace with the growing demand for on-campus accommodation."
Harvey Dowdy, Director of Technology, Estates and Facilities at the University of York added:
"Our new colleges are a fantastic asset to the university. To deliver a project of this size through a global pandemic is a tremendous achievement for everyone involved."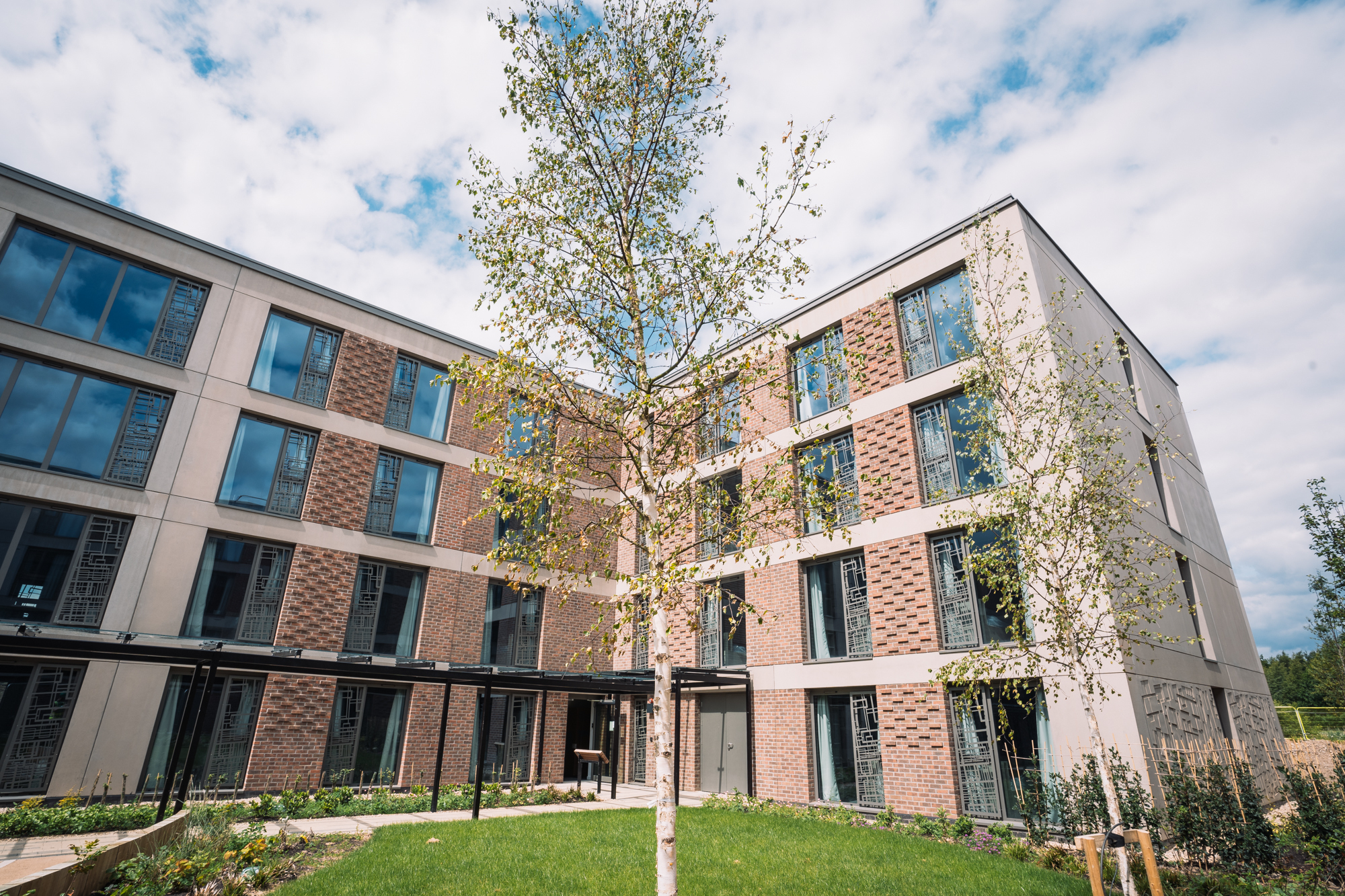 A sustainable approach to construction has been a key driver of the build, with GRAHAM deploying an innovative use of Modern Methods of Construction (MMC) and adopting an off-site modular solution throughout the construction programme. Using MMC brings significant benefits, including enhanced quality, accelerated construction programmes, and reductions in energy use and waste.

This meant that the key structures could be constructed in a controlled environment, where energy was used more efficiently than traditional on-site building through the reduced use of mains energy and fuel-hungry generators. The MMC programme enabled the first accommodation block to impressively top out after only 26 days.
Throughout the build, project partners consistently worked and communicated with the local community as the development progressed. During the project GRAHAM created 11 apprenticeship opportunities and 13 work-experience placements on-site.
Aligning with its commitment to delivering lasting impact, GRAHAM also lead 14 construction curriculum support activities with local primary and secondary schools, helping to inspire the next generation to consider a future career in the construction industry.
Aerial photography: David Millington Photography Ltd
Building photography: Nick Gray