A new crèche at South Eastern Regional College (SERC) is helping to break down barriers to participation in education and training at its Newcastle (Co. Down) campus.
Little SERC, which provides a "safe, secure and stimulating environment" for up to 26 children, was delivered by GRAHAM Facilities Management in anticipation of the September 2020 academic year.
The 12-week programme involved design, construction, M&E installations, building fabric modifications, full fit-out and decoration. Looking ahead, GRAHAM will also be responsible for the lifecycle and maintenance of the crèche for the next 15 years.
Since 2009, GRAHAM has been engaged by East Down Education Partnership Ltd to provide total integrated facilities management services on a PPP contract with SERC. The 25-year contract covers three campuses (Downpatrick, Newcastle and Ballynahinch).
The crèche facilities now include separate dining and sleeping areas, a state-of-the-art kitchen, a nappy changing station and a bathroom comprised of three child sized toilets and sinks. It also features a wet area, spacious creche room, buggy storage and a large outdoor play zone.
The College praised our team for going "over and above the call of duty" in realising the vision of SERC's experts in childcare and early years education, and the students who informed the design.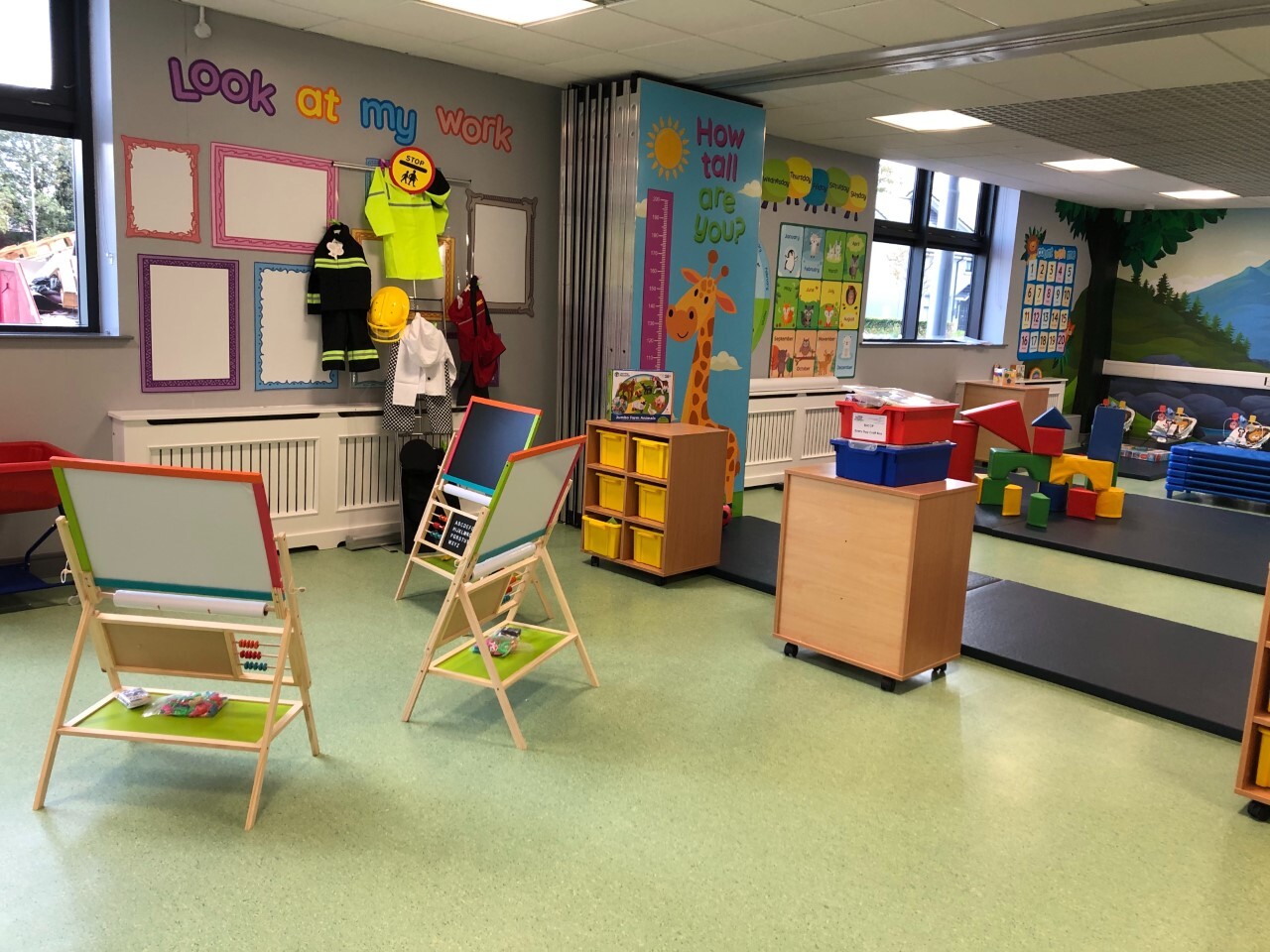 Ryan Connor, GRAHAM Facilities Manager, is proud of the meaningful contribution that GRAHAM made to this "transformative" project. He said:
"The Little SERC crèche is a fantastic, transformative facility for the SERC Newcastle campus and it will make a lasting impact on so many levels. The children who attend enjoy a vibrant, stimulating environment that is vitally important for their development, interaction and learning. And their parents and guardians studying on site now have access to affordable, sessional childcare, which is so important in breaking down barriers to participation in education and training."
Thanking GRAHAM, Heather McKee, SERC Director of Strategic Planning, Quality and Support, said:
"We are delighted with the new crèche and the children love coming to SERC whilst their parents are here studying. The numbers attending so far have been consistently high, which demonstrates the demand. Long-term, the economic and social impacts of Little SERC will be significant. I would like to thank the GRAHAM team for its professionalism throughout the project. They went over and above the call of duty. It was a true multi-disciplinary effort and it is an exemplar of collaboration."
For more details on Little SERC, please visit: https://www.serc.ac.uk/Creche