GRAHAM is delighted with project progression as the M2 Junction 5 development achieves a significant milestone in its ongoing improvement plan. The recent install of beams for the Stockbury north flyover bridge stands as a pivotal advancement in this project.
Spanning over two days in late October, the project team executed the seamless installation of 18 precast reinforced concrete beams, integral to the construction of the Stockbury flyover. The precision placement of two 56-tonne edge beams and sixteen 20 tonne central beams was orchestrated using a 450-tonne mobile crane positioned between the A249 carriageways. This was achieved without needing additional traffic management, ensuring minimal disruption to motorists passing through the area.
This significant milestone is testament to the dedication and expertise of the project team, adhering to timelines and achieving operational excellence. With both lifts completed as planned, the focus now shifts to redirecting traffic onto the proposed roundabout, positioned beneath the two newly bridge structures.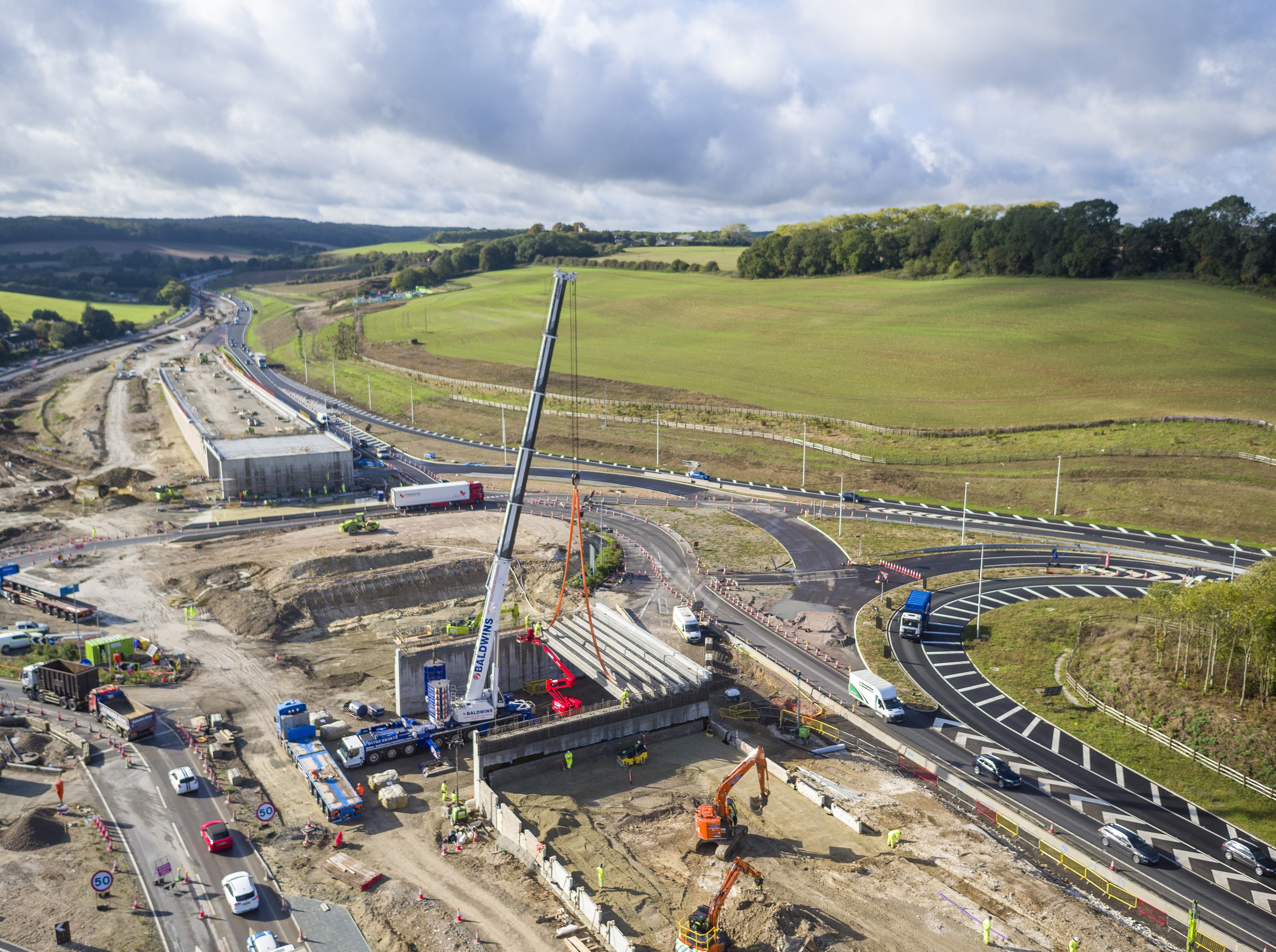 The installation of the beams signifies a significant step forward in the development of a more streamlined and modern transportation network. Showcasing the technical proficiency of team GRAHAM, but also their ability to execute complex tasks seamlessly within the project's timeline.
The M2 Junction 5 development remains on track to deliver enhanced infrastructure and improved travel experiences for commuters in the region. For further updates keep an eye on our website and social media channels, as the project continues to unfold.