The new £53m Poynton Relief Road is to be named after the local legendary aircraft engineer who designed the Lancaster bomber – of 'Dam Busters' fame.
The 3km route, which is under construction, will be named Roy Chadwick Way in honour of the pioneering Woodford-based Avro design engineer.
Chadwick is most famous for designing the Avro Lancaster, the most heavily used bomber for night raids during the Second World War.
A modified version of the Lancaster was used in a daring May 1943 raid using 'bouncing bombs' to destroy key Ruhr dams and flood huge areas of the German war economy. The raid was immortalised in the epic 1955 film The Dam Busters, starring Richard Todd.
Roy Chadwick Way, when opened, will relieve Poynton and neighbouring areas of high traffic volumes and congestion as well as improve air quality for residents and open up employment land. It is being developed by Cheshire East Council, working in partnership with Stockport Council and delivered by civil engineering contractors GRAHAM.
Councillor Craig Browne, deputy leader of Cheshire East Council and chair of the authority's highways and transport committee, said: "Roy Chadwick is rightly remembered as a true visionary whose aeronautical creations spanned the eras of flight from early biplanes to jet aircraft.
"In the 75th anniversary year of his death, it is only fitting that this road should be named in his memory – a road so near to the site of his nationally-important creative work and to where, tragically, he died."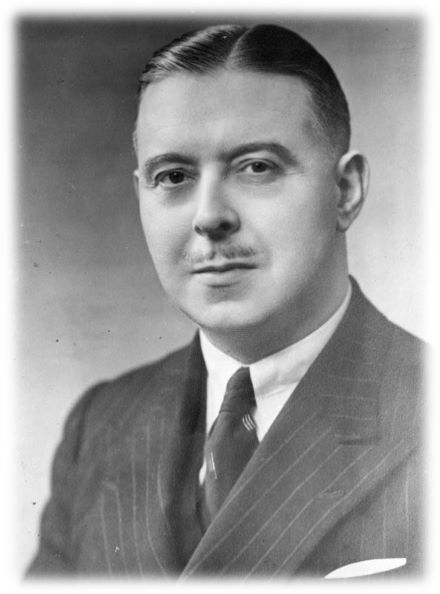 Chadwick died on 23 August 1947, along with three other crew members, in a crash during take-off from Woodford aerodrome in a prototype Avro Tudor 2 G-AGSU. The accident was due to an error in overnight servicing of the steering controls.
Cllr Browne added: "The relief road scheme continues to progress, despite some technical challenges around existing utilities, and shows the council's real commitment to delivering major infrastructure improvements for Cheshire East and will improve links to Macclesfield, the surrounding area, south Manchester and the airport."
The road will include two overbridge crossings for use by walkers, cyclists and farm vehicles and a 3.5m-wide combined cycle and footway, which will run beside the length of the route in the western verge.
Due to some issues with underground utilities, the relief road is now expected to open in early spring 2023. The council thanks residents and road users for their continued understanding.
Nick Hodder, Project Manager at GRAHAM, said "Although this project has encountered some initial challenges, everyone involved has worked tirelessly to make up vital ground with the project over the last few months. With excellent progress being made on all bridge structures – with Chester Road bridge, the completion of the civils Adlington crossroads ready for utility works in October and November, and great progress on A523 tie-in to London Road at the south end of the scheme – we can really see the project starting to take shape.
"On a personal note, I am particularly proud of our team, who understand what a difference the relief road will bring to Poynton and the surrounding community. They have all consistently gone above and beyond to make this progress happen."
Cheshire East Council contributed £21m towards the cost of the road scheme with Cheshire and Warrington Local Enterprise Partnership providing £5.6m from the government's Growth Deal and the Department for Transport providing £16.4m. A total of £7.7m is planned to come from developer contributions.
Find out more information about the Poynton Relief Road and read the latest updates here.