The UK's largest listed provider of private rental homes, Grainger plc, has announced its first build-to-rent development in Nottingham, "The Barnum", is ready to welcome residents.
Located in a significant regeneration site close to Nottingham Train Station, the new residential development named after the Barnum railway fleet, a unique set of train carriages which once connected Nottingham to London during Victorian Britain, will provide 348 modern fully furnished rental homes, with a mix of studios, one, two and three bedroom apartments.
The Barnum project brings vibrancy into a key area of the city, unlocking a major regeneration opportunity.
The Barnum has been developed in partnership with Blocwork – a joint venture between Network Rail and property developer Bloc Group. Blocwork collaborated closely with Grainger to see the project from ideation through to completion with GRAHAM as main contractor.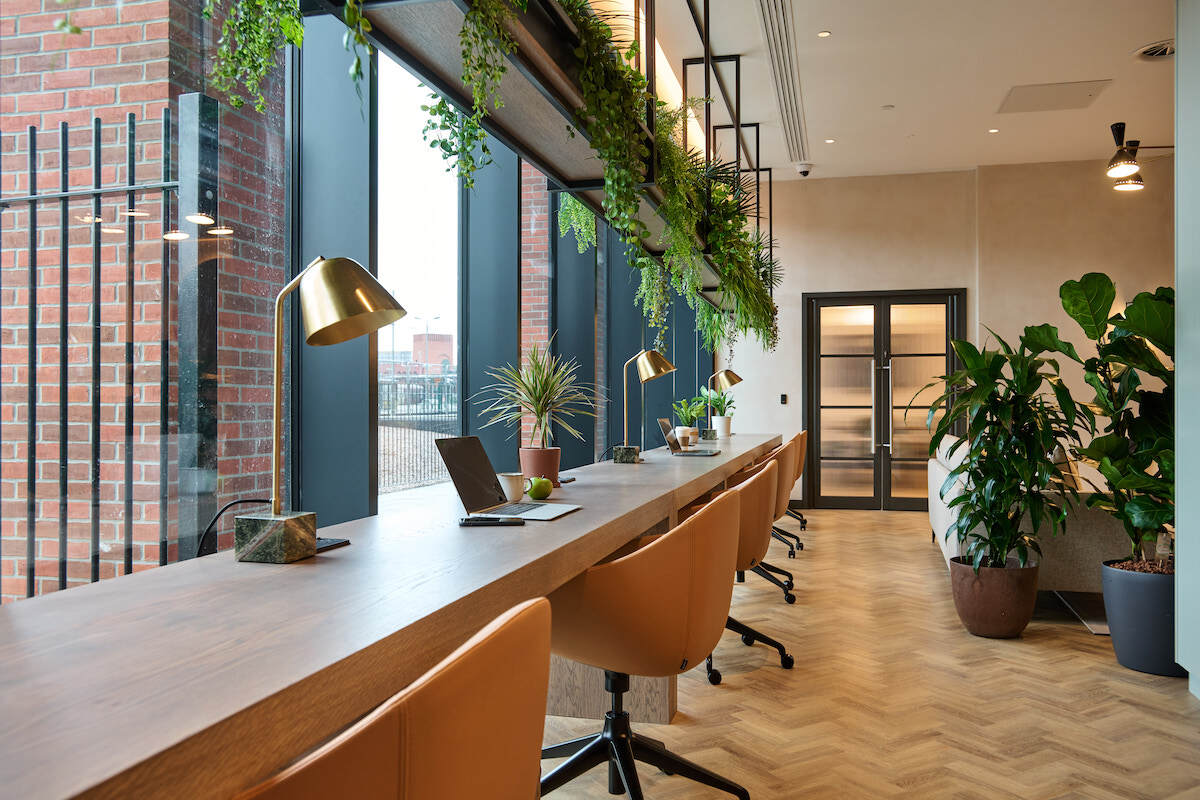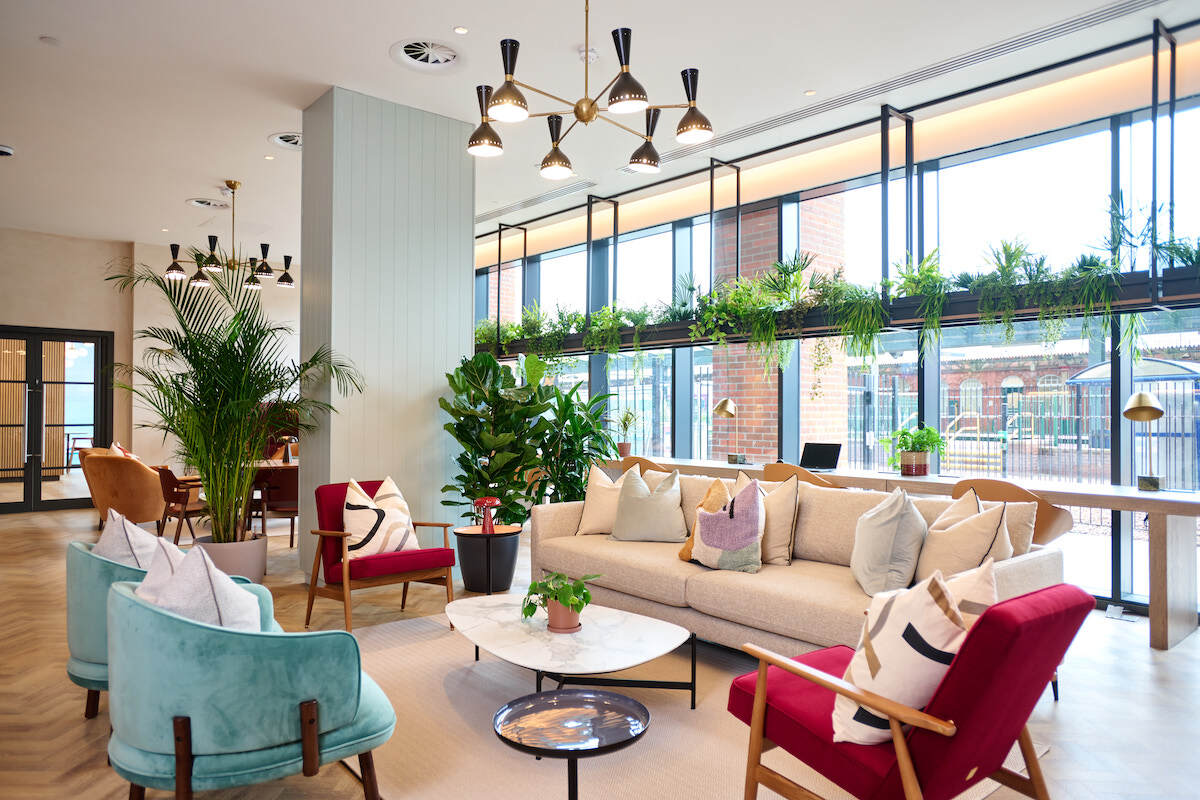 The Barnum's interiors take inspiration from the transport industry, with black, gold, and bronze metal tones, peppered with soft furnishings which feature a mix of patterns, in red, blue and green tones, providing a modern and stylish twist on train aesthetics.
Artwork throughout the development also celebrates the railway's history, depicting travelling circus, representative of the movement of circuses from the South of England to London in the 20th century.
Located on Queens Road, with direct access to Nottingham station through an adjacent platform entrance, the development provides residents with great access to the city's transport network.
The Barnum also features a range of social spaces including a resident's lounge and co-working space complete with booths, a TV lounge and social lounge fitted with a pool table, plus a private dining room and an outdoor roof terrace – all amenity spaces are designed to encourage residents to interact with neighbours and the onsite team within the building.
The development also houses an on-site gym, 47 car parking spaces and storage for up to 264 bicycles, plus a Resident Services Team who are on hand to help with resident queries, whilst building a community within the development, hosting regular events in the amenity spaces for residents to meet and socialise.
Helen Gordon, Chief Executive at Grainger said:
"The Barnum is a great new addition to our UK build-to-rent portfolio, as our first development in Nottingham. Based in the heart of the city, and directly adjacent to Nottingham train station, The Barnum is perfect for those who love city-centre living with the additional benefit of excellent transport links. With high quality homes and a variety of resident amenities and social spaces on offer within The Barnum, we look forward to creating a thriving new residential community in Nottingham. A place where residents can build friendships and are proud to call home."
Ronan Hughes, Regional Director at GRAHAM commented:
"GRAHAM is delighted to be the construction partner on this landmark regeneration project. The facilities provide high end, quality homes, incorporating the full range of lifestyle and amenity spaces that today's urban professional renters expect."