Congratulations to our QMC, Leengate Project team who recently held a successful and very positive interactive 'open day event' for NHS staff and service providers who will be migrating into the new facilities. The building will provide spaces for several care and service disciplines ranging from physiotherapy to hygiene services and boasts superb facilities including a gym.
Simon Gollins, Project Manager, and the team have regularly communicated with staff and NHS departments to ensure everyone had their say and input into the development. Going the 'extra mile' the team proposed the open day event which was welcomed by the NUH Trust.
The event provided an ideal opportunity to show end users around the facilities and to offer a warm and welcoming opportunity to engage openly. The team created a 'feedback form' enabling them to capture honest and relevant feedback regarding the development, communication, and the actual event.
To encourage feedback, the team entered all completed forms into a prize draw where a form was selected at random.
The lucky winner Florica Zah will get to select which holistic therapy session she would like to receive with her voucher for local private therapist/holistic treatment centre in Beeston, Nottingham.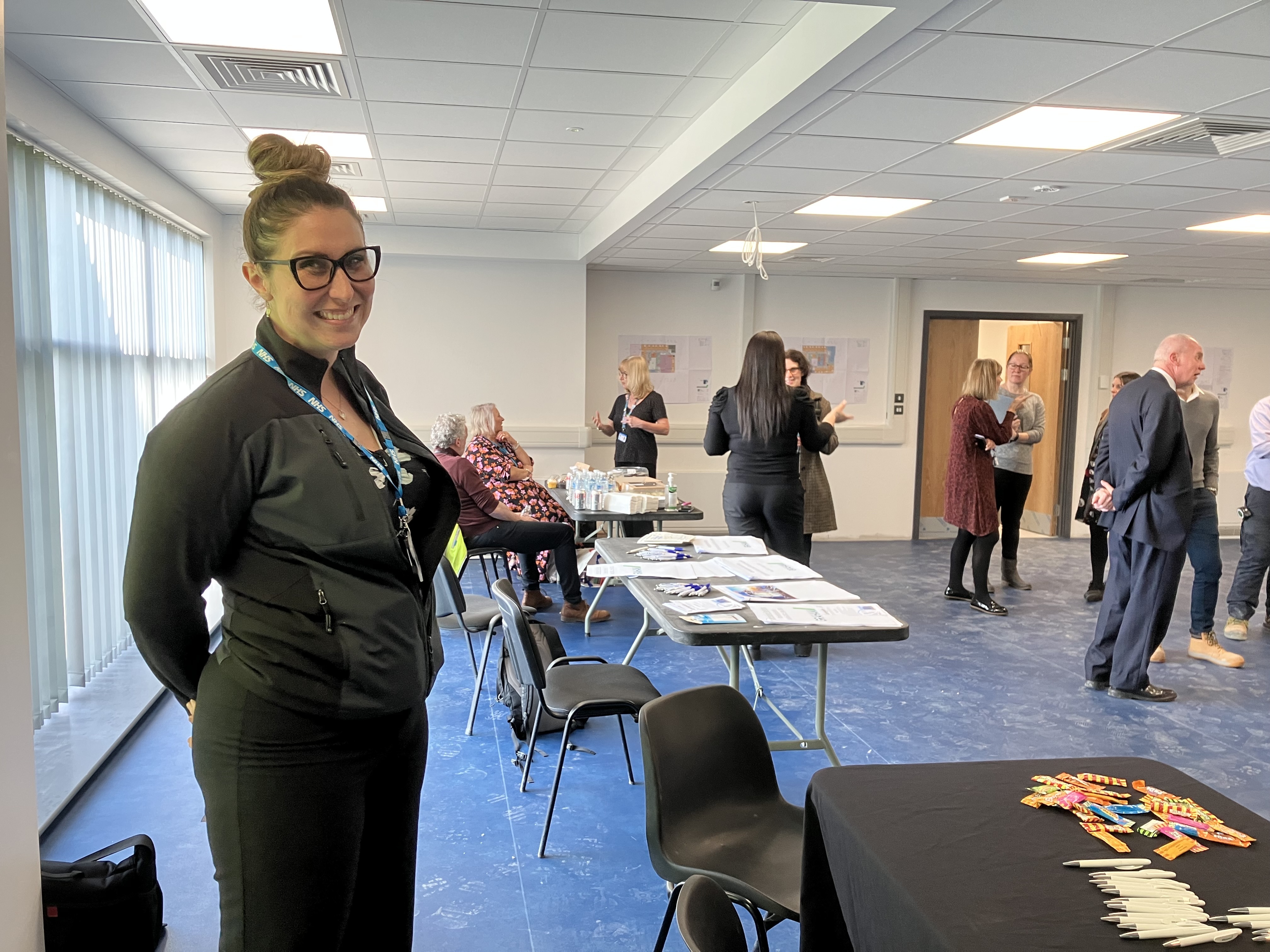 Here are some of the great feedback statements the team received.
Kim Armstrong, Fire Safety Manager, Nottingham University Hospitals NHS Trust.
"It is pleasing to say that I am immensely impressed with the standards that GRAHAM have adopted and put into the scheme, in particular, the fire door installations are a lesson to others."
Paul Sillandy, NHS
"Looks like a lovely facility and it will be a valuable addition to the NUH Estate"
Sue Brisco, NHS
"Fantastic environment, great work for GRAHAM!"
David Coupe, NHS

"Brilliant Job, top team and great communication throughout"
Becki Wright, Matron for Central Outpatients

"I have been involved from the start, the whole team have been amazing to work with and I have learnt so much throughout the process."
"A special mention and thanks to Project Manager, Simon Gollins for being amazing and very accommodating."
Gail Walder, Directorate General Manager – Therapy and Rehab services, Nottingham university Hospital

"Leengate represents a complete environmental transformation for our patients and staff, The partnership between our clinical & operational staff and the design & construction team has been positive throughout. We are very proud of the Leengate development!"