At GRAHAM, we are always looking at inventive ways that we can interact with local communities where we are working.
The team from Meadowbank Sports Centre were more than happy to help with this request from Roseburn Primary School Nursery in Edinburgh, for the donation of some items, that the children could use in their playground, we promptly collected items that normally would have been thrown into the skip and presented them to the nursery.
Ian Bingham, Senior Building Services Engineer played "Scavenger" for the day and collected waste lengths of pipe, empty cable drums and bits of piping.
These were then presented to the nursery to use in their playground, where the children were highly delighted and promptly set about creating adventures and imaginative play.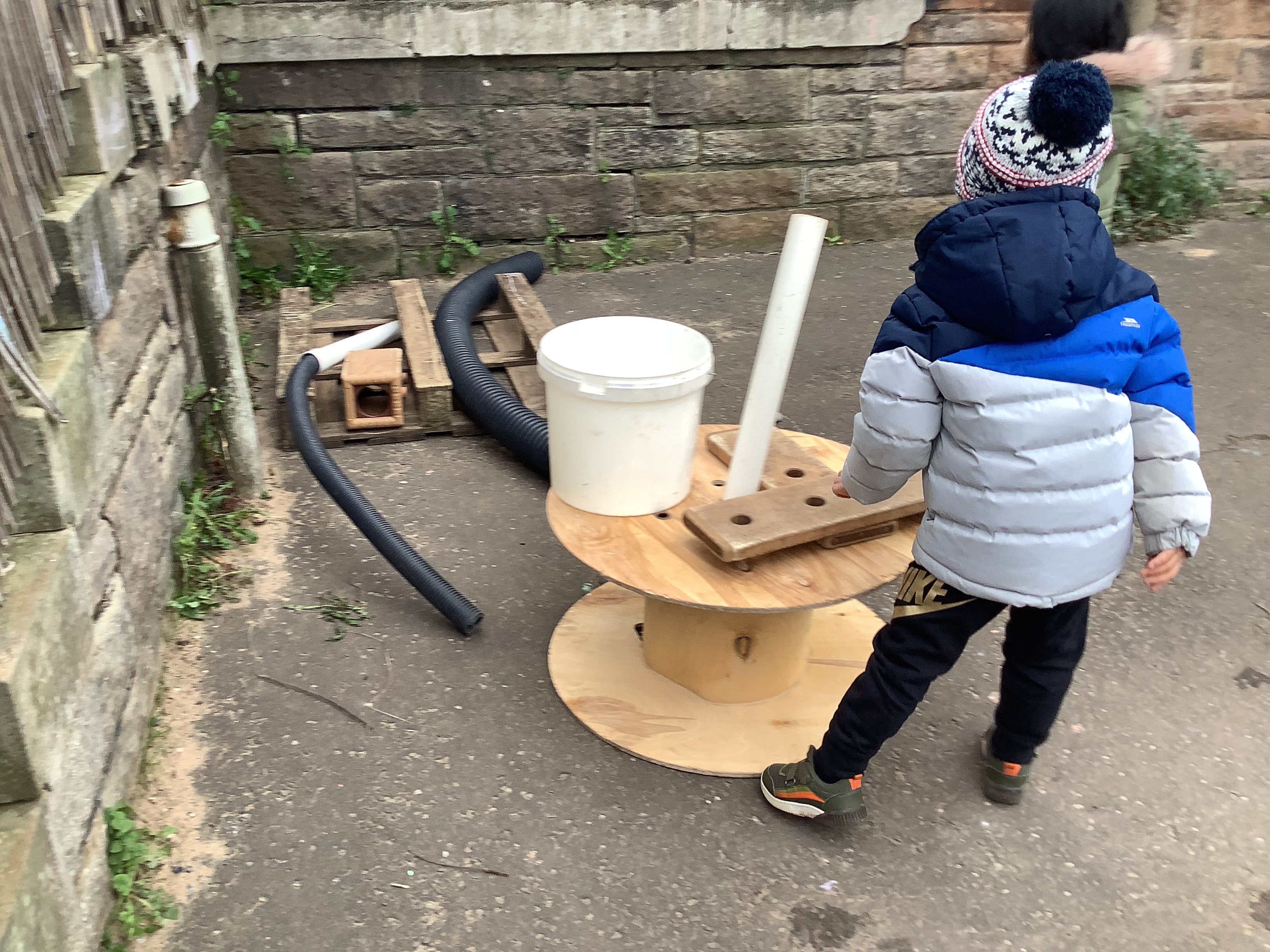 Heather Bingham, Roseburn Nursery commented;
"The children at Roseburn Nursery were so excited to receive some new parts for their loose parts play area. They immediately proceeded to roll the cable drum back and forth to each other, promoting fine and gross motor development, team work and spacial awareness. The cable drum was then used as a platform to build a rocket ship, then it was used to hold the piping for their firestation.
The children were role-playing and learning about the jobs people do in the community by using the pipes as hoses to put out fires. Then the pipes were turned into a 'telephone' with the children taking turns to talk to each other from each end. They then set up the pipes in a different way and were rolling balls and cars down through them, learning about forces! The loose parts play also encourages the children to assess their own risk and the learning opportunities and fun they create are endless!!! Thank you all again so much from all our little learners!"