GRAHAM was recognised for "achieving the highest standards" at the Construction Excellence Awards last night, scooping three major accolades at a glittering ceremony in the Culloden Estate.
Project of the Year
The Grand Central Hotel was crowned as the Overall Project of the Year, seeing off a host of strong competition from across all of the other categories. In the opinion of the Judges, our work in delivering the showstopping Belfast hotel exemplified "dedication to the pursuit of excellence in construction".
The Grand Central Hotel also secured the Commercial Construction Award.
Our Acute Mental Health Inpatient Centre (AMHIC) was named as the Health Infrastructure Award winner. The £33m purpose-built unit, the first of its kind in Belfast, was praised for its innovative design and "consideration for the needs of the end user".
Commenting on the Grand Central Hotel's double, Gary Holmes, GRAHAM Regional Managing Director (Building), said:
"We are delighted to have won the Overall Project of the Year and the Commercial Construction Award. These accolades are a fitting tribute to the dedication and expertise of the project team who went above and beyond to transform a former concrete framed office building into a stunning hotel that has truly raised the bar for hospitality in Belfast city centre."
Discussing the AMHIC's win, Peter Reavey, GRAHAM Construction Director, said:
"The Health Infrastructure Award category was extremely competitive, so it is a real honour for us to have been named as the winner. It was fitting that the AMHIC was singled out on World Mental Health Day, as it is the first purpose-built facility for acutely mentally ill adults within the Belfast area. Since welcoming patients in June, it continues to play a major part in supporting those most in need. I would just like to thank all of our team who deserve this recognition for their efforts."
Our Portrush Train Station project, which has provided a modern "gateway" for the seaside resort town, was shortlisted for the Transport and Utilities Infrastructure Award.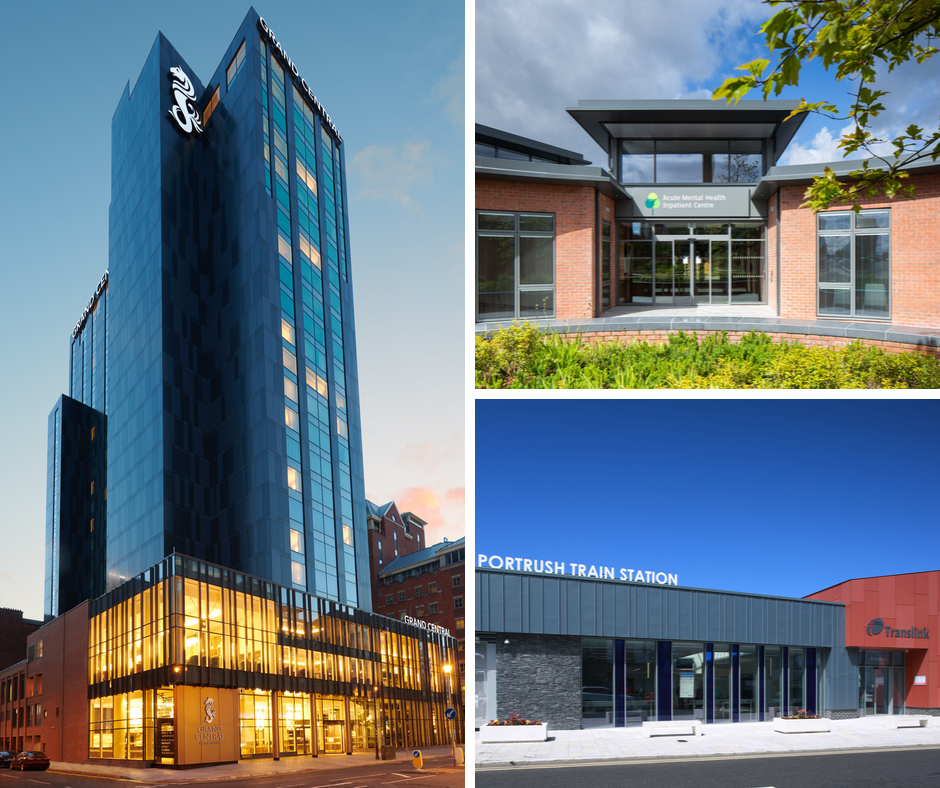 About the CEF Awards
The Construction Employers Federation (CEF) is the certified representative body for the construction industry in Northern Ireland.
The Construction Excellence Awards, which were launched in 1999, have become the premier event in the Northern Ireland construction calendar. They provide an opportunity to recognise the achievements of the local construction industry and to publicise the substantial contribution that our industry makes to the economy and society in Northern Ireland.