After a year of construction, the UK's newest and largest unaccompanied freight roll on/roll off (ro-ro) terminal, located at the edge of London, has opened for business.

The 500,00 unit freight-only facility will operate in exclusive partnership with P&O Ferries and will inject state-of-the-art capacity into the country's ports sector by utilising a truck driver-free operation at a time when infection control is uppermost in everyone's mind.
The bespoke terminal will import and export containers and trailers with vital supplies for the UK, including food, drink and medicines to and from continental Europe on P&O's busy Tilbury-Zeebrugge freight route.
The new ro-ro terminal is part of a £250 million investment by owner, Forth Ports. The terminal is trusted trader Authorised Economic Operator (AEO) accredited and embraces the latest booking and border technology, such as number plate recognition, which ensures that the terminal is Brexit-ready to continue the smooth passage of goods, regardless of the eventual EU-UK settlement.
GRAHAM completed the marine works in April and successful ship trials were carried out on 17 May.
Commenting on the opening, Charles Hammond, Group Chief Executive of Forth Ports said:
"This is an important time for the UK as we emerge from the lockdown. Our new freight terminal is the country's most modern ferry port offering a seamless and lower carbon route to the biggest consumer market in Europe, Greater London. Despite the current challenges we have delivered a resilient terminal with significant headroom to grow as we pursue our vision of being the nation's strategic freight gateway to-and-from Europe. We believe that this terminal opening is a symbol of hope for economic recovery."
Maritime Minister, Kelly Tolhurst said:
"Barely a year since getting the green light from my Department, the opening of the Tilbury2 unaccompanied ferry terminal really is a landmark moment for this major infrastructure project. It is a great testimony to all those who worked on the build that it has been finished and opened, despite the current challenges facing the maritime sector. The new terminal will provide more capacity and jobs at a vital time, when our world-leading ports will be at the forefront of the UK's economic recovery."

Paul Dale, Asset & Site Director at the Port of Tilbury said:
"The switch to a river berth provides significant growth opportunities. P&O can bring in larger vessels, deliver faster vessel turnaround times and – most importantly – get containers and trailers onto an inland barge or the motorway network in under an hour. While this enhanced offering will support further growth through the Zeebrugge route and the possibility to expand into other northern European locations, it also provides a critical low carbon delivery alternative through our new rail connection."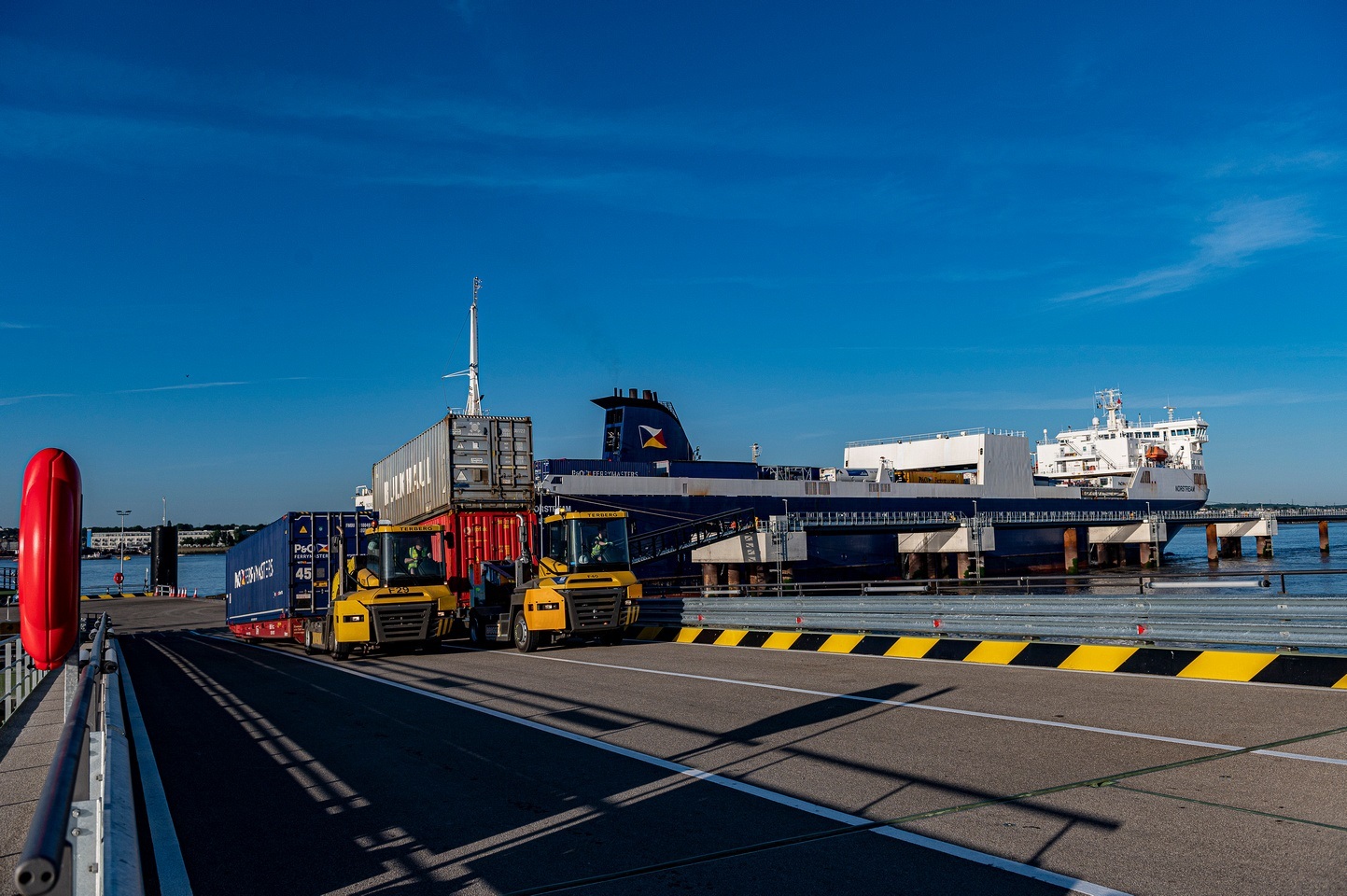 Janette Bell, Chief Executive of P&O Ferries said:
"After the successful ship trials just over a week ago at Tilbury2, P&O Ferries is delighted that the driver-free freight ferry terminal is operational. This terminal will significantly increase the speed of our services and improve access to the M25 for our customers who carry important consumer and industry goods, such as detergents and pharmaceuticals, building materials and fertiliser, wine and beer and cosmetics. We look forward to developing all of the opportunities this terminal has to offer for our customers."

Leo Martin, Managing Director of our civil engineering division said:
"The opening of the Tilbury2 ferry freight terminal is a major development in the Port of Tilbury's expansion and will support economic growth at a local, regional and national level. We are extremely proud to have played our part in the construction of such an important infrastructure project, which will undoubtedly unlock further potential for freight transportation between the UK and mainland Europe."


Robin Mortimer, Chief Executive of the Port of London Authority said:
"It's fantastic to see Tilbury2's ferry terminal completed and operational. Forth Ports' investment in its Thames operations is creating the sustainable, resilient operations on which the country depends. Tilbury2 is set to play a key role from day one and is a major growth opportunity for the future."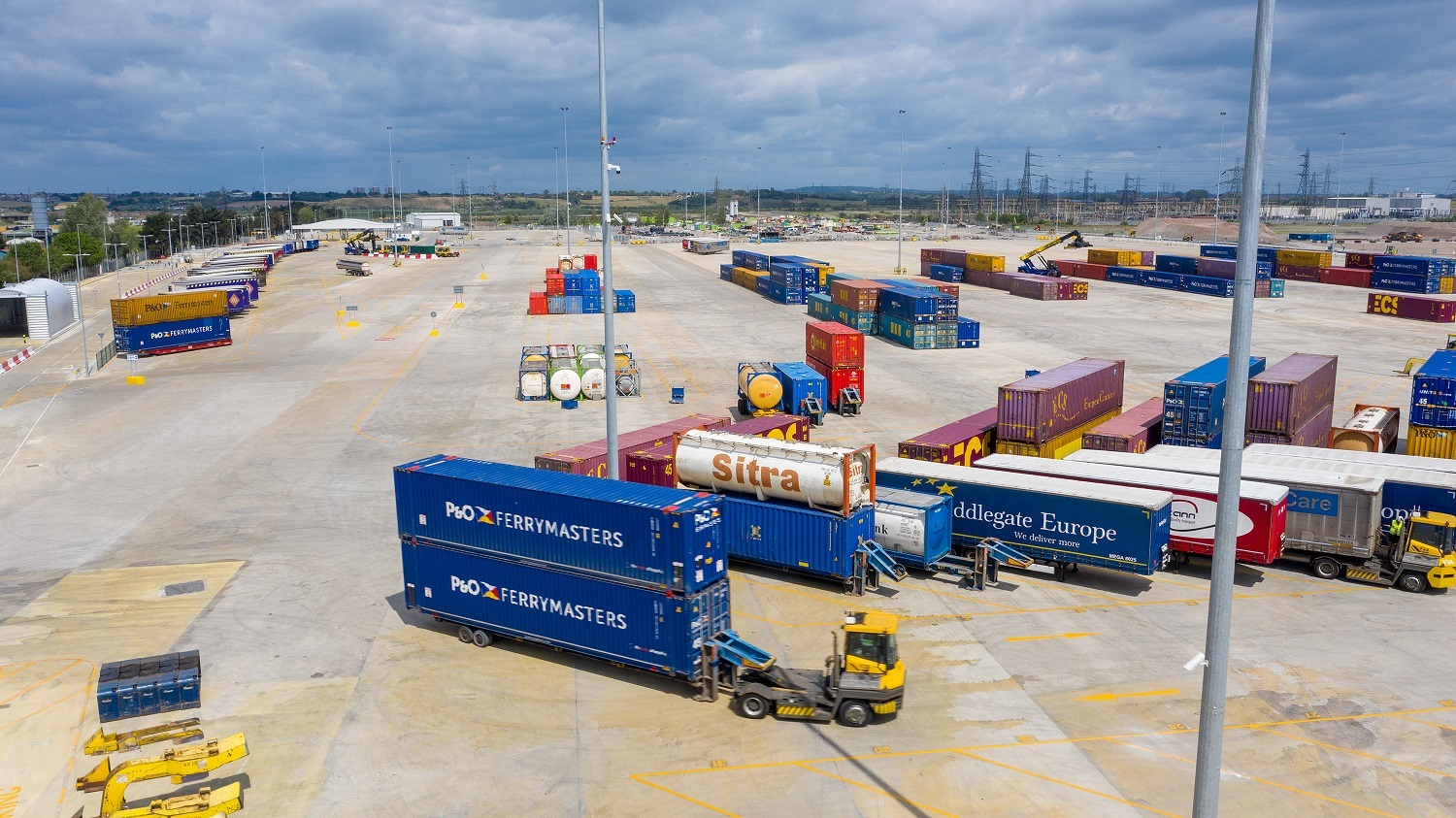 Tilbury2 is a new port at the former Tilbury Power Station on the north bank of the River Thames on the outskirts of London. When fully operational later this year, Tilbury2 will be the UK's largest unaccompanied freight ferry port, the country's biggest construction processing hub and will see the creation of a new significantly larger rail head which can accommodate the longest freight trains of 775 metres.