One of GRAHAM's most prestigious hospitality sector projects, the Grand Central Hotel in Belfast, has proven it is fit for a King – or a President! On Tuesday 11th April 2023 the hotel welcomed a very special guest – US President Joe Biden.
The Grand Central Hotel was delivered for long-standing client Hastings Hotels. With luxury evident throughout, the property incorporates 300 elegant bedrooms, three restaurants and meeting and conferencing facilities. One of the most talked about features though is the 'jewel in the crown' on the 23rd floor – The Observatory bar. Offering the best views in Belfast, the stunning hospitality space provides breath-taking panoramic views across the city.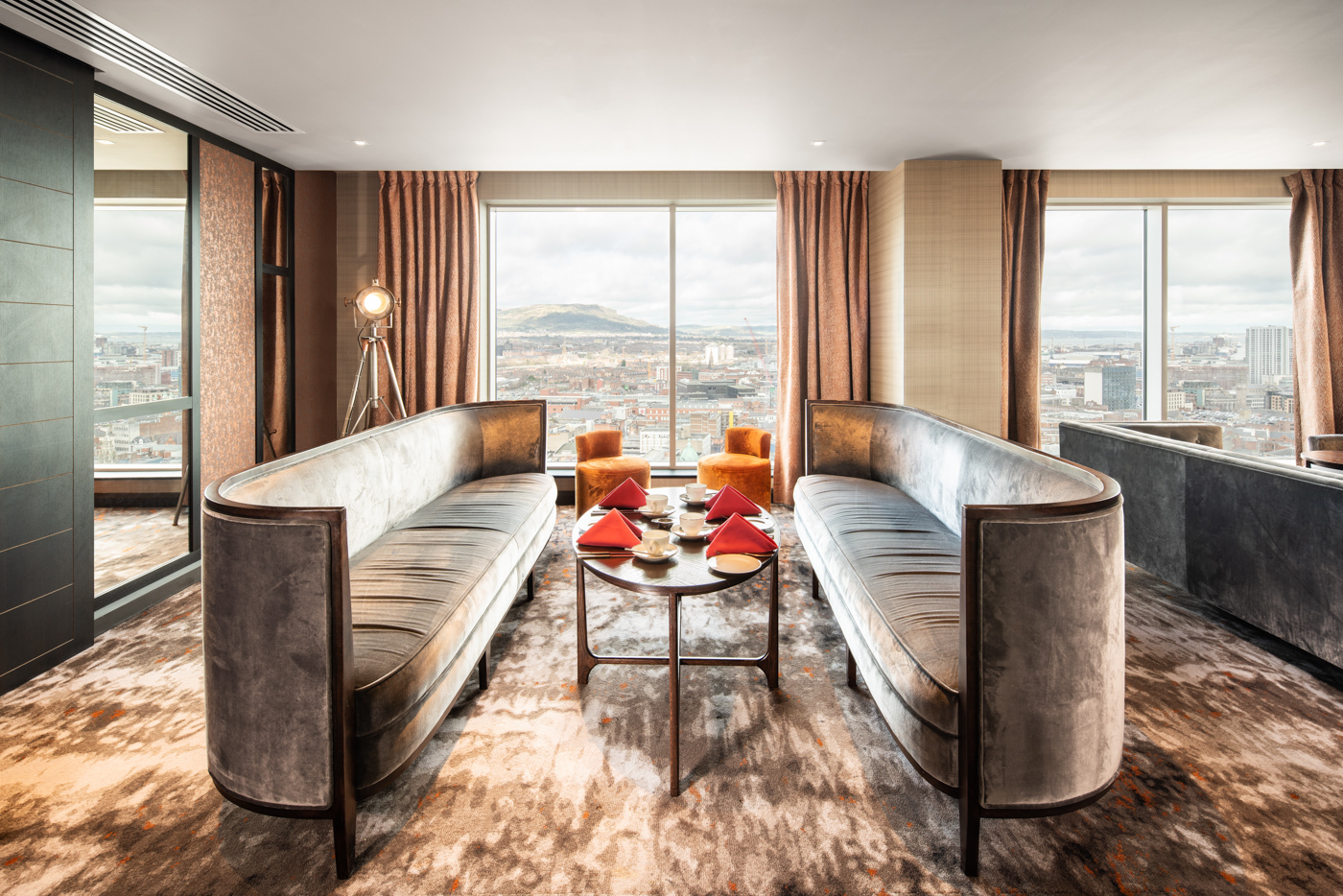 A towering presence in Bedford Street, GRAHAM created the £53m iconic five-star hotel through the transformation of a 1970s office block. Our expert team reinvented the 122,000 sq. ft. building through an innovative design and build strategy.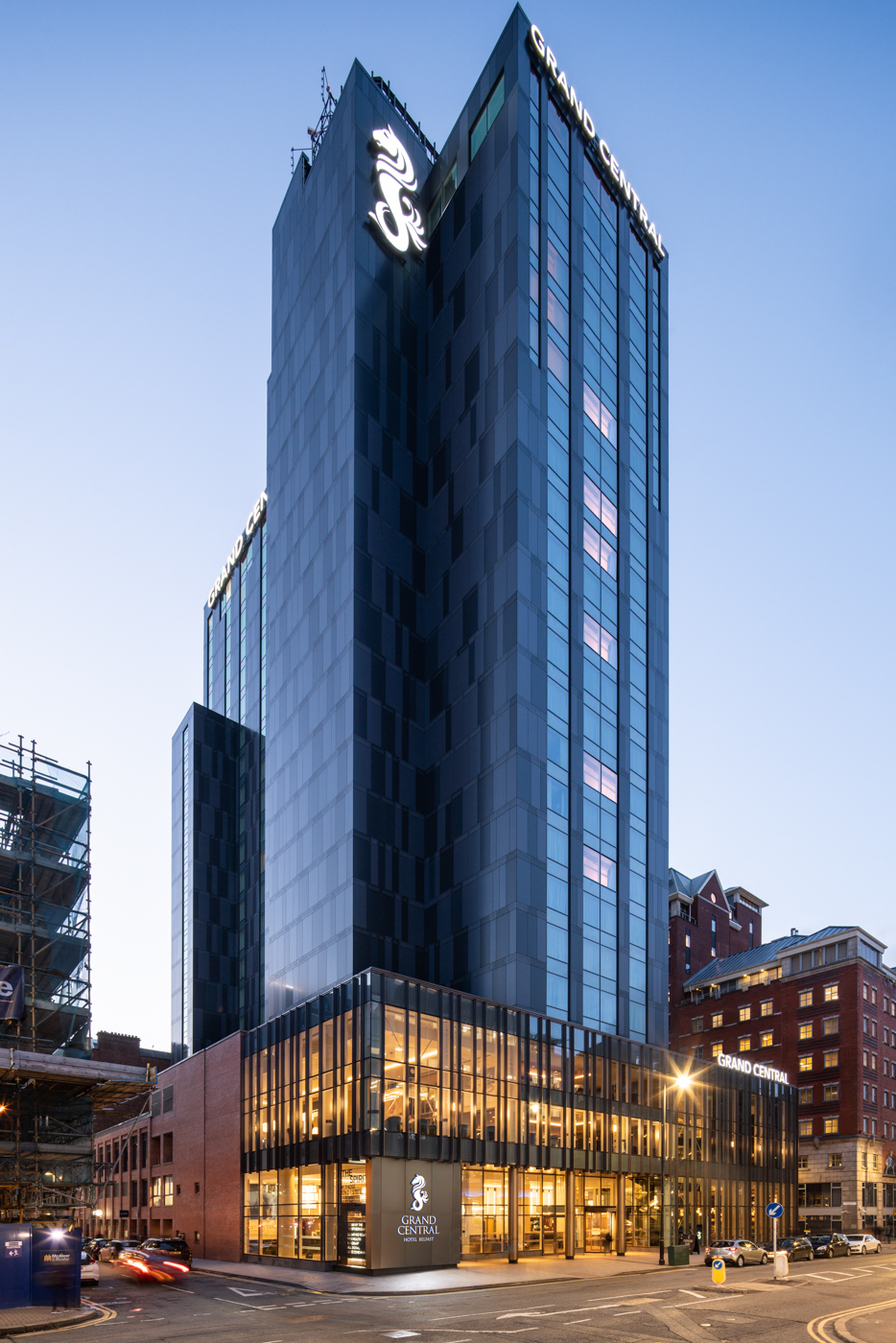 This demanded challenging part demolition, rebuild and extension processes. Initially, the existing façade had to be removed before the entire building was reclad in an operation described as "the biggest jigsaw puzzle in Belfast".
Indeed, 1,810 tonnes of new concrete, equivalent to over 1,200 Ulster Rugby teams, was used on the project, while 1,280 doors, equating to three Slieve Donard mountains, were hung. Over 2,000 workers contributed to the completion of the five-star property, which was constructed utilising 560 tonnes of steel fabricated in Lisburn and finished with marble from Coleraine. All of the 62 sub-contractors utilised on the journey to completion were also all from Northern Ireland.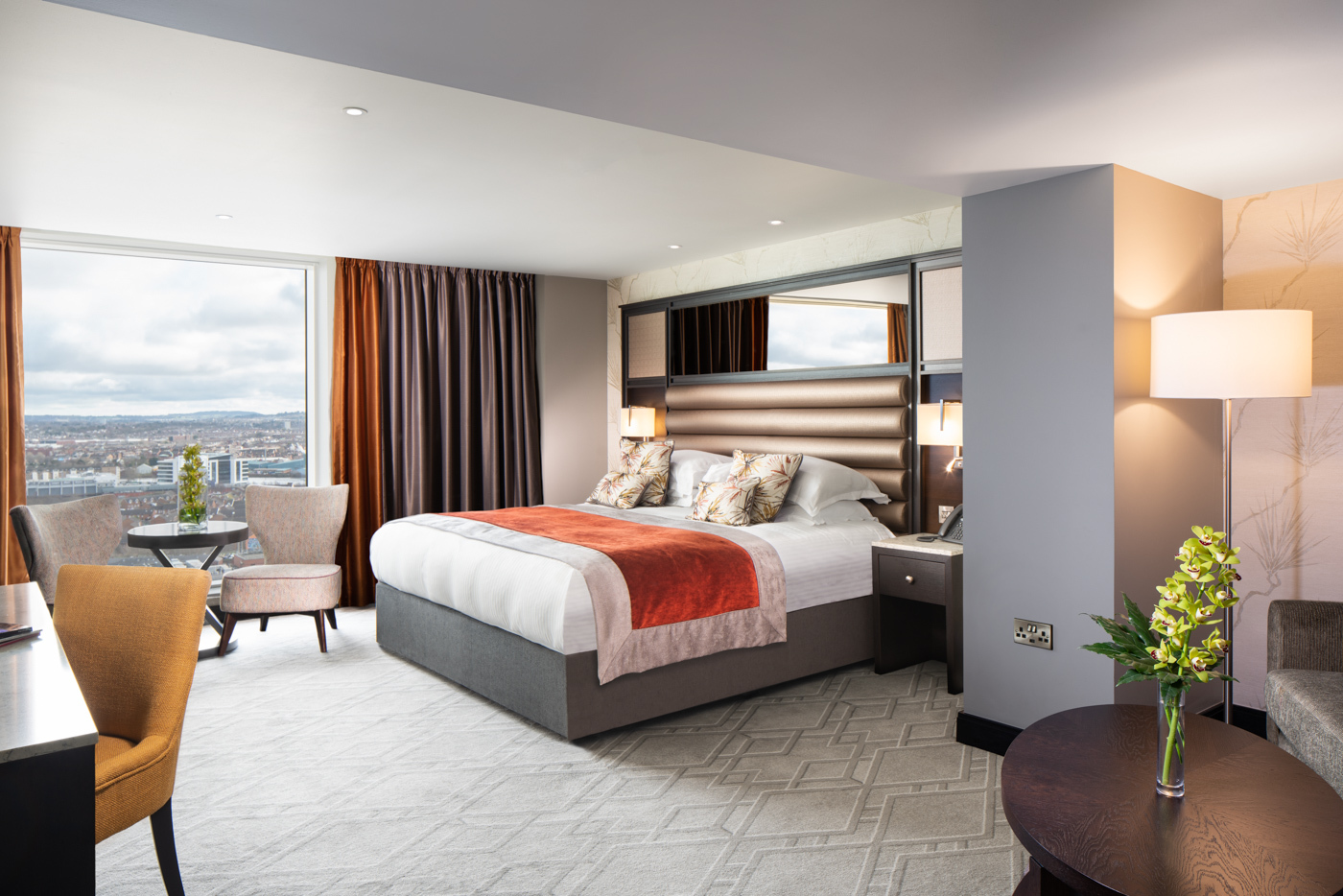 The White House said one of the purposes of the visit was to "underscore the readiness of the United States to support Northern Ireland's vast economic potential to the benefit of all communities." GRAHAM is certainly recognising this potential through the delivery of numerous projects throughout Northern Ireland – with many more in the pipeline.
Read more about the Grand Central Hotel project here.