About the project
We are delivering the Clyde Waterfront and Renfrew Riverside project on behalf of Renfrewshire Council.

Funded through the Glasgow City Region City Deal the project is creating an attractive waterfront area and connecting communities through construction of an opening road bridge over the River Clyde at Renfrew.

The two-lane bridge will accommodate vehicles, pedestrians and cyclists and open for passing ships, spanning 184-metres from Renfrew to the boundary between Yoker and Clydebank.

Construction also includes a connecting road between the bridge and the Advanced Manufacturing Innovation District Scotland (AMIDS) with new walking and cycling routes through Renfrew and across the bridge, connecting to Yoker train station and the national cycling network.

Project timeline
2022 - 2023

Preparatory works at Argyll Avenue
New Road at Arygll Avenue
Yoker Culvert
North Abutment
South Abutment
Layby Berth
2023 - 2024
Construction of a Double-leaf Swing Bridge
Bridge Commissioning/Testing
2025
Project benefits
Communities on both sides of the Clyde will enjoy the benefits this project brings, better connecting people to their places of work and to hospitals and education centres, reducing congestion and improving public transport reliability.
The look and feel along the waterfront will be enhanced, town centre air quality improved and local woodlands safeguarded.
Supporting 700 jobs during construction, the completed infrastructure could lead to 1,400 permanent posts and a further 950 temporary construction roles from the estimated £230million in private sector investment attracted to both sides of the Clyde.
It will improve access to development sites and businesses based near the river.
We want this project to have a positive impact on the nearby communities before, during and after construction and are providing employment, training and work experience opportunities for local people, inspiring young people into careers in construction and supporting community initiatives. If you're interested in working on site or accessing training and work experience opportunities, please get in touch.
Carbon reduction has been a key focus when developing our design and delivery methodology.
Our mission is "to help protect and improve the environment, conserve resources and tackle climate change for the benefit of current and future generations".
Carbon reducing activities within this project will include;
Electric Site Cars
Electric Telehandlers
Local Staff – reduced travel to site
Using soil stabilisation rather than import aggregate
Recycle timber for biomass
We received delivery of GRAHAM's first All-Electric Telehandler on site on 27th April. This Telehandler is 100% electric, with zero local emissions of C02, NOx and particulates, leading to improved air quality for the local community and a lower environmental impact.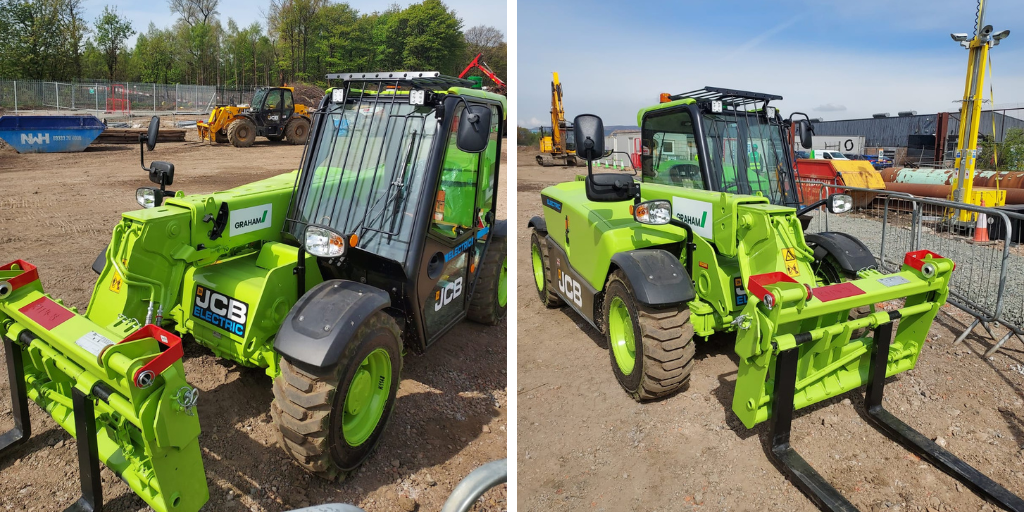 Here to help
GRAHAM is a Partner Member of the Considerate Constructors Scheme. This scheme aims to improve the image of the construction industry by following a Code of Considerate Practice, which covers a number of things including site safety and considering the impact of works on the local community. You can find more information about it online www.ccscheme.org.uk
Our site team is always on hand to help. Feel free to make contact at any time should you have any questions or concerns, or if you would like any further information, please do not hesitate to contact us directly -